Adelaide's 20 most powerful restaurants – ranked
September 4, 2019
The Power Issue
Plate and Cup
The gravitational pull of the CBD's best restaurants has realigned what counts as cultural influence in this city.
Here we reveal Adelaide's top 20 purveyors of fine food and drink based on the influence they exert on society above and beyond the meals they deliver to your table. This list is the result of a judging matrix based on traditional media coverage, critical acclaim, social media influence and our own gut reactions (pun intended).
To see the judging criteria, this story is best viewed on a desktop computer.
Read on for the list of CBD restaurants who are flexing their power beyond their four walls and shaping the broader social narrative of this city as much as they shape a good night out.
Adelaide's most powerful restaurant:
#1 Orana
Modern Australian can be taken to mean just about anything in 2019, but Orana has made indigenous Australian ingredients the focal point of every plate, and its founding chef, Jock Zonfrillo, is tireless in promoting their celebration in the broader culinary world.
Obvious questions can be raised about whether an Australian-based Scottish-Italian chef is the most appropriate face for the promotion of Indigenous food, but how power comes to rest upon whose shoulders is complex.
Social structures do still favour the White and Male among us, and so long as that is the case, the most important question we can ask of people in positions of power is, how are these societal privileges being used?
Through Orana, Jock has put Indigenous ingredients on a global stage, as the restaurant maintains a place on lists of Australia's and the world's best restaurants. And through the Orana Foundation, Jock's enterprise has done more to study, profile, and exalt native Australian food than even Australia's federal government (1500 plants by Orana Foundation compared to just 12 by the Feds, according to the Australian Financial Review).
The stories told through Orana's food are the stories of the remote Indigenous communities from which Jock sources his ingredients. The restaurant is a platform, and a powerful one at that.
---
#2 Africola
This pan-African restaurant has drawn the world's eyes to Adelaide since its launch in 2014, delighting reviewers and making best-restaurant lists across the country.
Full of funk – from designer James Brown's interior to the Basket Range-inflected wine list – the restaurant set the irreverent tone that currently defines Adelaide's smart-casual dining scene.
Africola is also known as a powerful example of exemplary women in hospitality, in head chef Imogen Czulowski and restaurant manager Nikki Friedli.
A longtime champion of proper treatment of kitchen staff, chef and owner Duncan Welgemoed has also become the local face of the hospitality industry's anti-influencer movement.
---
#3 Sparkke at the Whitmore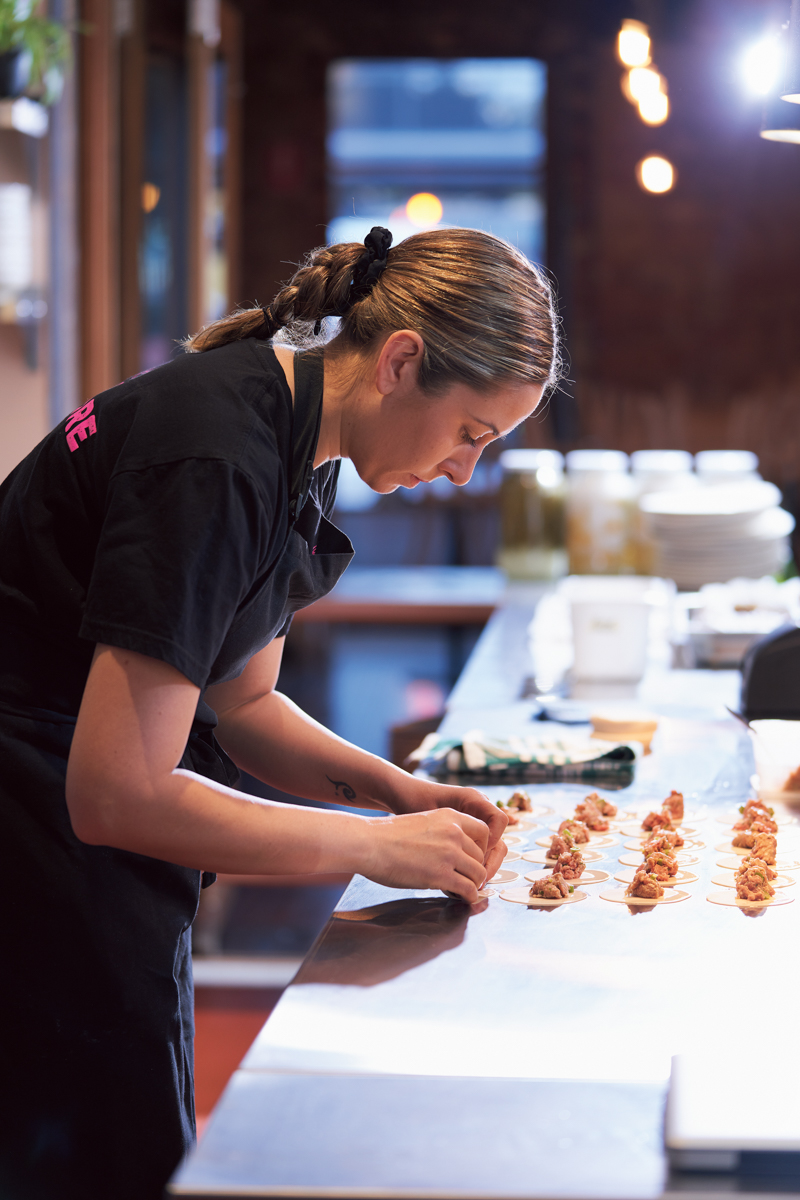 From its inception, Sparkke Change Beverage Company wanted to make a difference, printing min-manifestos directly onto their beer cans. The Change the Date Pilsner caused enough of a stir to land itself in a recent Captain Cook exhibition at the British Museum.
The first physical home of Sparkke's message, Sparkke at the Whitmore, launched in March 2019 as the CBD's first women-owned and women-run pub and nanobrewery, and shortly thereafter announced lauded chef Emma McCaskill would head up the kitchen.
Adelaide's hospitality scene is still male-dominated, but Sparkke at the Whitmore is evidence this is due to outdated power structures in the industry and not a lack of female talent and gumption.
---
---
#4 Shobosho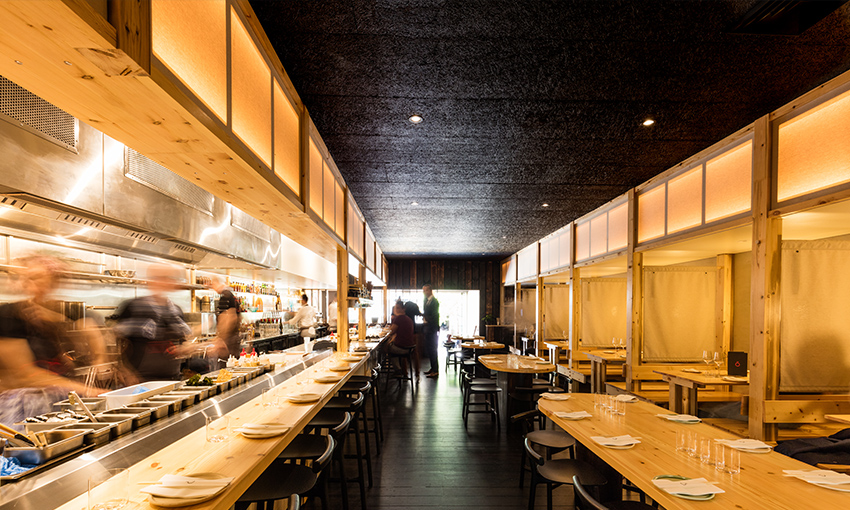 Chef and co-owner of Shōbōsho, Adam Liston, returned to Adelaide in 2017, lilting to Earth on a cloud of the most incredible hype.
We hazard to say his feet may yet to touch the ground, because, two years in, the hype surrounding the Asian-inspired eatery has only grown.
The restaurant is a go-to for local hospo heads, and is also a regular home away from home for interstate and international guests, bringing the best of everywhere else to Leigh Street.
What Shōbōsho lacks in an outward philosophy (though its neighbouring sister establishment Maybe Mae has been ringing the sustainability bell for a while now) it makes up for in cool friends, clout and great food and booze.
---
#5 Sunny's
Bringing the word 'clubstraunt' into the local lexicon is not the only great achievement of Solomon Street's Sunny's Pizza.
The full-time pizza party is a hotspot for inter-Adelaidean collabs, bringing in the likes of Africola, Low & Slow, Osteria Oggi, Shōbōsho, Golden Boy and The Salopian Inn.
Sunny's also has international pull; for their Tasting Australia 2019 event, Quattro Formaggio, Sunny's brought in Michelin-starred guest chef Garima Arora of Thailand's Gaa (and the first Indian woman to receive such an accolade) for a one-night-only pizza collab.
While the Sunny's team takes food and service seriously, they've also kept music at their core – for what good is a clubstraunt that doesn't run live deejays every weekend and regularly host international touring musicians?
---
#6 Kutchi Deli Parwana
The institutional suburban Afghan restaurant's CBD deli offspring, Kutchi Deli Parwana, should be everybody's lunchtime go-to.
For a lazy $15 you can have the same banjaan borani (that eggplant dish) favoured by the New York Times' roving food critic, Besha Rodell, in a convenient city laneway location.
And it's not just the NYT spreading the good word; there is nary a regular Adelaide diner who won't have visited the original Parwana and be armed with an arsenal of positive adjectives and gushing affirmations.
And you, dear city worker, can portal back to your favourite restaurant via Kutchi any day of the week.
---
#7 East End Cellars
To truly hold power, one needs to hold more than just attention.
As the mind behind the booze programming of the SATC's Tasting Australia event, East End Cellars controls how the 64,000 people passing through the Square (including 11,377 from interstate and overseas in 2019) experience wine, beer and spirits in our fair city.
That's a pretty nifty key to have in your pocket.
---
#8 2KW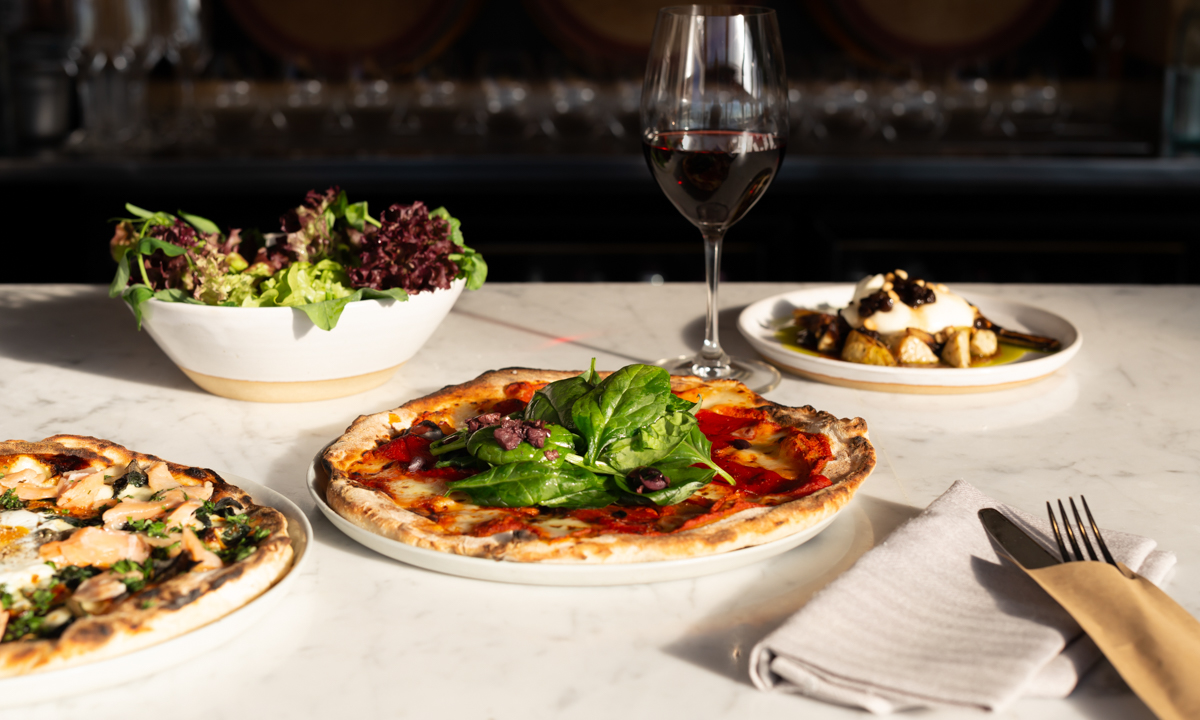 2KW's power comes in the form of its enormous following on social media – an audience three times bigger than the next most popular restaurant in our list.
The venue represents our city like no other, with unparalleled views of the redeveloped Adelaide Oval and Riverbank precinct.
The restaurant uses their influence to reshape the world as they see it. Every diner leaves the venue touting the same philosophy: drink well and eat ethically.
---
#9 Osteria Oggi
If the lights are on, people are dining at Oggi. A lot of them. Bookings are highly recommended.
The osteria has received a tonne of accolades for its offering (a Chef Hat from the Good Food Guide, no less), as well as for its design, all of which has brought the global food and beverage scene's attention to Pirie Street.
---
#10 Shibui
Throughout Fringe and Tasting Australia, Shibui caught the imaginations of the influencer set and every Adelaidean on Instagram was subjected at least once to titillating stills of red soft serve poured into a black cone, skirted with raspberry fairy floss and topped with a toasted marshmallow spiked with a Pocky stick.
There are few flying the flag for complex and considered desserts in Adelaide. Shibui has the market well and truly cornered.
---
---
#11 Lucia's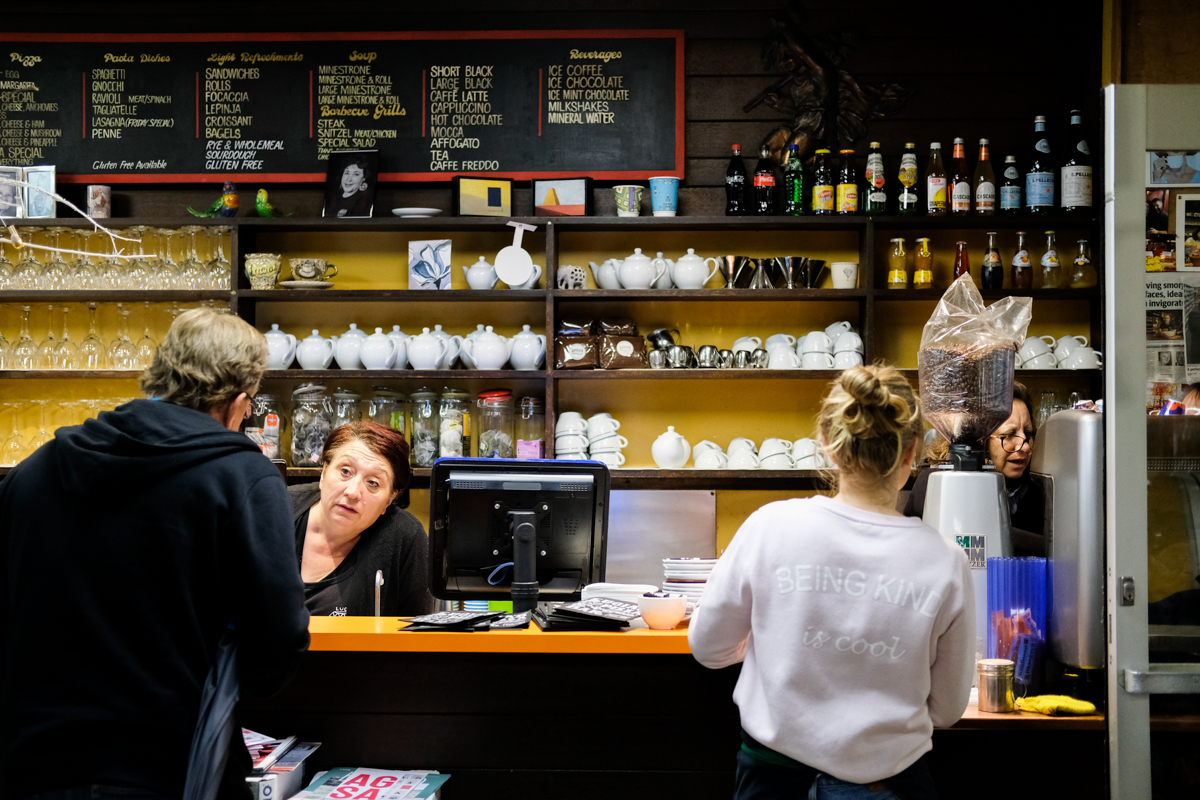 First restaurant to cook and serve pizza in Adelaide? Forget about it.
The power of Lucia's comes from tradition – a tradition pioneered by Lucia herself and passed down through generations of her family who have all faithfully perpetrated her vision for quality produce and hospitality.
Lucia's would be in our Power Hall of Fame, however it jumped back into the fray with the announcement this year that it would be exporting its line of sauces to the US. Putting its name in 4,000 stores in the Northern Hemisphere gives this little café a lot of clout.
---
#12 Peel St Restaurant
If this list was created five years ago Peel Street would have been close to the top, if not number one.
What's interesting is that – just like five years ago – you can still reach into the seat pocket in front of you on a Virgin or Qantas flight and flip through the inflight magazine to the pages reserved for telling you where to eat in what capital city you're visiting and still find Peel Street listed.
The creation of chefs Jordan Theodoros and Martin Corcoran along with FOH boss Ben McLeod has stood the test of time in the most effortless of fashions. Stylish, casual and booked-the-hell-out most Friday and Saturdays into the future, Peel Street is a powerful example of an innovative restaurant established on the small bar licence!
---
#13 Chianti
What is classic is always contemporary. Valued as an institution, loved because of its matriarch and visited continually because of its quality, Chianti dropped 'classico' from its name in their recent re-brand because – obviously – it was tautological.
Chianti means classico.
The power of this restaurant is its longevity, but can also be found in the influence and mentorship it has provided to other head honchos around town like Sondra Deering, who name-checked Maria in our recent piece; and Luke Turton, who left Chianti just seven days ago to launch Part Time Lover (of which he's a co-owner).
---
#14 Udaberri
Speaking to Udaberri's co-owner Rob Dinnen the other week we were amazed to hear the bar that started the small bar revolution in Adelaide was still achieving record turnovers so many years after opening. A recent Saturday was bigger even than last year's Black Friday (in hospitality circles the last Friday before Christmas is known as Black Friday for its sheer carnage and volume of sales).
Udaberri pulls a crowd each week because the owners continue to re-invest in the venue, with a recent reconfiguration and fit-out upstairs giving the pinxtos and vino bar a much needed dining room space.
Now with added booths, Udaberri finds its way onto Adelaide's most powerful restaurant list because of its authentic command of basque-inspired dishes with A-grade local produce, its influential 'fancy' gin and tonics (Udaberri were the first in Adelaide to serve gins paired with botanicals in a wine glass) and their bread – which is baked daily by the owner in an oven that costs more than many people's cars.
---
#15 Golden Boy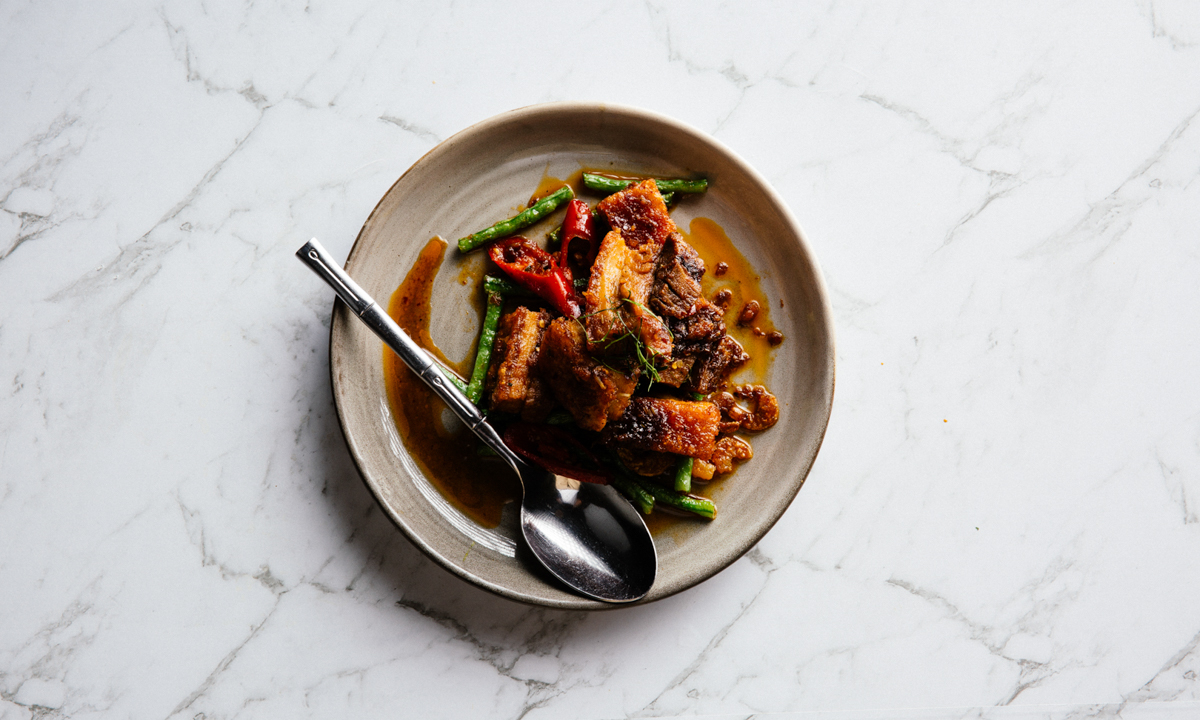 You've only got to look at Golden Boy's 'busiest times' on Google to see how consistently flat-out this place is.
Golden Boy was a classic pivot for one of the east end's beachhead bars – Botanic. Co-owner of Botanic, Sondra Deering saw the writing on the wall with the advent of the small bar licence but rather than double down on the bar thing, decided with her partners to reinvent the venue at the corner of East and North Terrace.
The all-Thai kitchen produces fantastic food that Adelaideans love. Golden Boy has the had the power to not only withstand the closure of the former Royal Adelaide Hospital site, its demolition and current re-development, but build a brand new venue to boot.
---
#16 Comida at Roxie's
Adelaide's most underrated restaurant has bitten the bullet and jumped out of the Adelaide Central Markets to consolidate their footing in the multi-venue site at the corner of Grenfell and Frome that's home to Midnight Spaghetti, Roxies, Chateau Apollo and the Crown and Anchor.
Brad Sappenberghs' food looks simple but tastes exquisite. Comida launched in the Central Market at the same time the iconic home of fresh food in Adelaide was suffering from complacency and a distinct disconnect with the advancing tastes and expectations of the dining public. We're not saying Comida single-handedly restored the Market's cred, but it certainly brought a new experience and a new quality to the venue that was missing.
The restaurant's re-homing on Grenfell Street is promising and will help shift the pendulum back to the east again as Comida throws its considerable weight around.
---
#17 Botanic Gardens Restaurant
Chef Paul Baker has raised a bit of a megaphone up to the formerly quiet venue in the heart of the Adelaide Botanic Gardens and let it shout around the nation.
If being a restaurant in the middle of an immaculately manicured public garden isn't enough of a sign of power then how's the concept of your eating vegetables grown on Crown Land?
The chef's garden concept in itself isn't new, but the idea of a chef's botanical garden is downright appealing and Paul and the team at Botanic Gardens Restaurant have done well in recent years to make sure the rest of Australia knows about it.
botanicgardensrestaurant.com.au
---
#18 Herringbone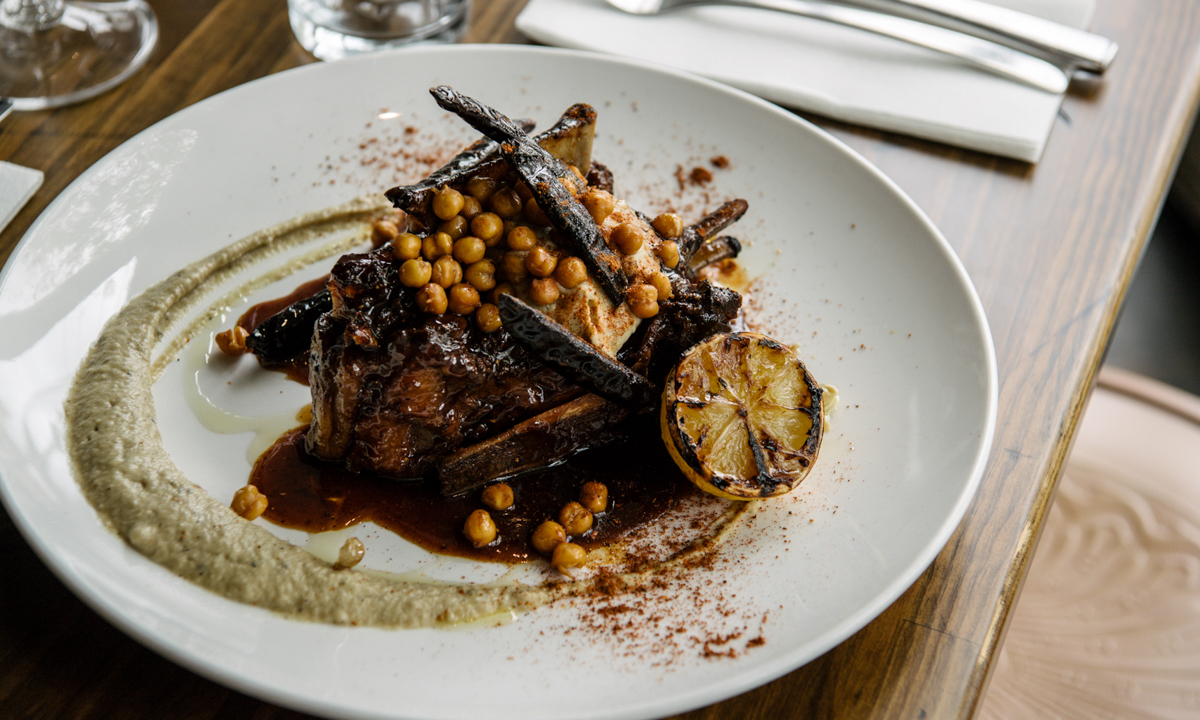 Setting up shop in the former site of a good restaurant that didn't work out is perhaps one of the toughest ways to begin, but Herringbone has washed away all memories of the previous venue and made its mark on Halifax Street and the broader food and wine scene in Adelaide.
A new restaurant, and a good restaurant, and a personal favourite of the editors of this magazine, Herringbone became a solidified entrant in our inaugural Restaurant Power Rankings list once John Lethlean put it on his 2019 'Hot' list. Because, well, who are we to argue?
---
#19 Madre
We haven't even eaten at Madre yet, just stood in line with the rest of Adelaide and Australia's media to take photos of the infamous-imported-salt-water-pizza and their beautiful ocean-blue and pink pastel hued interior.
However, we couldn't publish our story even though we got the tip off from Alpha Box & Dice a full year in advance. There was an embargo on publishing anything about this restaurant until John Lethlean got his story out first in print. Of course we could have published at any given moment – and we've picked fights with John Lethlean before – but out of respect for the good people at Madre, we obliged.
First-time restaurateurs in the CBD telling CityMag when we can and can't publish a story? Now that's power.
---
#20 NNQ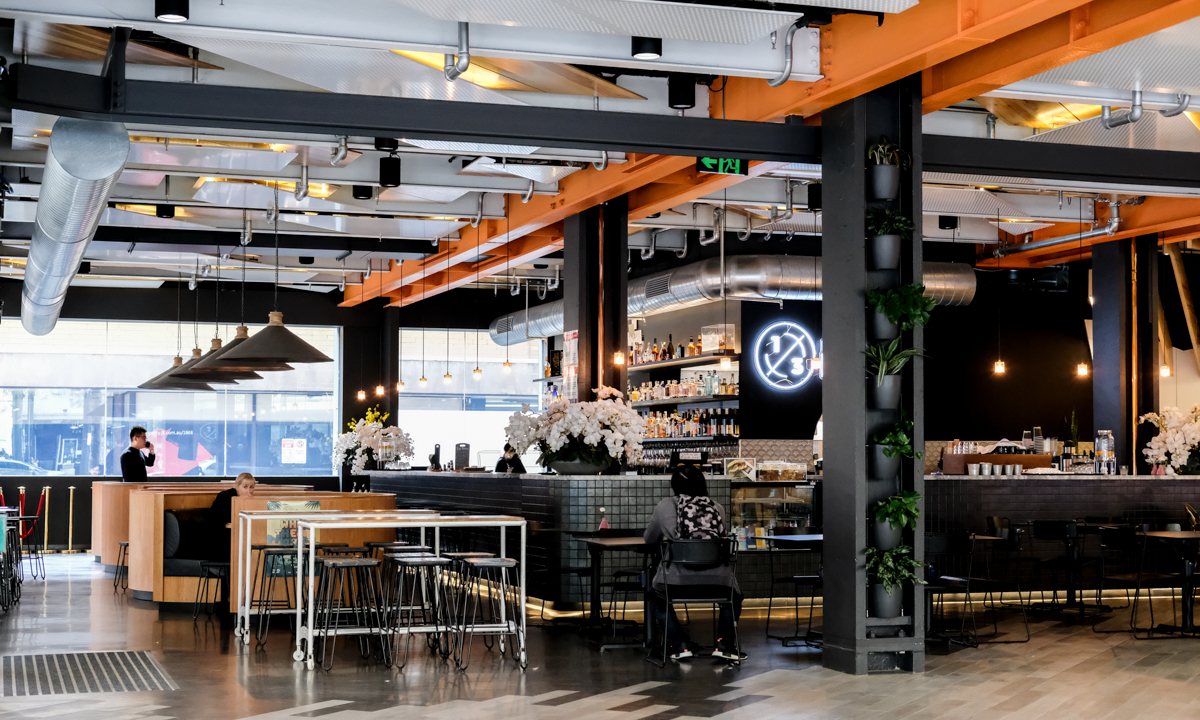 Woodville's Nghi Ngân Quán is the kind of institution, like Parwana (#6 above), that every Adelaidean with a penchant for dining has an opinion about.
It's one of the first feathers in the cap of any local eating club, and with such a following there was an understandable draw for Jennifer Luong to continue her parents' success.
But rather than just maintain NNQ's reputation, in 2014 Jennifer extended the restaurant's reach with a smaller footprint outpost on Gouger Street – one of the busiest and therefore most competitive dining destinations in the city – and then again in 2017 with the bar and eatery 3rd by NNQ on King William Street, launching into the thick of the small bar movement.
It is testament to the NNQ brand that no matter where the name pops up, there is always room to be made.
---