September 13, 2016
Habits
Plate and Cup
Just one thing… at Kopi Tim
A guide to Adelaide's lesser-known, must-try menu items.
We all have that friend. The person who knows what to order from every menu in town… the person that's been there and done that, and not only done that but then tweaked it a little to make it even better.
If you don't have that friend – we'll lend you ours.
Kopi Tim is an iconic eatery stuck out on the western edge of Gouger Street.

Kopi Tim
168 Gouger St,
Adelaide SA 5000
Wednesday–Monday
Lunch: 11:30am–2:30pm
Dinner: 5:30pm–9:30pm
Tuesday: Closed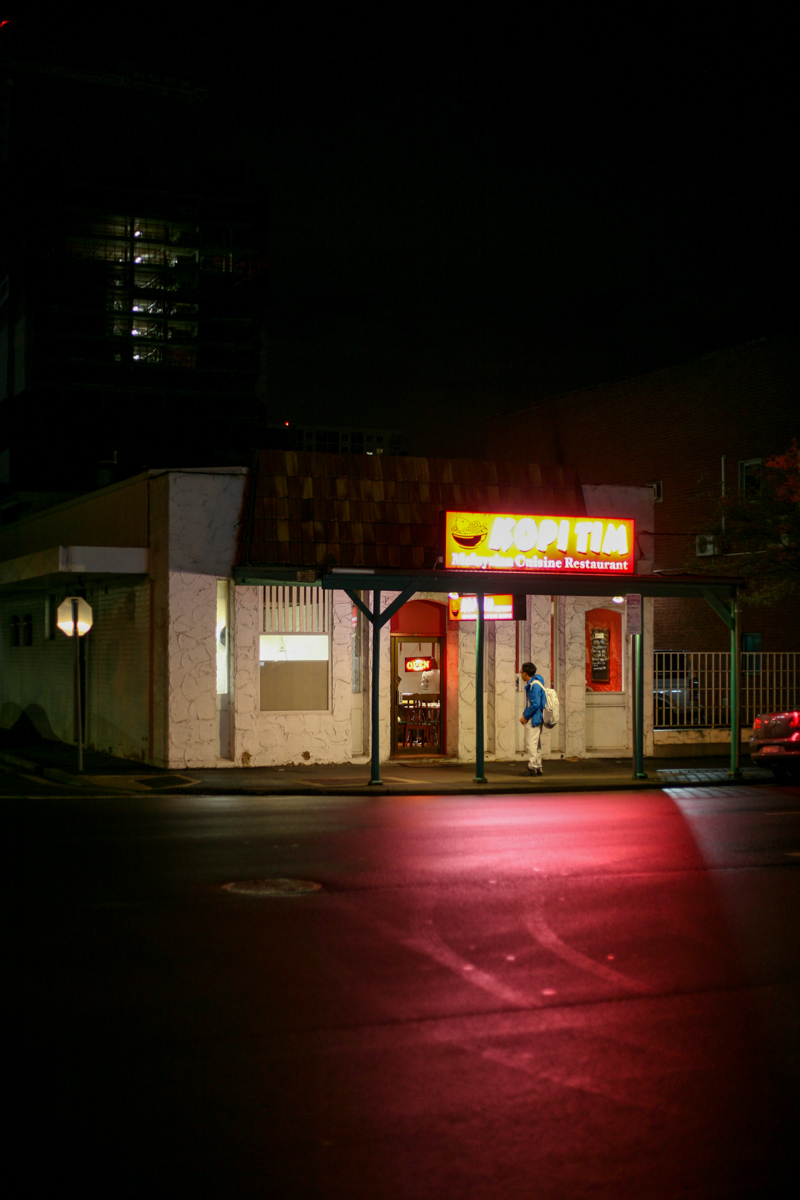 Impenetrable from the exterior, it looks exactly like the sort of restaurant you need to know about before ever venturing inside. It's neon sign has been aglow for as long as we can remember – it precedes all the on-trend neon signs hung on Adelaide's more contemporary restaurants by many years.
It looks shabby – heck, it looks weird. But by goodness, is the food delicious.
Just one thing… is a compendium dedicated to Adelaide establishments both new and old; A WikiEats of sorts for Adelaide food enthusiasts to check-in on and check off.
This column won't necessarily feature The Best Thing on the menu (that's up to you to decide) but it will feature the one thing you've got to try – to tick off the list – before you die.
And at Kopi Tim on Gouger Street it's the Hainanese Chicken Rice.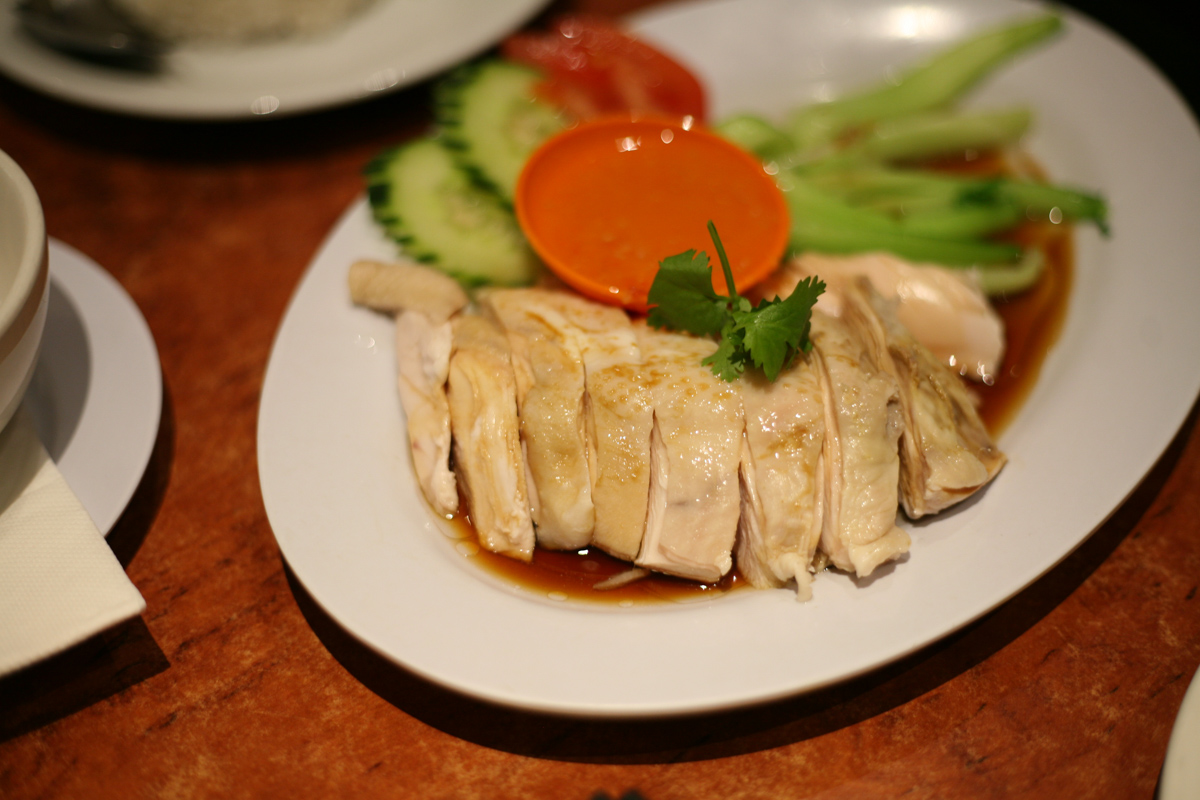 We would have said Adelaide's quintessential chicken rice experience was at Ricky's Chicken Rice in the Market Plaza Food Court… but then Ricky sold the business. Of course then we would have named Ricky's Kitchen in Southern Cross Arcade… but he sold that too, and in both cases the new owners don't quite deliver on Ricky's original vision.
Believe us – we know Ricky Chau – and the Kopi Tim Chicken Rice is just as good (minus the spring onion sauce).
And what's more it's got a cult following.
If you get to Kopi Tim after 7pm, we cannot guarantee you'll even be able to try the dish. The restaurant offers both breast and thigh meat but breast (which we recommend) often sells out first.
On the night CityMag calls, Kopi Tim has sold out of thigh.
"That's good – we'll have breast," we say.
"We've sold out of the chicken rice, would you like coconut rice or steamed rice?" our attendant enquires.
Confused about how we can have chicken rice without chicken rice (turns out their dish is generally served with a rice cooked in chicken broth), we opt for… coconut rice.
10 minutes after ordering, our attendant comes back.
"We've sold out of coconut rice now too, is steamed rice okay?"
We nod.
This is exactly what you want from a restaurant. A menu so tight and fresh it feels like you're eating at the literal cutting edge of supply and demand. Where the next best option is just as delicious and third – the standard offering from other, lesser vendors – a perfectly good podium finish.
Steamed to perfection, doused in a delicate soya sauce, this meal is totally satisfying in and of itself. Lucky for us too – there was one serve of coconut rice left after all.
A wise man (yes, it was Ricky Chau) once said, "the simplest dishes are the hardest to cook – because you cannot camouflage the taste". Kopi Tim should be (and it seems likely are) incredibly proud of every item in their simple dish. There is zero fat, zero flamboyant contrivance and zero trend – just a delicious, succulent and zesty party time for your mouth.
In our only guideline for Just One Thing recommendations – the Hainanese Chicken Rice from Kopi Tim satisfies in and of itself.
Of course that's not stopping us from ordering the Roti Canai with curry dipping sauce and Ayam Kadazan (fried chicken) too. If you've heard about Korean Fried Chicken (KFC) then MFC and its accompanying spicy dipping sauce will redefine your expectations.
Oh and if you visit Kopi Tim at lunch, Hainanese chicken is just $9.80.
Delicious? TICK
Just One Thing…
Hainanese Chicken $12.90
Tender boiled half chicken, accompanied by a garlic chilli sauce
and another…
Ayam Kadazan $16.90
Chicken marinated in our chef's special spices and deep fried to perfection
all the things…
Roti Canai $4.90
Two pieces of multi-layered flaky pastry bread grilled to perfection and served with a curry sauce.