Touring the Limestone Coast is a beautiful way to experience your own insignificance
Habits
We exist on Earth for a split second in the grand scheme of things, but to see the sinkholes and caves, and meet the characters of the Limestone Coast, is to experience South Australia's many eternities simultaneously.
As a born-and-bred city slicker, it's easy to get caught up in capital city minutia – flitting between new brunch spots and cacophonous cocktail bars, bathing in the flood of light that keeps the city running into the small hours.
With so much happening at ground level, I rarely give thought to the stars above – and there's little opportunity to see them, given the light pollution emitted by the Adelaide CBD and surrounding suburbs.
Decades ago, philosopher Frank White coined the term 'the overview effect', which describes the cognitive shift astronauts report while viewing the Earth from outer space.
Seeing our small blue planet suspended in the universe's endless black mass brings about a realisation of the insignificance of humankind.
Space travel, for now, is reserved for the select few, but I experienced my own overview effect while exploring the Limestone Coast's beaches, pastures, sinkholes and caves in a three-day road trip.
To be humbled by the history and beauty of Robe, Coonawarra and Kongorong felt significantly profound, instilling awe far beyond what a well-made cocktail can achieve.
Make this long weekend count and get philosophical in the South East. Leave the city's electric scooters behind and dive into the Limestone Coast to understand exactly where you are.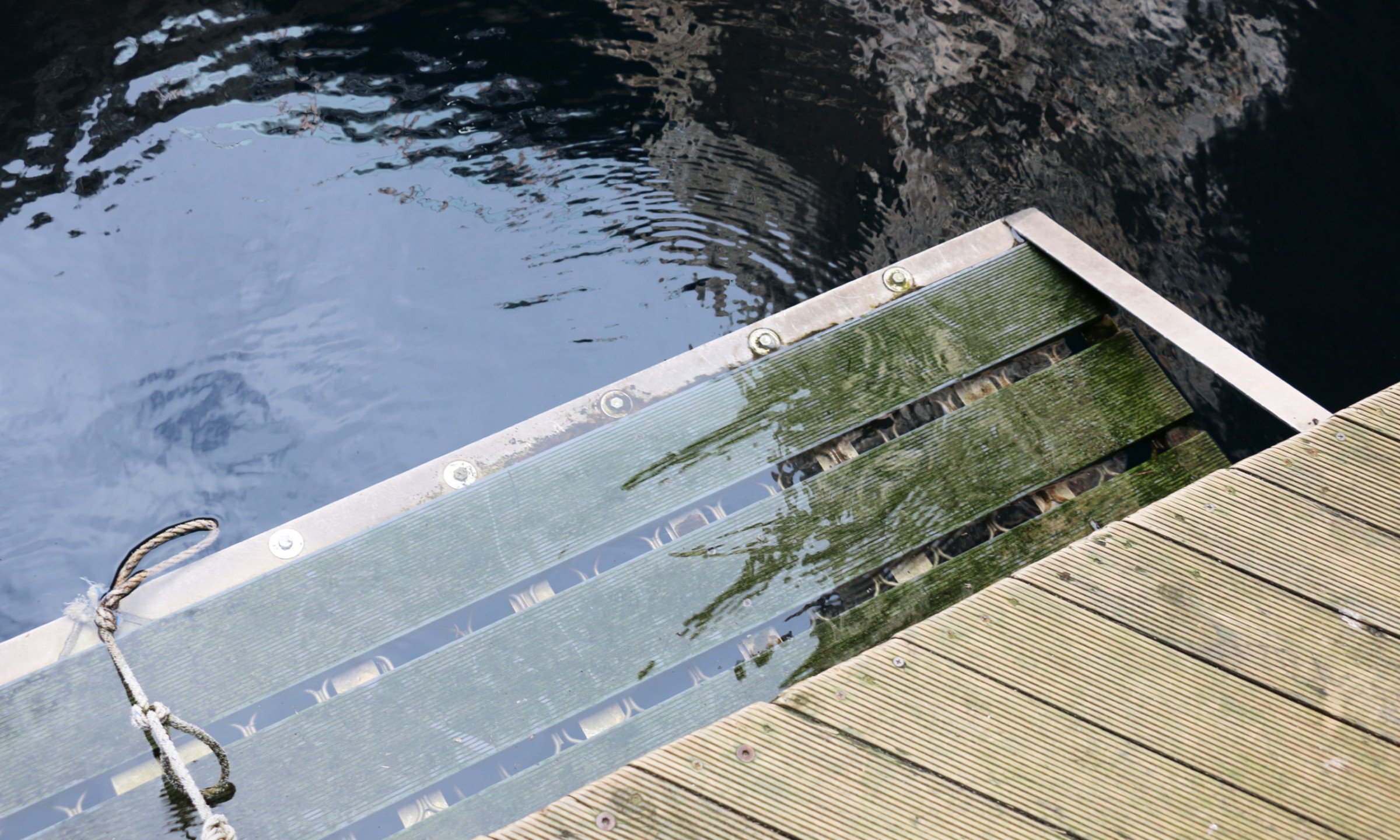 DAY ONE
After picking up our Toyota Hilux SR5 hire car from North Terrace and sourcing the perfect Spotify playlist ("Aussie rock highlights"), we begin our four-hour drive to Robe. From there, we'll visit Naracoorte, Coonawarra and finally Kongorong.
Farewelling our home turf of Goodwood, the highway, and our stacked itinerary, opens up before us.
While stopped at a petrol station in Tailem Bend, a quintessential-looking cowboy – clutching a pasty and wearing faded jeans, a sleeveless shirt and Akubra hat – walks by. We've clearly now passed through the fold and are on the cusp of country South Australia.
I've lived in Singapore for most of my life, so for me this milestone felt like a mountain. It only made sense to commemorate the occasion with the purchase of a trucker cap and by cranking Tex Perkins as we continue our trail to Robe.
An automated text message from our accommodation provider, Discovery Parks – Robe, pings on my phone. The first line reads: "G'day". I feel the distance between myself and the city expanding.
When we finally arrive, we park the car, unloaded our gear and hit the legs. There's nothing but time out here, so we walk to the town centre via a rugged path carved into the Long Beach coastline.
South Australia's 3816km coast is "very young" compared to our planet's overall story, so says the University of Adelaide's e-book Coastal Landscapes of South Australia, which I've pulled up on my phone. This means the shoreline formed 43 million years after the separation of Australia from Antarctica, and represents a measly 1 per cent of the planet's 4.5-billion-year history.
The township known as Robe belonged to the Bungaditj and Meintangk people for at least 30,000 years before European colonisation in 1846, the town's official website says. The colony was established as a commercial and government hub for the government.
Ten years later, 15,000 Chinese migrants used the town as a pit stop on their way to the goldmines in Victoria. These travellers docked in Robe after the overseas voyage and then walked 400km into the Victorian bush looking for their fortunes.
Strolling down Robe's Main Road, we stop in at Robe Chinese Restaurant. Owner Victor See (right) greets us outside the white building adorned with red signage, and apologises for having sauce on his hands as we go to shake it.
Robe Chinese Restaurant has operated for 15 years, with Victor, who hails from Hong Kong, says he's co-owned it for five. The Robe local enjoys living here, often catching fresh crayfish at the beach to serve alongside sizzling plates of Szechuan beef or fragrant Singapore noodles.
With the gold rush history fresh in our minds, we ask whether Victor sees himself as following in his ancestors' footsteps. He laughs and says, "I'm just here because it's a very nice, small town."
Scottish-born Neil Welsh (below) owns the iconic Robe Ice Cream and Lolly Shop on Main Road. We inhale a cup of lemon and orange sorbet as he paints an alligator wearing a fedora and in poetic phrasing, tells us he's been here for "20 summers".
"As soon as you come into South Australia, everything is just much more relaxed, happier," Neil says. "We've had many conversations with different people and reckon if you go back 100 years, it's because it was a free settlement. A free state."
We wonder whether Robe's laidback nature is more intrinsic to the landscape than its colonial history. The first inhabitants of this land in the millennia prior to 1846 likely also enjoyed beautiful and comfortable lives by the sea. We ponder this thought and leave Neil to his work.
That business owners like Neil have time to paint reptiles during the peak summer holiday period is indicative of Robe's laidback pace.
The sorbet has only served to make us hungrier, so we head to Food Lab and smash two large vegan pizzas. Co-owner of this Main Street eatery, Gianni – who doesn't tell us his last name – speaks with a heavy Italian accent.
Gianni says Food Lab has only been open for one month, but there's plans to expand with more Food Lab outposts in the future.
The chef came to Australia in 1995 from Italy in search "for a better life", he says. The reason he's laid down roots in Robe is because of "the vibe".
"You cannot describe it. It's only something you feel," Gianni says. Walking back to our accommodation, we hear waves crashing against the shore and see stars peek from behind a curtain of clouds. The vibe is definitely in abundance here.
1
2
1.

Before we interrupted the artist at work, Neil Welsh

2.

Neil Welsh after we tell him we love his ice cream
DAY TWO
Wanting to capture the full experience of seaside living, we start the day taking our rental Hilux onto the sands of Long Beach.
Next on the itinerary is Drink Ottelia + Eat Fodder – a restaurant and cellar door in Coonawarra. Driving in from Robe, the gradient of the soil beneath us transforms from burnt yellow to cherry red.
'Terra rossa' means red soil in Italian, and this is the clay that covers most of the outback town known for producing exceptional red wines. According to Ottelia co-founder Melissa Innes, this soil is why she moved here from New South Wales more than three decades ago.
Melissa grows the produce for the Ottelia restaurant, and once inside we're plated-up three small dishes which showcase the area's seasonal flavours.
There's two pieces of fresh sourdough covered in cherry and vine tomatoes, a bowl of roasted zucchini slices dolloped with pickled zucchini flowers, and small roasted carrots covered in pesto made from the minced carrot tops.
1
2
1.

Deconstructed bruschetta

2.

Grilled zucc' and carrot
With full stomachs, we make our way to Naracoorte with the intention to head underground. The Naracoorte Caves are an 800,000-year-old World Heritage-listed site filled with ancient history and megafauna. This is the cultural counterbalance to our boozing and fooding we didn't know we needed.
Our South Korea-born tour guide, Jinhwa Lee, takes us deep within the Victoria Fossil Cave. As we joke this would be the perfect spot for five-star fine-dining, we're informed this is actually an animal cemetery.
Over 200,000 years ago, megafauna walked over the cave's thin dirt ceiling and fell through holes when the earth gave way.
With no food and water, the animals eventually died, but palaeontologists have found remains of Tasmanian tigers and marsupial lions in these holes, allowing us uneducated mammals to understand the Pleistocene era.
Jinhwa explains that prior to the Ice Age 20,000 years ago (which made the land that came-to-be Australia mostly uninhabitable), Aboriginal Australians harmoniously lived with the wildlife.
The comments from our painter-turned-ice-cream-connoisseur Neils flashback, and we feel again as though there might be something intrinsic in the Limestone Coast that makes for a peaceful existence. This is cut short as we're told a combination of human activity and climactic conditions led to the demise of Australia's megafauna.
Jinhwa whips out a geological specimen sawed in half. She explains scientists gather data from South Australia's past environment by reading the rock's rings. As I study the object, I realise I've not yet lived even a millimetre of its time.
As we emerge from underground our eyes readjust to the sunlight, and Jinhwa tells us she migrated to Adelaide 11 years ago. This year she's celebrating a decade working in the Naracoorte Caves.
Later, we'll discuss being impressed by her long commitment to communicating the history kept underground here, but in the moment our perception is skewed by the connection we just felt to the Ice Age a humble 20,000 years ago.
We end the day by driving back to Coonawarra for a stay at Bellwether Wines, which is a rural property dotted by decades-old gumtrees, glamping tents and a converted shearing shed-cum-cellar door.
Sue Bellwether (right) established the wine label in 2009 and tells us the climate makes this area great for growing grapes.
"It's those cold nights," Sue says, with her grey hair blowing in the wind. "There's also that limestone underneath the ancient seabed, which, from our grape-growing perspective, is really important."
For Sue, the gumtrees on her properties are a record of the history of her own plot of land.
"I love that you look at the trees and you can see the evidence of the past – not only of the ancient age of the tree, but they formed in swamp country," she says.
We share a dinner cooked on a stovetop illuminated by an iPhone, and pop a bottle of juicy Bellwether Barbera. Feeling a little boozy, we drop the Hilux tray and lay down to maximise our Milky Way views. For the first time ever I see a shooting star — or a satellite. I choose to believe the former.
Falling asleep I wonder how many bright phosphorous balls of gas or bits of metal junk the gums have seen, too.
DAY THREE
The smell of breakfast draws us out of our tent. With full bellies we hit the road at 8am after downing herbal tea and the best muffins we've had in a minute.
With Dolly Parton on blast, we head for our last stop: a sinkhole on an agricultural property in the Kongorong near Mount Gambier.
Graham Kilsby (right) is a fourth-generation sheep shearer and owner of the 1500-acres that surround the Kilsby Sinkhole. He tells us to not be scared.
It's once-in-a-lifetime experience, Graham says, motioning the water. "We've had people swim in the sinkhole who've never swum before," he says.
The wetsuits we're given are buoyant enough so that we won't float to the bottom of the sinkhole – which clocks a still-terrifying depth of 65m.
From the top, the sinkhole looks intimidating; it's a never-ending endless black mass of water. But it's only 9am, Graham says, and by 10am the sun will be in the exact right spot to fill the water with light.
"The divers say it's the closest thing to flying because of the clarity," Graham says. "It doesn't feel that you're suspended in water."
We jump in immediately bob to the top. It's impossible not to notice the eye-wateringly large drop below. It's very scary, yes, but Graham gently reminds us not to panic.
As the freshwater trickles down your wetsuit, you realise there's no way you'll be let down and start to acclimatise.
Under the water, you notice 'Turtie' the turtle hanging out on the ledge, and an abundance of green plants crowding the shelf.
After the adrenaline subsides and you start to accept how massive this body of water is, all there is left to do is float.
It's hard to explain how floating in the sinkhole feels like floating in space. It might be the silent stillness of the water, or the intimidating emptiness below, with only a wetsuit cocoon to protect you. To enjoy the Kilsby Sinkhole, you must totally surrender to it.
Out of the water, I look up at what was once a sand dune but is now a verdant hill covered in Cyprus trees. We head back into the car.
Seeing the geology of the sinkhole and the Naracoorte Caves, and understanding how time and pressure warps the climate, vineyard and coast around us – it makes you feel like you're in the slipstream of the planet's greater story.
Throughout the course of our three-day trip across the Limestone Coast I've seen the timeline of the planet in many contexts. From cowboys at truck stops to Chinese restaurants and even fossilised marsupials, it's all proof we existed.
And even though it's small compared to the cosmos or grander narrative, why not make every experience count. Grip the wheel.
---
CityMag was able to find the best bits of the Limestone Coast with the help of Toyota and the Limestone Coast Local Government Association.