Habits
This afternoon at Bowerbird: Must-dos
The great thing about the afternoon is you can shop AND drink.
This many hours in, we've got our bearings in Bowerbird and transitioned from morning caffeine fixes, to afternoon snacks and booze.
And, of course, lots and lots of excellent objects.
Tip #1: Food
As clearly evident in the photo above, Let Them Eat are powering Bowerbird with wholesome yet totally delicious food. Owners Danielle Frankish and Tanya Agius have been at Bowerbird since the first ever market, and their dishes are the perfect food for an afternoon of talking to makers, and buying their wares.
Tip #2: Chocolate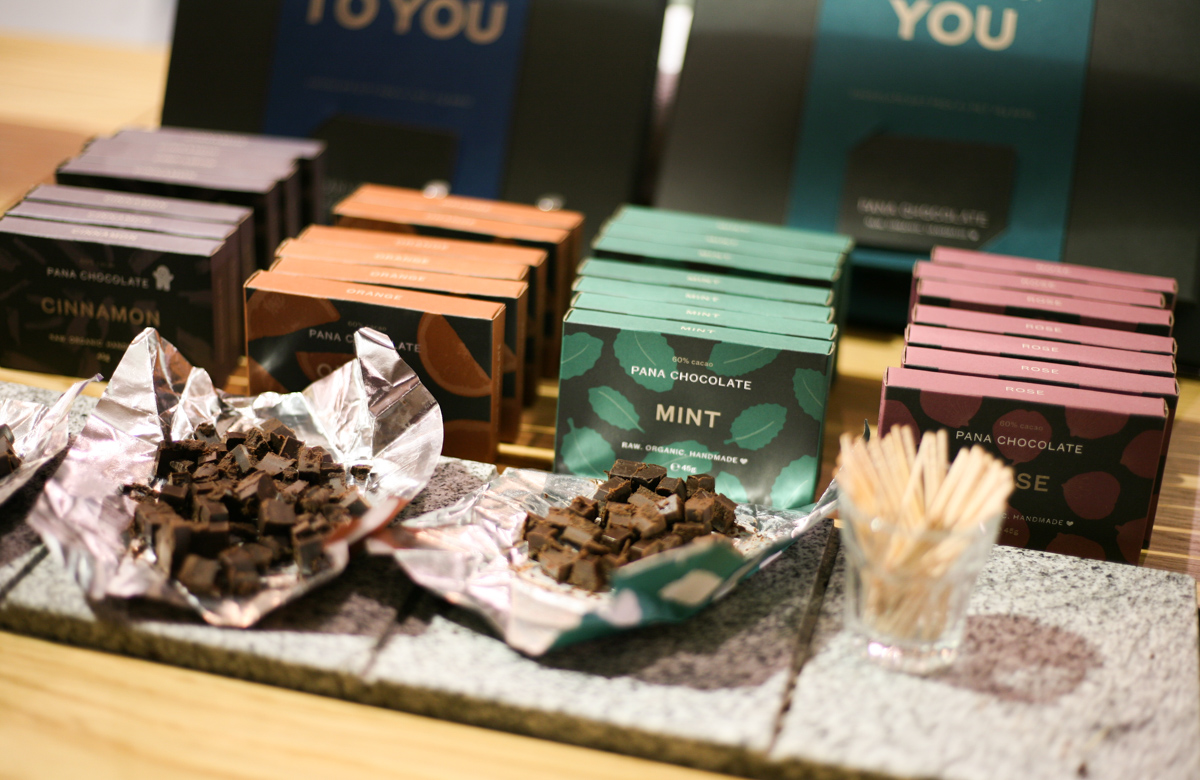 Not only is it delicious, a couple of bites of this Pana Chocolate, gives you the energy to power through the full breadth of the Bowerbird offering.
Pana – made in Melbourne – is also very allergy and earth-friendly as it is raw, organic and free of dairy, gluten, soy, and refined sugar. But don't worry, despite all the things that are not in it, the chocolate is very, very yummy.
Tip #3: Locally-made clothes
Sophia McMahon's pieces for her label Autark are the perfect tone for attending events where you would like to look a little nice, but also a little arty.
Her locally-designed clothes have been attracting attention, and Bowerbird is a great opportunity to explore the latest collection.
Tip #4: Dranks (AKA, drinks)
Over in Bowerbird's bar section, there's a great array of drink options from cider, to beer, to wine, to spirits.
But if you want to take a slice of the excellent alcohol action home, look just down from the bar service area toward Antipodes Gin, where Shane Reid is making spicy, tasty gins, smooth vodka and an excellent espresso liquor. Tune in tomorrow at 1pm to hear an interview with him too!