Workers call out hospo industry's sexual assault problem
Plate and Cup
Words: Johnny von Einem
—
This article discusses sexual assault.
If this story raises issues for you, call LifeLine on 13 11 14.
—
If you have a tip related to sexual assault in hospitality, contact us:
cm@solsticemedia.com.au
Sexual assault and harassment in the hospitality industry, by customers and colleagues, is a far too common phenomenon.
In the first in a series of stories on this issue, three hospitality workers speak with CityMag about working in an industry that largely treats the behaviour as an unavoidable reality.
—
Hayley Jones' first experience of sexual harassment came early in her hospitality career.
Now a bartender at Threefold Distilling in Glenelg, Hayley's hospitality career began at a fine-dining restaurant she used to go to with her parents back in her native Canada.
She was 16 and was drawn to the industry "for human connection", she says.
"It wasn't about food and beverage at first," she explains. "It was more about interactions with people, because you get to touch everyone's lives and just make their day better by the time and the experience you give them."
The harassment came from another employee at the fine-diner, who she tells CityMag would act and speak to her in a way that made her uncomfortable.
"Just getting stalked in stock rooms or walking into coolers, being told, like, he couldn't wait until I was 18. Just gross, really yucky stuff," she says. "I was just so young, I was expected to take it as flattery, I think."
Hayley, who's now in her mid 20s, moved to Adelaide in 2019, following her now-fiancé back to his home city after they dated in Vancouver for a year. She says she's had a better experience since working in Australia, but the mistreatment of women is still rife within the local industry. "I've probably had my arse grabbed at every single job I've had, except for the one that I'm at right now. Mostly by guests," she says.
The nature of hospitality, Hayley says, gives some customers a sense of entitlement.
"I think just because you're serving them, they think that you owe them. Something along the lines of that," she says. "Just because you're nice to them, they think it's ok. It's not. So I've kicked my fair share of men out of bars."
Hayley was recently invited to speak as a panel member at a small hospitality conference on 20 July, held at Sparkke at the Whitmore, titled 'How to be a better ally'. It was a local edition of an event first held in Melbourne and organised by hospitality-focussed anti-sexual assault organisation Protect Our Staff (POS), which aims to "address the prevalence of… predatory behaviour amongst 'professionals' in our industry".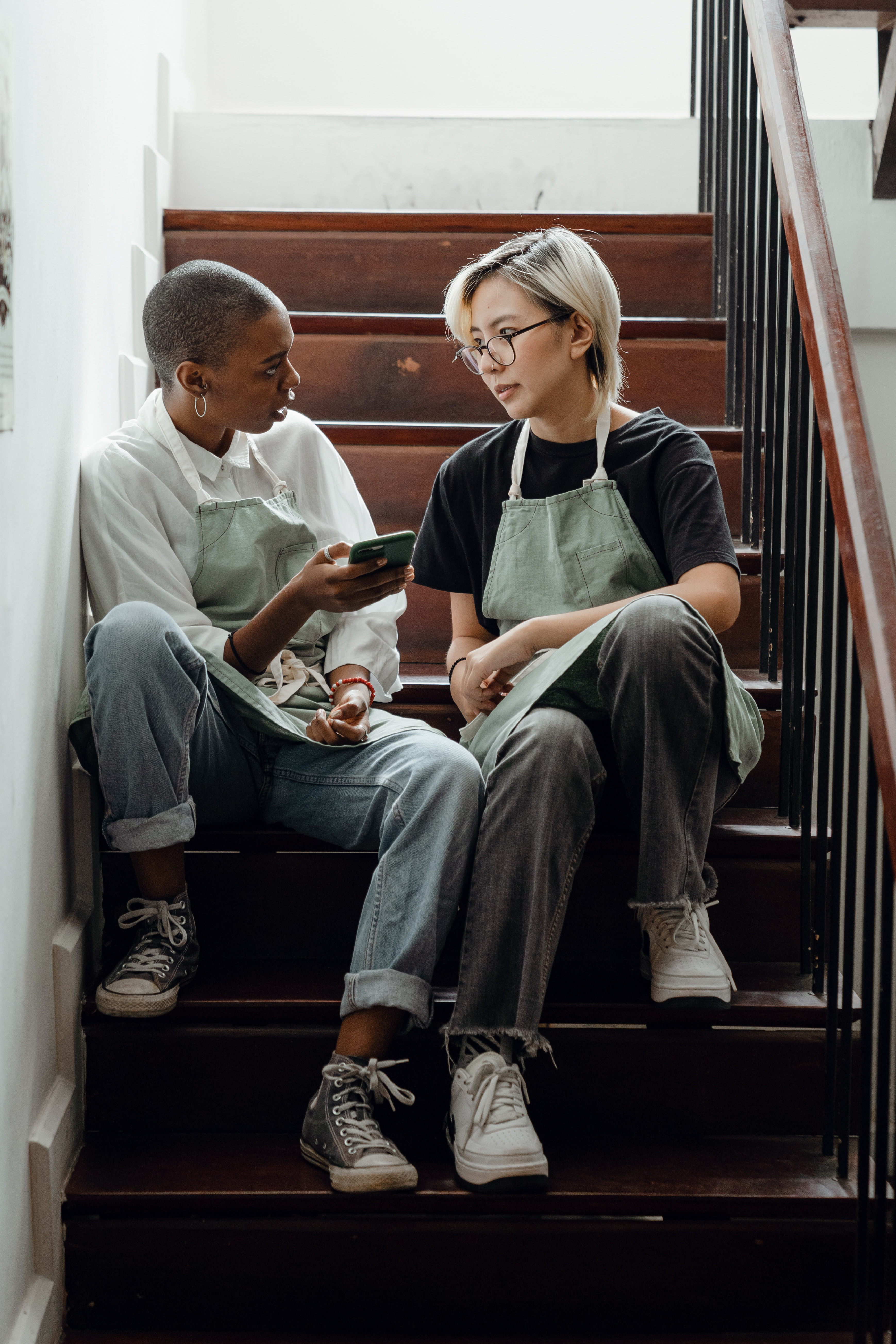 Before Hayley and the other panel members began their discussion, the event's host, Nate White, a national ambassador for spirits brand Angel's Envy, ran through the results of an anonymous only survey POS ran last year.
The survey garnered 126 submissions, 79 of which specified the type of assault experienced. These included rape, rape threats and attempted rape, verbal sexual abuse, physical sexual assault, unsolicited sexual messages, requests for nudes, stalking and drink spiking.
None of the survey's detail was surprising to Hayley. For some male hospitality workers in the audience, though, it was new information.
"I talked to a lot of the guys that were there afterwards, and they said that they were absolutely shocked that it would happen to someone so close to them," she says. But they shouldn't have been – "just open your eyes".
According to the Australian Bureau of Statistics, in 2021 police record the highest number of sexual assaults in 29 years. Women were the victim in 86 per cent of these sexual assaults.
During the panel discussion, Hayley recounted the experience of being inappropriately touched by a colleague while on shift. She got upset at the perpetrator and raised the incident with a manager. Hayley was sent home. "I was upset, and that was 'hysteric' apparently," she says. "And this man has been popping up around venues all over Adelaide, too." She followed up with the owner of the venue about the incident later and found that "he didn't hear about it at all".
In most instances, Hayley has felt supported by management whenever an incident has occurred. She has also built the confidence in her 10 years in the industry to deal with situations herself as they occur. Though that doesn't make the experience of a sexual assault any less affecting.
"I had a couple of guys that were banned. I had one person that did it that I kind of knew, but then he went up and apologised to my partner instead of me, which, I felt pretty shitty," she says.
"I called him out on it and kicked him out, and the next time he saw us, he went up to my partner and apologised, because he felt that it was disrespectful to him, not to me."
Kate Burgess was in the audience for the event and raised her hand to speak about a sexual assault she experienced while working at a bar, and the disappointing treatment she received from management during and after the attack.
Currently an honours dance student, Kate has worked in hospitality since she was 15. The incident occurred at her "first pure bartending gig", after the bar had closed and staff were packing the venue down.
"This person approached me from behind and decided to have a good grab up my skirt. And I turned around and started immediately saying things like, 'Did I invite you to do that?' Just yelling at this man," she explains.
"There were workers all around… so technically I wasn't alone, and that's what makes me even sadder, is that the people… were only a few metres away. And I was just yelling at this person, but no one reacted."
Kate says she left the venue, headed down the street and called a friend. "I was like, 'Did this happen?'" she says. "I kind of reiterated myself to my friend, who ended up calling someone else who worked there, because they were a friend of a friend, and it was just a really odd 'it wasn't my fault' situation.
"I went home and I felt disgusting, and I literally said, 'I don't feel comfortable coming in to work, especially if they come back'."
Compounding the trauma of the assault was the feeling of being left alone and unsupported – including by the owner, who was on shift at the time.
"He's always like, 'No matter what happens to my staff, no bullshit, I've got their backs'," Kate says. "I literally said, 'Why didn't you stand up for me?' And his excuse was 'Never happened before, didn't know what to do'."
Kate says her employer severely cut her shifts following the assault. She was told that in any other workplace not turning up for work would've led to her being fired. "It wasn't a case of not showing up to work, it was a case of something happening to me at work, I wasn't supported, I didn't feel comfortable coming back," she says. "I just needed time to process."
After three weeks, Kate's boss called a staff meeting to talk about the incident.
"It was so uncomfortable. They wanted me to reiterate how I felt, what happened, and then they kind of gave excuses for why they didn't do anything," she says.
"It was just, next time I needed to speak up more. Sort of making more excuses that I didn't say enough, even though… I was very clearly yelling at the top of my voice… I don't know how much else I needed to give you that I needed help."
The staff was encouraged to give their thoughts on what had happened.
"That was even more embarrassing," Kate says. "I kind of felt like I wasn't really good enough to stay there, because a staff member also said, 'If you feel like you can't handle the heat of working in a bar, don't work there'."
Kate stayed for another nine months, mostly because she was "too scared to leave".
"I was stuck in a position where my dance degree was nine to five Monday to Friday, and I was worried that I wouldn't find another job," she says. It was because of her friends in the venue she felt safe returning to work. "My co-workers at that bar said 'We will be there for you'. Unfortunately, the friends that said that to me weren't there at the time, but I stayed because they made me feel safe."
Safety networks within venues are not unusual. Mallory Watson (pictured), another guest on the panel, spoke about working at Lady Burra, her first city hospitality gig after working at The Moseley in Glenelg.
Lady Burra's venue manager at the time, Miguel De Sa, whose mother also ran the kitchen, was known among the staff for inappropriate behaviour towards women in the venue. At the time Mallory joined the business, it was seen as a benign, if annoying, fact of working there.
"He was always a weird dude, and I've said this the whole time, that it always just felt like he was creepy but in a kind of pathetic and harmless way," she says.
Every new staff member was offered the same warning. "We'd just be like, 'Oh, he'll probably hit on you'," Mallory says. "It was quite a casual, 'He'll probably do this, don't worry about it. The rest of us are here. If you feel weird about it, just tell anyone and we'll blatantly make fun of him and he'll stop it'."
Early in 2020, Miguel was convicted of grooming and indecently assaulting a 16-year-old female co-worker at a café in 2016. He was sentenced to two and a half years' jail with a non-parole period of 13 months.
In addition to this, in May this year, Miguel was convicted of two counts of rape – a crime he committed in January 2020 while on bail for the 2016 offence.
Hearing of Miguel's convictions was alarming to Mallory.
"It definitely made me sad, obviously. Also just re-evaluating a lot of what my perception had been, I guess, because it seemed pathetic and harmless for us," she says. "I wouldn't have expected he would go that far, but also hearing about it, I wasn't surprised that he was the kind of person that would."
Early in 2020, at around the same time Mallory learned of Miguel's crimes, she survived a rape attempt by a former sexual partner, a man who owns a hospitality venue.
"I had slept with this person previously, and then for two or three months after that point had constantly reiterated, 'Next time we hang out, we're not going to do that. I don't want it to be about that'," Mallory recalls.
"And he was like, 'Yeah, I don't want it to be about that either'. Very reassuring and constantly being alright with that kind of stuff."
The two met in the city while on separate work gatherings, and Mallory says she again reiterated there would be no sexual activity between the two of them. At the end of the night, the perpetrator offered for Mallory to stay at his place. She says she accepted, and, once again, reiterated they would not sleep together.
"I remember standing on the street and reiterating that, and he was like, 'Yeah, of course, of course, of course'. We'd made that very clear," she says.
When they got to his house, she was "almost unconscious, basically, coming in and out of just being able to think". She remembers "having to physically restrain him".
"Like, the only reason I didn't get raped is because my arms were literally locked against his hips," Mallory says.
"And then he kind of laughed it off and was like, 'Oh, you can't blame me if you wake up and we're having sex'. I'm just like, 'I can. That's fucked'."
Mallory says she confronted the venue owner a couple of days later. "He was just like, 'Yeah, I know you didn't want to do that. I'm sorry'," she recalls. "Like, admitted knowing that that wasn't meant to happen, that I didn't want to do that, that I said I didn't want it to happen, that he'd agreed to it, and then was just like, 'Oh, but you're so sexy'. Just very dismissive bullshit afterwards.
"And that's when I was solidified in being, like, 'That was fucked up and I want nothing to do with you. Please never contact me. I don't want to be around you'."
Mallory has long had a nuanced view of assault. She says a friend of hers was jailed at 19 for assaulting someone, and it was difficult for her to square her perception of her friend with the crime they had committed.
"[I was] really wrestling with… 'They couldn't have done that' or 'It must be a misunderstanding, because I know them and they would never do that'. But no one makes that up," she says.
"You wouldn't go through that process for no reason. It's crushing. And I'd come to that conclusion before my experience, but it was just, like, a lot of things being reinforced."
Mallory says she made a statement to the police about the incident but did not ask them to pursue the offender.
Without pursuing justice through the police, Mallory can do little more than hope for karmic retribution. In an industry that largely accepts sexual assault as an unavoidable reality, this will come slow, if at all.
"I would love it if their business failed, obviously, but I wouldn't do anything to do that," she says.
"I feel like more and more people are going to be like, 'We all know that you've done this, and you're just going to get maybe quietly ostracised and won't be able to function, because it's an understood secret' or whatever.
"But I'm hoping we're getting more to the point of being able to talk about things openly and it's not going to be as much backlash for the people speaking out as it used to be, at least."
Mallory was not comfortable naming the perpetrator for this article, for the same reason she says she didn't ask police to pursue the matter.
"I feel like that could come back and get quite ugly," she says.
"If I felt like I wouldn't get sued or anything like that, I would happily go into court with him – if I felt like I had definitely other people that could back up the same things.
"If I felt confident that he would get some sort of negative outcome out of it and I wouldn't be fucked, then I would be happy to do something about it.
"But [he] is well established and well connected enough, and within hospitality as well, that I don't think you could get him out of that. I don't know that there's any sentence that's like, 'You can't be a business owner anymore' or anything like that."
Once more, Mallory's was left to rely on co-workers and the management of the business she currently works in (the Gonzo Group, which consists of Cry baby, Shotgun Willie's and Memphis Slim's, where she is a marketer) to be her support network.
"They were always really good about it, in handling me not dealing with it very well," she says. "Or, there was once he tried to come into the venue, and they were all just like, 'No, and don't every try to come back in'. It was kind of like, 'Ah, thank you. That's really good'."
The panel CityMag attended at Sparkke at the Whitmore focussed on addressing male behaviour in venues. It was a predominantly female audience, but Mallory was heartened by the number of males in attendance.
"If it was a women's event, then it would just be women talking and being like, 'Yeah, what about this experience we've all had? Yeah, cool, let's reinforce the same feeling we all have of, Isn't this shit? What do we all do?" she says.
"Because realistically, [men are] also the ones that are more likely to enact change with other men.
"I think it means more coming from another man than it does coming from a woman [saying] 'I don't like that'. It's a lot easier for a dude to be, like, 'You're a bitch' rather than being like, 'Oh, my friend's actually telling me something'."
Hayley hopes that having more open conversation in the industry – such as at the panel event – will help kerb poor behaviour from staff and patrons inside venues, and maybe keep bad actors out of the industry.
"It's easy to push it to the back, because you think that it wouldn't happen at your workplace, because it's something you love, right?" she says.
"And you wouldn't want to think that your guests that come in, or your friends that come in, or even the people that you hire would ever do anything like that.
"They could be a really cool person and you might really like them, but that doesn't mean that they haven't done some awful things."
Just as important is that people in positions of power in the industry – venue owners and managers – take the complaints of women seriously.
"When girls actually have the confidence to speak about something, almost 99.9999 per cent [of the time] they're not lying about it," Hayley says.
"Why would you go out of your way to lie about that? If they're having the confidence to speak about it, just believe them.
"Adelaide is so small, everyone knows each other. So if you hear something about someone, it's probably true. In this sense, at least."
---
If you've experienced rape or sexual assault, Yarrow Place is a free and confidential service for people over 16 and offers counselling, advocacy and medical support.
Call 1800 817 421 or 8226 8777 or visit their website.
You can also call 1800 RESPECT on 1800 737 732.
If this story has raised issues for you, call LifeLine on 13 11 14.