Plate and Cup
Restaurant opening hours in the CBD
Eat food and be merry at these spots over the Christmas and New Year break.
Adelaide restaurateurs really are a hospitable bunch. So much so that a bunch of them will provide a meal for you and your crew right through the summer festive season.
Below is a list of whose doors will be open in the CBD over the break (as well as when your favourites are reopening).
---
East
2KW
2 King William Street
Tue 24.12: 10am 'til midnight
Wed 25.12: CLOSED
Thu 26.12: CLOSED
Fri 27.12: 10am 'til midnight
Sat 28.12: 12pm 'til midnight
Sun 29.12: 12pm 'til midnight
Mon 30.12: 10am 'til midnight
Tue 31.12: CLOSED (ticketed event)
Wed 01.01: CLOSED (ticketed event)
---
Africola
4 East Terrace
Tue 24.12: CLOSED
Wed 25.12: CLOSED
Thu 26.12: CLOSED
Fri 27.12: CLOSED
Sat 28.12: CLOSED
Sun 29.12: CLOSED
Mon 30.12: CLOSED
Tue 31.12: CLOSED (ticketed event)
Wed 01.01: CLOSED
Reopening 2 January
---
Allegra Dining Room
Level 1, 125 Gilles Street
Tue 24.12: CLOSED
Wed 25.12: CLOSED
Thu 26.12: CLOSED
Fri 27.12: CLOSED
Sat 28.12: CLOSED
Sun 29.12: CLOSED
Mon 30.12: CLOSED
Tue 31.12: CLOSED
Wed 01.01: CLOSED
Reopening 23 January
---
BA:M Adelaide
20 Currie Street
Tue 24.12: 5:30pm 'til late
Wed 25.12: CLOSED (open for dinner. Bookings only)
Thu 26.12: 11:30am 'til 2:30pm, 5:30pm 'til 11pm
Fri 27.12: 11:30am 'til 2:30pm, 5:30pm 'til 2am
Sat 28.12: 5:30pm 'til 2am
Sun 29.12: 5:30pm 'til 2am
Mon 30.12: 11:30am 'til 2:30pm, 5:30pm 'til 11pm
Tue 31.12: 5:30pm 'til late
Wed 01.01: 5:30pm 'til late
---
Bai Long Store
80 Hutt Street
Tue 24.12: CLOSED
Wed 25.12: CLOSED
Thu 26.12: CLOSED
Fri 27.12: 8:30am 'til 11:30am, 11:45am 'til 2:30pm, 5:30pm 'til 9:30pm
Sat 28.12: 8:30am 'til 11:30am, 11:45am 'til 2:30pm, 5:30pm 'til 9:30pm
Sun 29.12: 8:30am 'til 11:30am, 11:45am 'til 2:30pm, 5:30pm 'til 9pm
Mon 30.12: CLOSED
Tue 31.12: 11:45am 'til 2:30pm, 5:30pm 'til 9pm
Wed 01.01: 11:45am 'til 2:30pm, 5:30pm 'til 9pm
---
Ballaboosta
289 Halifax Street
Tue 24.12: CLOSED
Wed 25.12: CLOSED
Thu 26.12: CLOSED
Fri 27.12: CLOSED
Sat 28.12: CLOSED
Sun 29.12: CLOSED
Mon 30.12: CLOSED
Tue 31.12: CLOSED
Wed 01.01: CLOSED
Reopening 3 January
---
Contemporary Japanese Deli
Shop 22, 68 Grenfell Street
Tue 24.12: CLOSED
Wed 25.12: CLOSED
Thu 26.12: CLOSED
Fri 27.12: CLOSED
Sat 28.12: CLOSED
Sun 29.12: CLOSED
Mon 30.12: CLOSED
Tue 31.12: CLOSED
Wed 01.01: CLOSED
Reopening 6 January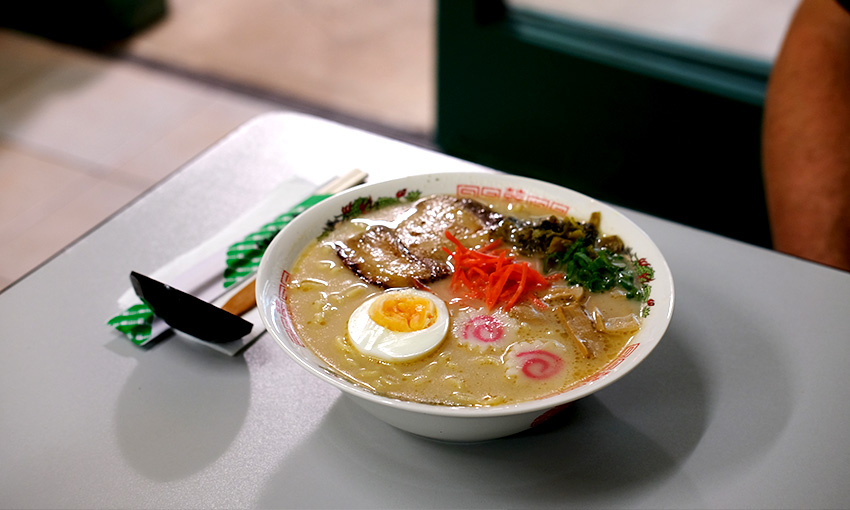 ---
East End Cellars & The Tasting Room
25 Vardon Avenue
Tue 24.12: 9am 'til 7pm
Wed 25.12: CLOSED
Thu 26.12: CLOSED
Fri 27.12: 9am 'til late
Sat 28.12: 9am 'til late
Sun 29.12: 12pm 'til 9pm
Mon 30.12: 9am 'til 9pm
Tue 31.12: 9am 'til 7pm
Wed 01.01: CLOSED
Reopening 2 January
---
Etica
125 Gilles Street
Tue 24.12: CLOSED
Wed 25.12: CLOSED
Thu 26.12: 6pm 'til midnight
Fri 27.12: 6pm 'til midnight
Sat 28.12: 5:30pm 'til 10:30pm
Sun 29.12: 5:30pm 'til 10:30pm
Mon 30.12: CLOSED
Tue 31.12: CLOSED
Wed 01.01: CLOSED
Reopening 2 January
---
Fino Vino
82 Flinders Street
Tue 24.12:
Wed 25.12: CLOSED
Thu 26.12: CLOSED
Fri 27.12: 11:30am 'til late
Sat 28.12: 5pm 'til late
Sun 29.12: CLOSED
Mon 30.12: 5pm 'til late
Tue 31.12: 11:30am 'til late
Wed 01.01: CLOSED
Reopening 2 January
---
Gaja by Sashi
4/86 Pirie Street
Tue 24.12: CLOSED
Wed 25.12: CLOSED
Thu 26.12: CLOSED
Fri 27.12: 12pm 'til midnight
Sat 28.12: 12pm 'til midnight
Sun 29.12: CLOSED
Mon 30.12: 12pm 'til 9:30pm
Tue 31.12: CLOSED
Wed 01.01: CLOSED
Reopening 2 January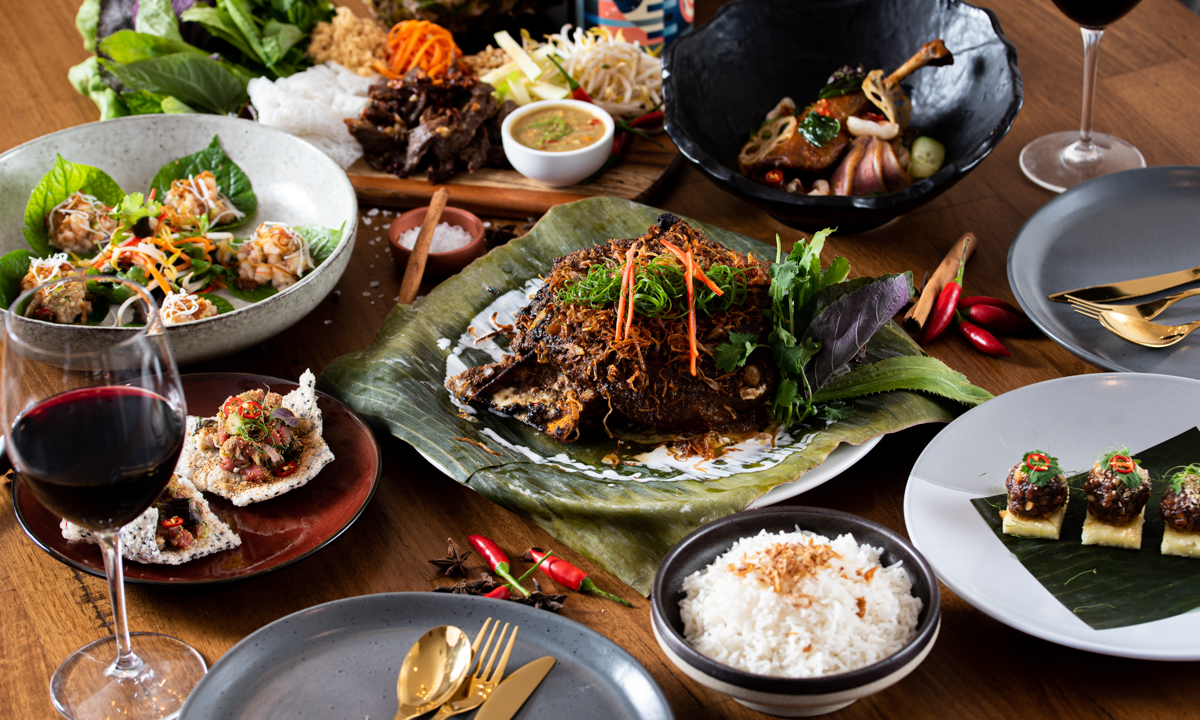 ---
Golden Boy
309 North Terrace
Tue 24.12: CLOSED
Wed 25.12: CLOSED
Thu 26.12: CLOSED
Fri 27.12: CLOSED
Sat 28.12: CLOSED
Sun 29.12: CLOSED
Mon 30.12: CLOSED
Tue 31.12: 6pm 'til late
Wed 01.01: CLOSED
Reopening 3 January
---
The Golden Wattle
110 Pirie Street
Tue 24.12: 7am 'til midnight
Wed 25.12: CLOSED
Thu 26.12: CLOSED
Fri 27.12: CLOSED
Sat 28.12: CLOSED
Sun 29.12: CLOSED
Mon 30.12: CLOSED
Tue 31.12: CLOSED
Wed 01.01: CLOSED
Reopening 6 January
---
Hey Jupiter
11 Ebenezer Place
Tue 24.12: 7am 'til 10pm
Wed 25.12: CLOSED
Thu 26.12: 7am 'til 10pm
Fri 27.12: 7am 'til 11pm
Sat 28.12: 7am 'til 11pm
Sun 29.12: 7am 'til 10pm
Mon 30.12: 7am 'til 10pm
Tue 31.12: 7am 'til 10pm
Wed 01.01: 7am 'til 10pm
---
Jack & Jill's Bar & Restaurant
121 Pirie Street
Tue 24.12: CLOSED
Wed 25.12: CLOSED
Thu 26.12: CLOSED
Fri 27.12: CLOSED
Sat 28.12: CLOSED
Sun 29.12: CLOSED
Mon 30.12: CLOSED
Tue 31.12: CLOSED
Wed 01.01: CLOSED
Reopening 7 January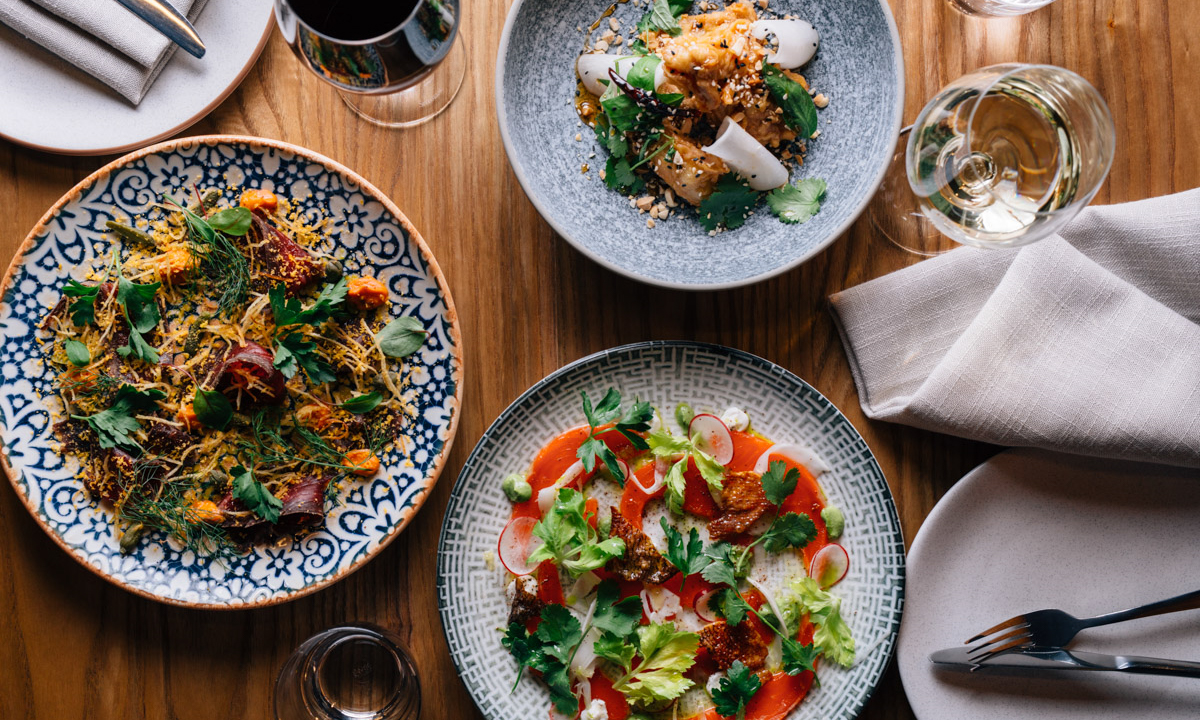 ---
Lalala
19 Gilles Street
Tue 24.12: CLOSED
Wed 25.12: CLOSED
Thu 26.12: CLOSED
Fri 27.12: CLOSED
Sat 28.12: CLOSED
Sun 29.12: CLOSED
Mon 30.12: CLOSED
Tue 31.12: CLOSED
Wed 01.01: CLOSED
Reopening 14 January
---
Little Ban Ban
Level 1 Rundle Mall Plaza, 65 Rundle Mall
Tue 24.12: 11am 'til 4pm
Wed 25.12: CLOSED
Thu 26.12: 11am 'til 4pm
Fri 27.12: 11am 'til 8pm
Sat 28.12: 11am 'til 4pm
Sun 29.12: 11am 'til 4pm
Mon 30.12: 11am 'til 4pm
Tue 31.12: 11am 'til 4pm
Wed 01.01: 11am 'til 4pm
---
Midnight Spaghetti
196 Grenfell Street
Tue 24.12: CLOSED
Wed 25.12: CLOSED
Thu 26.12: CLOSED
Fri 27.12: 6pm 'til late
Sat 28.12: 6pm 'til late
Sun 29.12: 6pm 'til late
Mon 30.12: CLOSED
Tue 31.12: CLOSED
Wed 01.01: CLOSED
Reopening 3 January
---
Mum Cha
279 Rundle Street
Tue 24.12: 11:30am 'til midnight
Wed 25.12: CLOSED
Thu 26.12: CLOSED
Fri 27.12: 11:30am 'til midnight
Sat 28.12: 11:30am 'til midnight
Sun 29.12: CLOSED
Mon 30.12: 11:30am 'til 5pm
Tue 31.12: CLOSED
Wed 01.01: CLOSED
Reopening 2 January
---
Naancho Naancho Man
3/210 Hutt Street
Tue 24.12: 11am 'til 2pm
Wed 25.12: CLOSED
Thu 26.12: 5pm 'til 9pm
Fri 27.12: 11am 'til 2pm, 5pm 'til 9pm
Sat 28.12: 5pm 'til 9pm
Sun 29.12: CLOSED
Mon 30.12: CLOSED
Tue 31.12: 11am 'til 2pm
Wed 01.01: 11am 'til 7pm
Regular hours resume 2 January
---
Naaz on Pulteney
260 Pulteney Street
Tue 24.12: 6pm 'til 10pm
Wed 25.12: 6pm 'til 10pm
Thu 26.12: 6pm 'til 10pm
Fri 27.12: 6pm 'til 10pm
Sat 28.12: 6pm 'til 10pm
Sun 29.12: CLOSED
Mon 30.12: 6pm 'til 10pm
Tue 31.12: 6pm 'til 10pm
Wed 01.01: 6pm 'til 10pm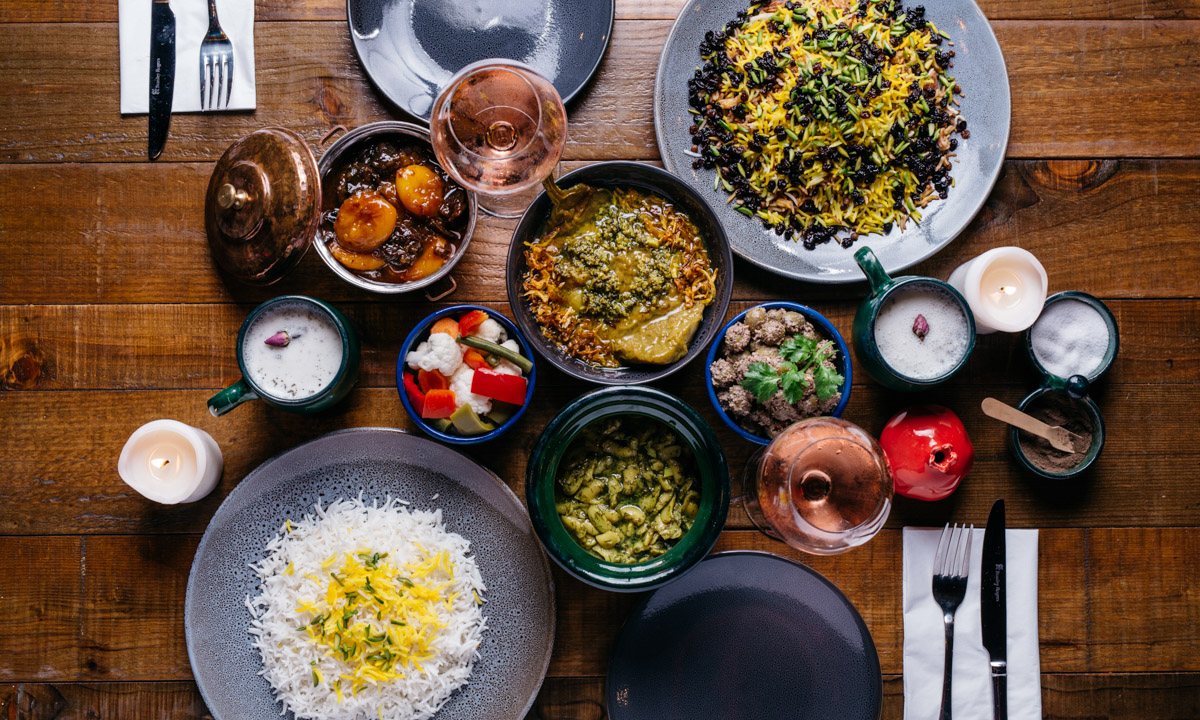 ---
Orana
1/825 Rundle Street
Tue 24.12: 12pm 'til 3pm
Wed 25.12: CLOSED
Thu 26.12: CLOSED
Fri 27.12: 12pm 'til 3pm, 6pm 'til 11:30pm
Sat 28.12: 12pm 'til 3pm, 6pm 'til 11:30pm
Sun 29.12: 12pm 'til 3pm, 6pm 'til 11:30pm
Mon 30.12: 6pm 'til 11:30pm
Tue 31.12: 6pm 'til 11:30pm
Wed 01.01: CLOSED
Reopening 2 January
---
Osteria Oggi
76 Pirie Street
Tue 24.12: CLOSED
Wed 25.12: CLOSED
Thu 26.12: CLOSED
Fri 27.12: 11:30am 'til 11:30pm
Sat 28.12: 11:30am 'til 11:30pm
Sun 29.12: 11:30am 'til 11:30pm
Mon 30.12: 1:30am 'til 11:30pm
Tue 31.12: CLOSED
Wed 01.01: CLOSED
Open 2 January for dinner, regular hours resume 3 January
---
Part Time Lover
Pilgrim Lane
Tue 24.12: 7am 'til 5pm
Wed 25.12: CLOSED
Thu 26.12: CLOSED
Fri 27.12: CLOSED
Sat 28.12: CLOSED
Sun 29.12: CLOSED
Mon 30.12: CLOSED
Tue 31.12: CLOSED
Wed 01.01: CLOSED
Reopening 6 January
---
Plus 82 Lite
104 Gawler Place
Tue 24.12: 7:30am 'til 2:30pm
Wed 25.12: CLOSED
Thu 26.12: CLOSED
Fri 27.12: CLOSED
Sat 28.12: CLOSED
Sun 29.12: CLOSED
Mon 30.12: CLOSED
Tue 31.12: CLOSED
Wed 01.01: CLOSED
Reopening mid-January
---
Plus 82 Pocha
3/25 Grenfell Street
Tue 24.12: 5pm 'til 10pm
Wed 25.12: 5pm 'til 10pm
Thu 26.12: 5pm 'til 10pm
Fri 27.12: 5pm 'til 10pm
Sat 28.12: 5pm 'til 10pm
Sun 29.12: 5pm 'til 10pm
Mon 30.12: CLOSED
Tue 31.12: CLOSED
Wed 01.01: CLOSED
Reopening mid-January
---
Ragi's Spicery
1/210 Hutt Street
Tue 24.12: 12pm 'til 9pm
Wed 25.12: CLOSED
Thu 26.12: CLOSED
Fri 27.12: 12pm 'til 9pm
Sat 28.12: 5pm 'til 9pm
Sun 29.12: CLOSED
Mon 30.12: CLOSED
Tue 31.12: 12pm 'til 9pm
Wed 01.01: 12pm 'til 9pm
Regular hours resume 2 January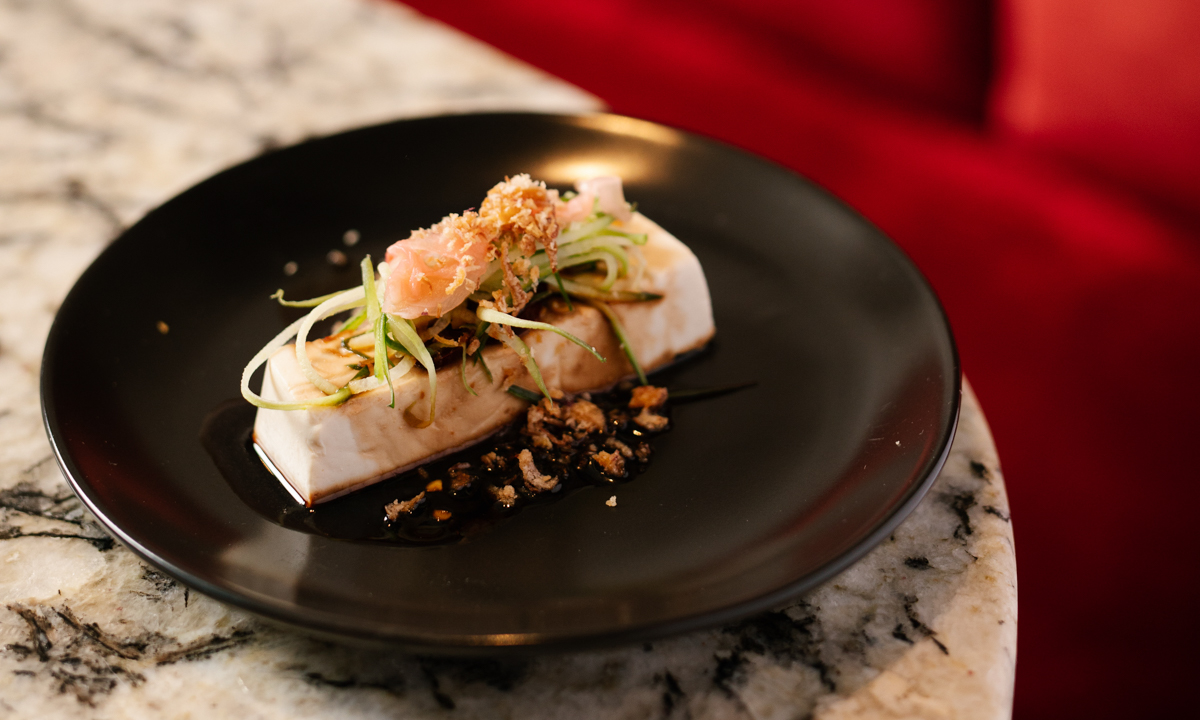 ---
Roxie's
188 Grenfell Street
Tue 24.12: 7:30am 'til 3pm
Wed 25.12: CLOSED
Thu 26.12: 7:30am 'til midnight
Fri 27.12: 7:30am 'til 1am
Sat 28.12: 8am 'til 1am
Sun 29.12: 8am 'til midnight
Mon 30.12: CLOSED
Tue 31.12: CLOSED
Wed 01.01: CLOSED
Reopening 3 January
---
The Stag Public House
299 Rundle Street
Tue 24.12: CLOSED
Wed 25.12: CLOSED
Thu 26.12: 12pm 'til midnight
Fri 27.12: 12pm 'til 2am
Sat 28.12: 12pm 'til 2am
Sun 29.12: 12pm 'til midnight
Mon 30.12: 12pm 'til midnight
Tue 31.12: 12pm 'til midnight
Wed 01.01: CLOSED
Reopening 6 January
---
Staazi & Co
224 Grenfell Street
Tue 24.12: CLOSED
Wed 25.12: CLOSED
Thu 26.12: CLOSED
Fri 27.12: 12pm 'til 10:30pm
Sat 28.12: 12pm 'til 8pm
Sun 29.12: CLOSED
Mon 30.12: CLOSED
Tue 31.12: CLOSED (Staazi food truck at Elder Park)
Wed 01.01: CLOSED
Reopening 2 January
---
Yiasou George
26 East Terrace
Tue 24.12: CLOSED
Wed 25.12: CLOSED
Thu 26.12: 6pm 'til late
Fri 27.12: 6pm 'til late
Sat 28.12: 6pm 'til late
Sun 29.12: 6pm 'til late
Mon 30.12: CLOSED
Tue 31.12: CLOSED
Wed 01.01: CLOSED
Reopening 6 January
---
West
3rd by NNQ
1 King William Street
Tue 24.12: CLOSED
Wed 25.12: CLOSED
Thu 26.12: CLOSED
Fri 27.12: CLOSED
Sat 28.12: CLOSED
Sun 29.12: CLOSED
Mon 30.12: CLOSED
Tue 31.12: 5pm 'til late
Wed 01.01: CLOSED
Reopening 6 January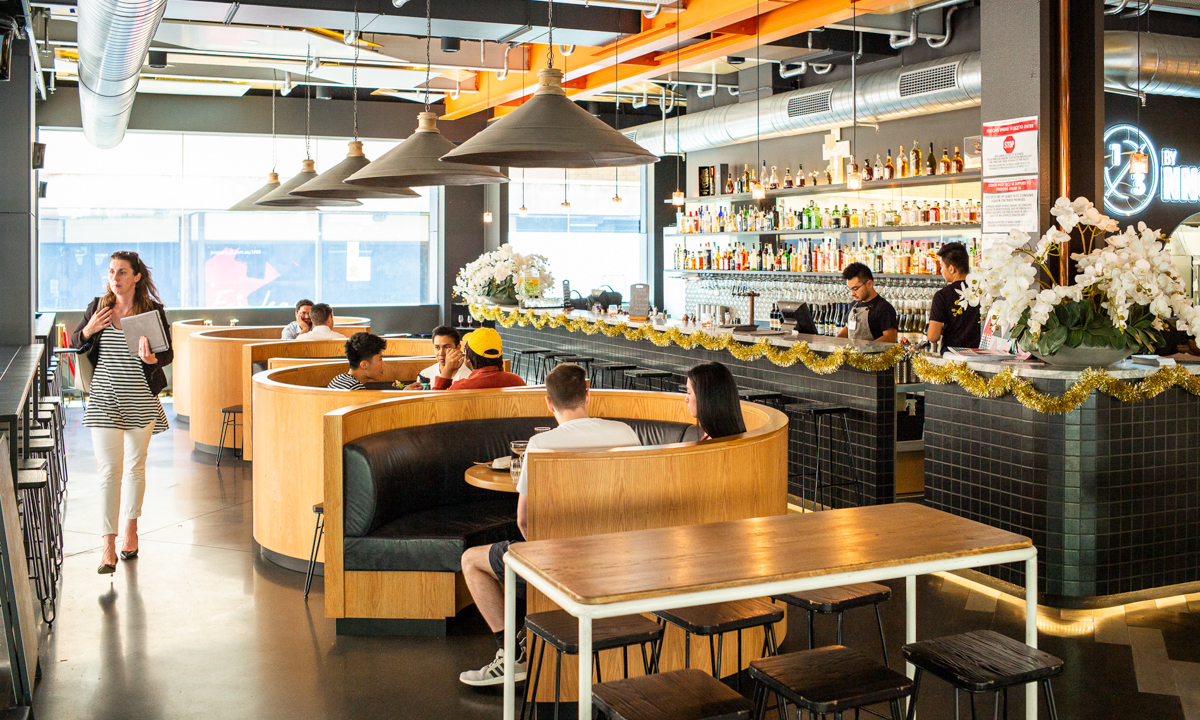 ---
8020BK
36 Blyth Street
Tue 24.12: CLOSED
Wed 25.12: CLOSED
Thu 26.12: CLOSED
Fri 27.12: 5:30pm 'til 10:30pm
Sat 28.12: 5:30pm 'til 10:30pm
Sun 29.12: 5:30pm 'til 9pm
Mon 30.12: 5:30pm 'til 9pm
Tue 31.12: 5:30pm 'til 9pm
Wed 01.01: CLOSED
Dinner service only until 6 January. Regular lunch and dinner hours resume 7 January
---
Aces Pizza & Liquor
Central Market Plaza, 62-72 Gouger Street
Tue 24.12: 6am 'til 5:30pm
Wed 25.12: CLOSED
Thu 26.12: CLOSED
Fri 27.12: 7am 'til 9pm
Sat 28.12: 7am 'til 3pm
Sun 29.12: CLOSED
Mon 30.12: CLOSED
Tue 31.12: 7am 'til 5:30pm
Wed 01.01: CLOSED
Reopening 2 January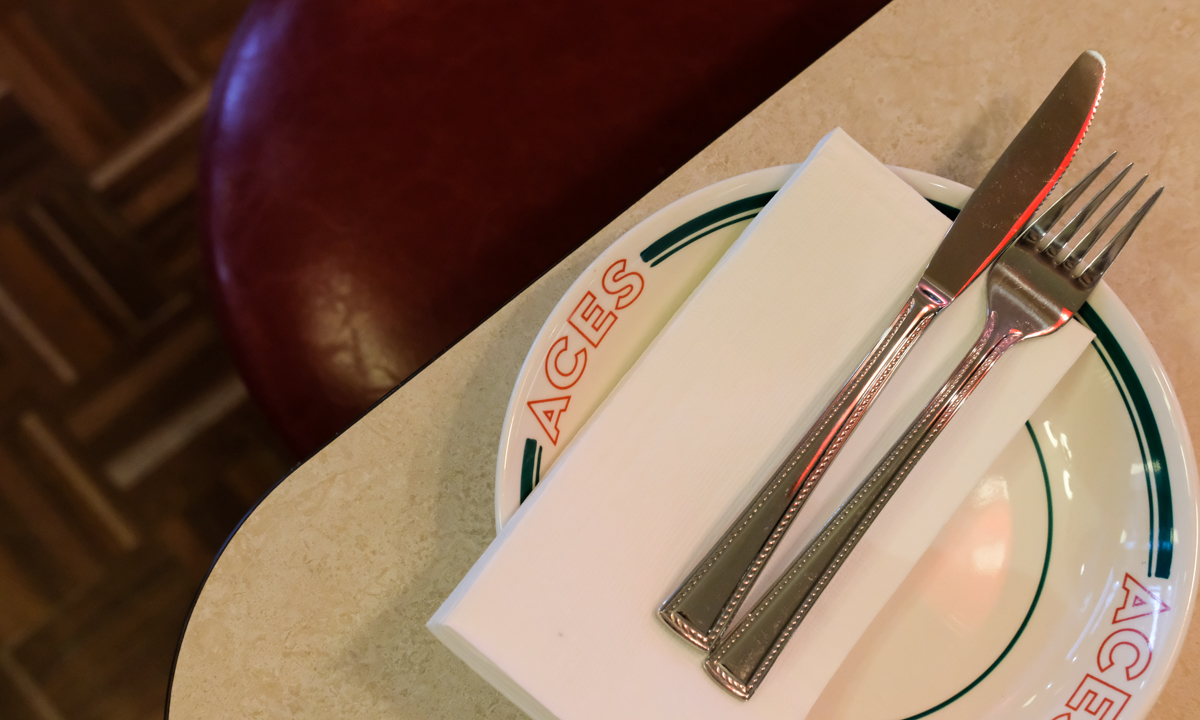 ---
Apoteca
118 Hindley Street
Tue 24.12: CLOSED
Wed 25.12: CLOSED
Thu 26.12: CLOSED
Fri 27.12: 6pm 'til midnight
Sat 28.12: 6pm 'til midnight
Sun 29.12: 6pm 'til 10pm
Mon 30.12: 6pm 'til 10pm
Tue 31.12: CLOSED
Wed 01.01: CLOSED
Reopening 7 January
---
Ban Ban
145 Franklin Street
Tue 24.12: CLOSED
Wed 25.12: CLOSED
Thu 26.12: CLOSED
Fri 27.12: 5pm 'til 10:30pm
Sat 28.12: 5pm 'til 10:30pm
Sun 29.12: CLOSED
Mon 30.12: 5pm 'til 9:30pm
Tue 31.12: 5pm 'til 9:30pm
Wed 01.01: CLOSED
Reopening 2 January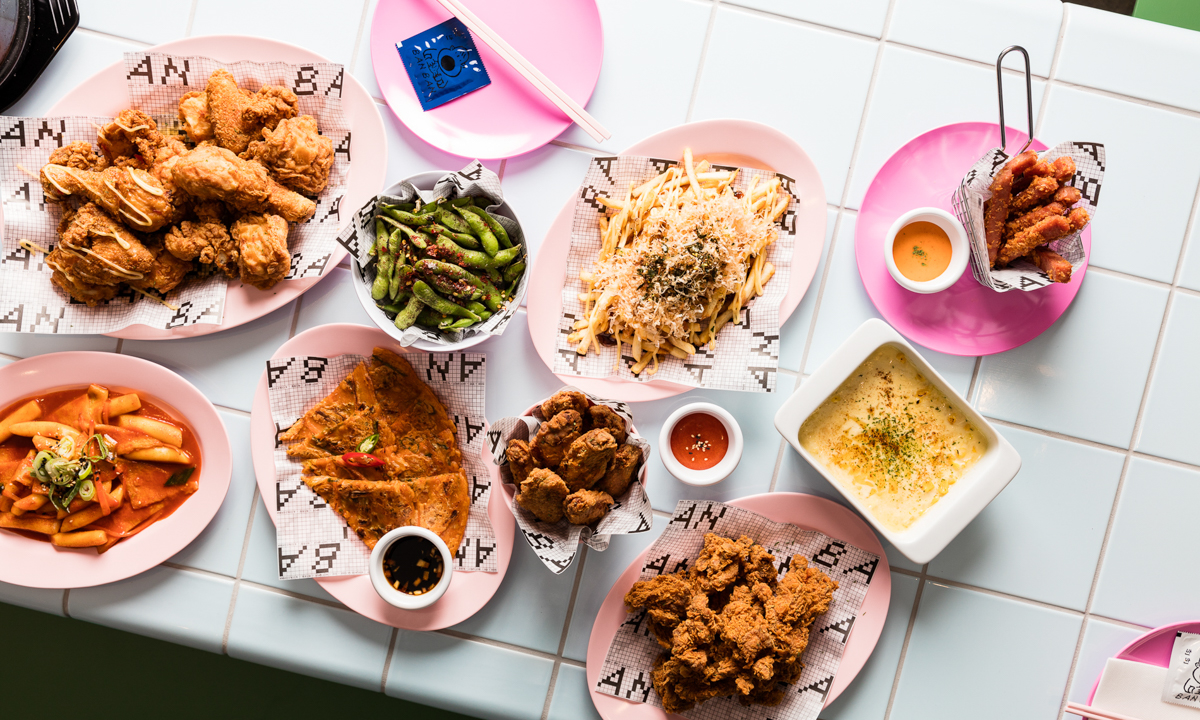 ---
Bread & Bone
15 Peel Street
Tue 24.12: CLOSED
Wed 25.12: CLOSED
Thu 26.12: CLOSED
Fri 27.12: 11:30am 'til 10pm
Sat 28.12: 11:30am 'til 10pm
Sun 29.12: 11:30am 'til 10pm
Mon 30.12: 11:30am 'til 10pm
Tue 31.12: CLOSED
Wed 01.01: CLOSED
Reopening 3 January
---
Cheeseburger
189-207 Hindley Street
Tue 24.12: CLOSED
Wed 25.12: CLOSED
Thu 26.12: CLOSED
Fri 27.12: CLOSED
Sat 28.12: CLOSED
Sun 29.12: CLOSED
Mon 30.12: CLOSED
Tue 31.12: CLOSED
Wed 01.01: CLOSED
Reopening 7 January
---
Coal Cellar + Grill
233 Victoria Square
Tue 24.12: 6:30am 'til 10:30am, 6pm 'til 10pm
Wed 25.12: 6:30am 'til 10:30am, 6pm 'til 10pm
Thu 26.12: 6:30am 'til 10:30am, 6pm 'til 10pm
Fri 27.12: 6:30am 'til 10:30am, 6pm 'til 10pm
Sat 28.12: 6:30am 'til 10:30am, 6pm 'til 10pm
Sun 29.12: 6:30am 'til 10:30am, 6pm 'til 10pm
Mon 30.12: 6:30am 'til 10:30am, 6pm 'til 10pm
Tue 31.12: 6:30am 'til 10:30am, 6pm 'til 10pm
Wed 01.01: 6:30am 'til 10:30am, 6pm 'til 10pm
Lunch trade resumes 13 January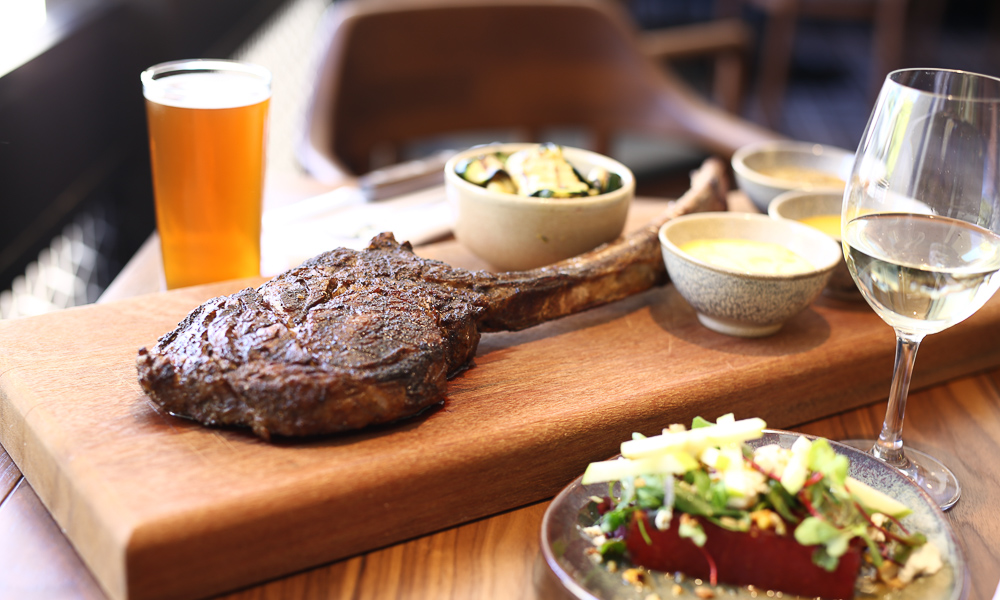 ---
The Den
45 King William Street
Tue 24.12: 10am 'til 10pm
Wed 25.12: 10am 'til 10pm (closed between 12:30pm 'til 3:30pm for a ticketed event)
Thu 26.12: 10am 'til 10pm
Fri 27.12: 10am 'til 10pm
Sat 28.12: 10am 'til 10pm
Sun 29.12: 10am 'til 10pm
Mon 30.12: 10am 'til 10pm
Tue 31.12: 10am 'til 10pm
Wed 01.01: 10am 'til 6pm (closed for ticketed New Year's Eve dinner)
---
The Donburi House
52 Sturt Street
Tue 24.12: 11am 'til 2:30pm, 5pm 'til 10pm
Wed 25.12: 11am 'til 2:30pm, 5pm 'til 10pm
Thu 26.12: 11am 'til 2:30pm, 5pm 'til 10pm
Fri 27.12: 11am 'til 2:30pm, 5pm 'til 10pm
Sat 28.12: 11am 'til 2:30pm, 5pm 'til 10pm
Sun 29.12: 11am 'til 2:30pm, 5pm 'til 10pm
Mon 30.12: CLOSED
Tue 31.12: 11am 'til 2:30pm, 5pm 'til 10pm
Wed 01.01: 11am 'til 2:30pm, 5pm 'til 10pm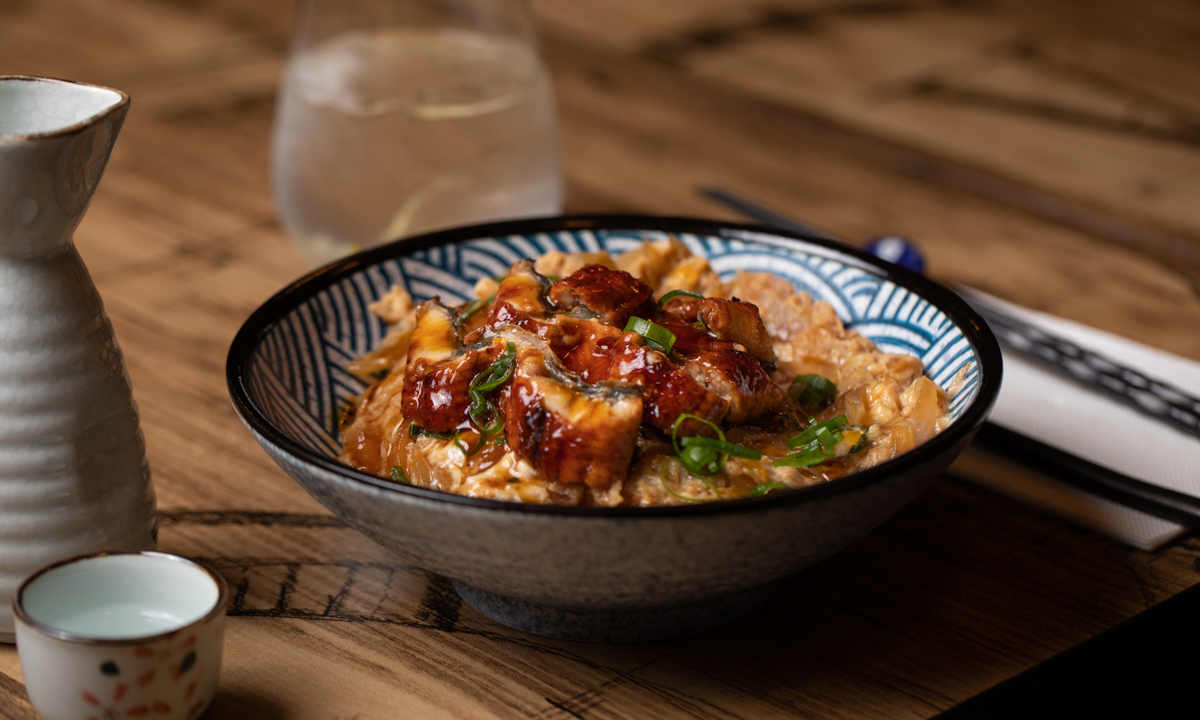 ---
Gilbert Street Hotel
88 Gilbert Street
Tue 24.12: 11am 'til late
Wed 25.12: CLOSED
Thu 26.12: CLOSED
Fri 27.12: 11am 'til late
Sat 28.12: 11am 'til late
Sun 29.12: 11am 'til late
Mon 30.12: 11am 'til late
Tue 31.12: 11am 'til late
Wed 01.01: CLOSED
Reopening 2 January
---
Gondola Gondola
1 Peel Street
Tue 24.12: CLOSED
Wed 25.12: CLOSED
Thu 26.12: CLOSED
Fri 27.12: 6pm 'til 10pm
Sat 28.12: 6pm 'til 10pm
Sun 29.12: CLOSED
Mon 30.12: 6pm 'til 9:30pm
Tue 31.12: 6pm 'til 9:30pm
Wed 01.01: CLOSED
Reopening 2 January. Regular hours resume 14 January (no lunch service 23.12-13.01)
---
Herringbone
72-74 Halifax Street
Tue 24.12: CLOSED
Wed 25.12: CLOSED
Thu 26.12: CLOSED
Fri 27.12: 6pm 'til 9:30pm
Sat 28.12: 12pm 'til 3pm, 6pm 'til 9:30pm
Sun 29.12: 12pm 'til 3pm, 6pm 'til 9:30pm
Mon 30.12: 12pm 'til 3pm, 6pm 'til 9:30pm
Tue 31.12: CLOSED
Wed 01.01: CLOSED
Reopening 22 January
---
Honki Tonki Hindley Street
38 Hindley Street
Tue 24.12: CLOSED
Wed 25.12: CLOSED
Thu 26.12: 5pm 'til 10pm
Fri 27.12: 11:30am 'til 3pm, 5pm 'til 10pm
Sat 28.12: 5pm 'til 10pm
Sun 29.12: 5pm 'til 10pm
Mon 30.12: CLOSED
Tue 31.12: CLOSED
Wed 01.01: 5pm 'til 10pm
---
Honki Tonki UniSA City West
38 Hindley Street
Tue 24.12: CLOSED
Wed 25.12: CLOSED
Thu 26.12: CLOSED
Fri 27.12: CLOSED
Sat 28.12: CLOSED
Sun 29.12: CLOSED
Mon 30.12: CLOSED
Tue 31.12: CLOSED
Wed 01.01: CLOSED
Reopening 3 February
---
Jerusalem
131b Hindley Street
Tue 24.12: 5:30pm 'til 10pm
Wed 25.12: CLOSED
Thu 26.12: 5:30pm 'til 10pm
Fri 27.12: 5:30pm til 10pm
Sat 28.12: 5:30pm 'til 10pm
Sun 29.12: 4pm 'til 9:30pm
Mon 30.12: CLOSED
Tue 31.12: 5:30pm 'til 10pm
Wed 01.01: 5:30pm 'til 10pm
---
Kings Head
353-357 King William Street
Tue 24.12: 11am 'til late
Wed 25.12: CLOSED
Thu 26.12: CLOSED
Fri 27.12: 11am 'til late
Sat 28.12: 11am 'til late
Sun 29.12: 11am 'til late
Mon 30.12: 11am 'til late
Tue 31.12: 11am 'til late
Wed 01.01: CLOSED
Reopening 2 January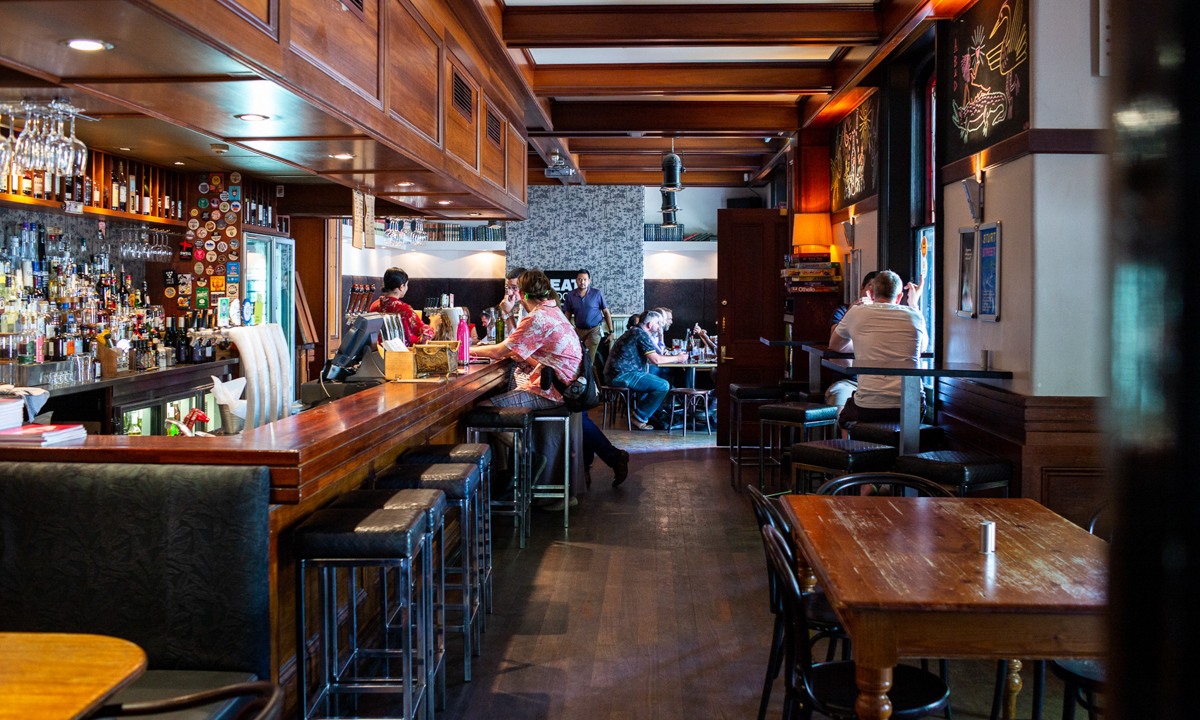 ---
La Boca Bar and Grill
150 North Terrace
Tue 24.12: 11:30am 'til late
Wed 25.12: CLOSED (open for ticketed lunch and dinner events)
Thu 26.12: 11:30am 'til late
Fri 27.12: 11:30am 'til late
Sat 28.12: 11:30am 'til late
Sun 29.12: 11:30am 'til late
Mon 30.12: 11:30am 'til late
Tue 31.12: 11:30am 'til late
Wed 01.01: 11:30am 'til late
---
Leigh Street Wine Room
9 Leigh Street
Tue 24.12: CLOSED
Wed 25.12: CLOSED
Thu 26.12: CLOSED
Fri 27.12: 4pm 'til late
Sat 28.12: 12pm 'til late
Sun 29.12: CLOSED
Mon 30.12: CLOSED
Tue 31.12: CLOSED (ticketed dinner)
Wed 01.01: CLOSED
Reopening 2 January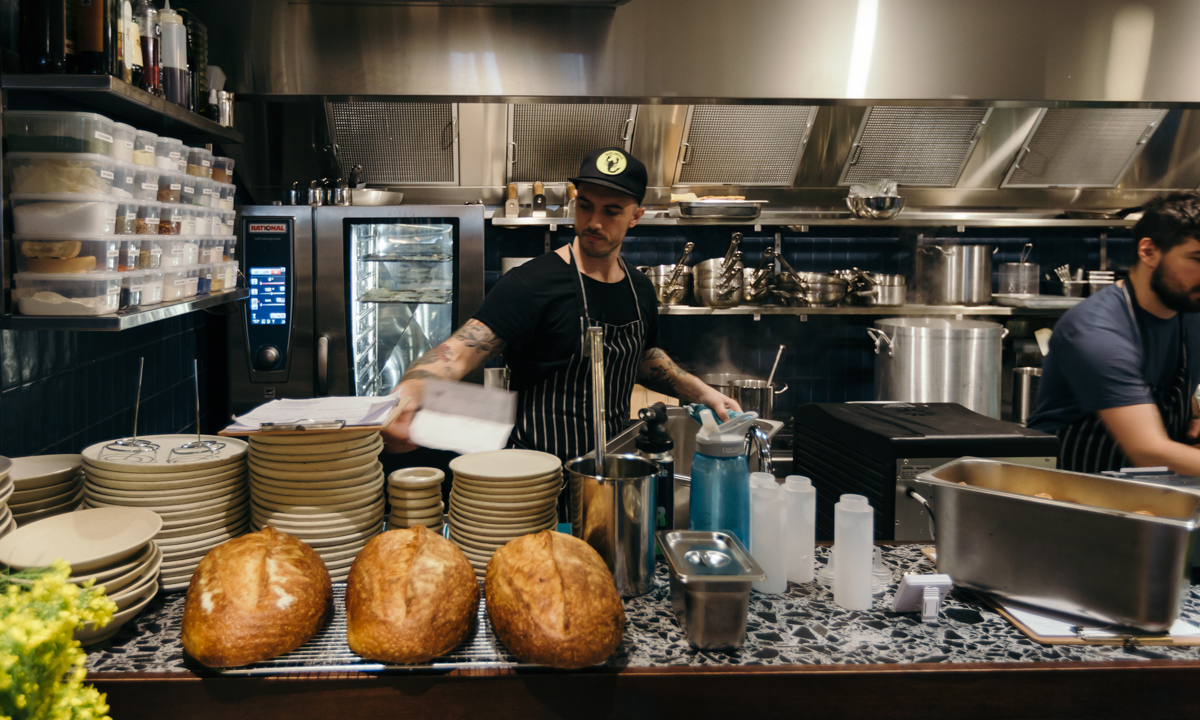 ---
Level One
131 King William Street
Tue 24.12: CLOSED
Wed 25.12: CLOSED
Thu 26.12: CLOSED
Fri 27.12: CLOSED
Sat 28.12: CLOSED
Sun 29.12: CLOSED
Mon 30.12: CLOSED
Tue 31.12: CLOSED
Wed 01.01: CLOSED
Reopening 21 January
---
Little Khmer Kitchen
Shop 56 Adelaide Central Market Arcade
Tue 24.12: 9am 'til sold out
Wed 25.12: CLOSED
Thu 26.12: CLOSED
Fri 27.12: 9am 'til 9pm
Sat 28.12: 9am 'til 3pm
Sun 29.12: CLOSED
Mon 30.12: CLOSED
Tue 31.12: CLOSED
Wed 01.01: CLOSED
Reopening 2 January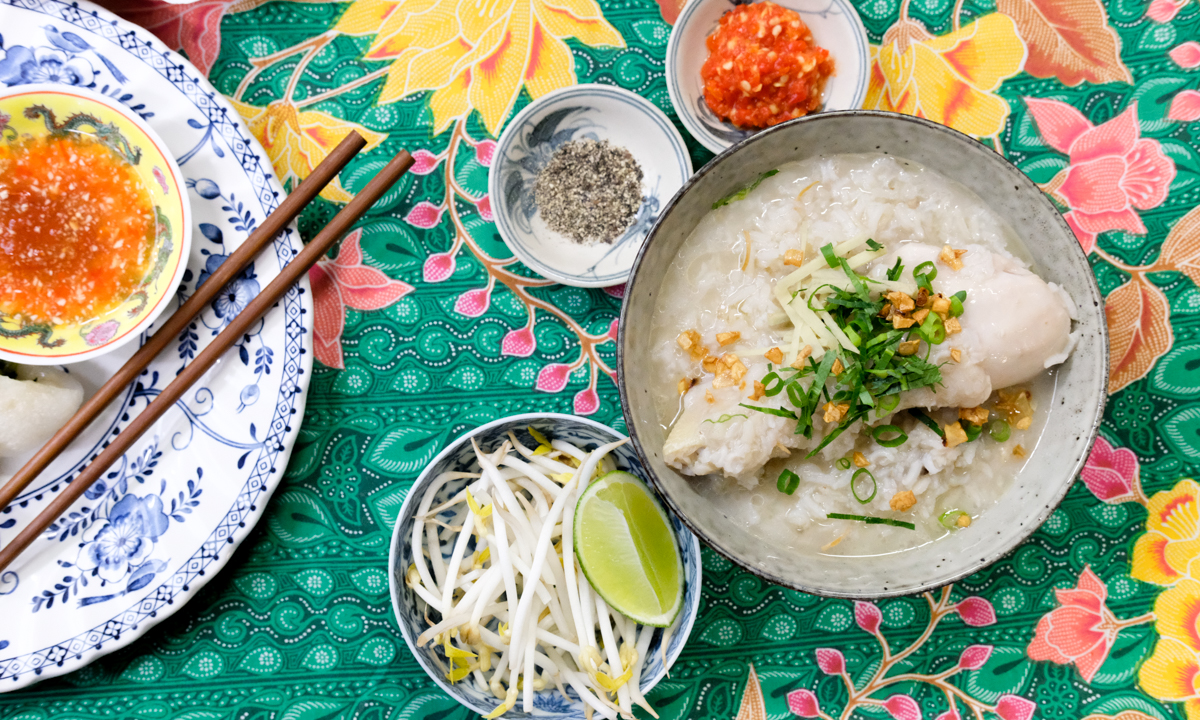 ---
Little NNQ
125 Gouger Street
Tue 24.12: CLOSED
Wed 25.12: CLOSED
Thu 26.12: 11:30am 'til 3:30pm, 5:30pm 'til 9pm
Fri 27.12: 11:30am 'til 3:30pm, 5:30pm 'til 10pm
Sat 28.12: 11:30am 'til 3:30pm, 5:30pm 'til 10pm
Sun 29.12: 11:30am 'til 3:30pm, 5:30pm 'til 9pm
Mon 30.12: 11:30am 'til 3:30pm, 5:30pm 'til 9pm
Tue 31.12: CLOSED
Wed 01.01: 11:30am 'til 3:30pm, 5:30pm 'til 9pm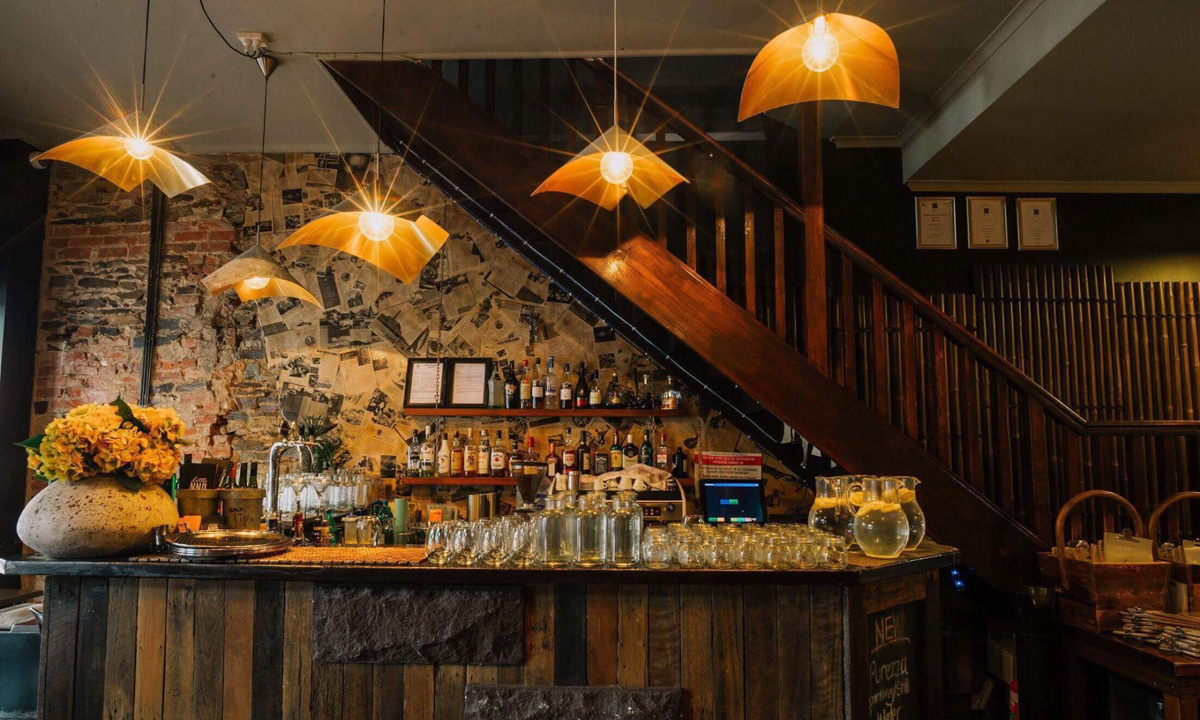 ---
Madre
57 Gilbert Street
Tue 24.12: CLOSED
Wed 25.12: CLOSED
Thu 26.12: CLOSED
Fri 27.12: CLOSED
Sat 28.12: CLOSED
Sun 29.12: CLOSED
Mon 30.12: CLOSED
Tue 31.12: CLOSED
Wed 01.01: CLOSED
Reopening 3 January
---
Maison Clément
Shop 16 Adelaide Central Market Arcade
Tue 24.12: 7:30am 'til 5:30pm
Wed 25.12: CLOSED
Thu 26.12: CLOSED
Fri 27.12: CLOSED
Sat 28.12: CLOSED
Sun 29.12: CLOSED
Mon 30.12: CLOSED
Tue 31.12: CLOSED
Wed 01.01: CLOSED
Reopening 19 January
---
The Mayflower
45 King William Street
Tue 24.12: 6:30am 'til 10am
Wed 25.12: 6:30am 'til 10am
Thu 26.12: 7am 'til 11am
Fri 27.12: 6:30am 'til 10am, 6pm 'til 9pm
Sat 28.12: 6:30am 'til 10am
Sun 29.12: 6:30am 'til 10am
Mon 30.12: 6:30am 'til 10am
Tue 31.12: 6:30am 'til 10am
Wed 01.01: 6:30am 'til 10am
Regular trading hours resume 2 January
---
Melt CBD
38 Waymouth Street
Tue 24.12: CLOSED
Wed 25.12: CLOSED
Thu 26.12: CLOSED
Fri 27.12: 11am 'til 10pm
Sat 28.12: 11am 'til 10pm
Sun 29.12: CLOSED
Mon 30.12: 11am 'til 10pm
Tue 31.12: CLOSED
Wed 01.01: CLOSED
Reopening 3 January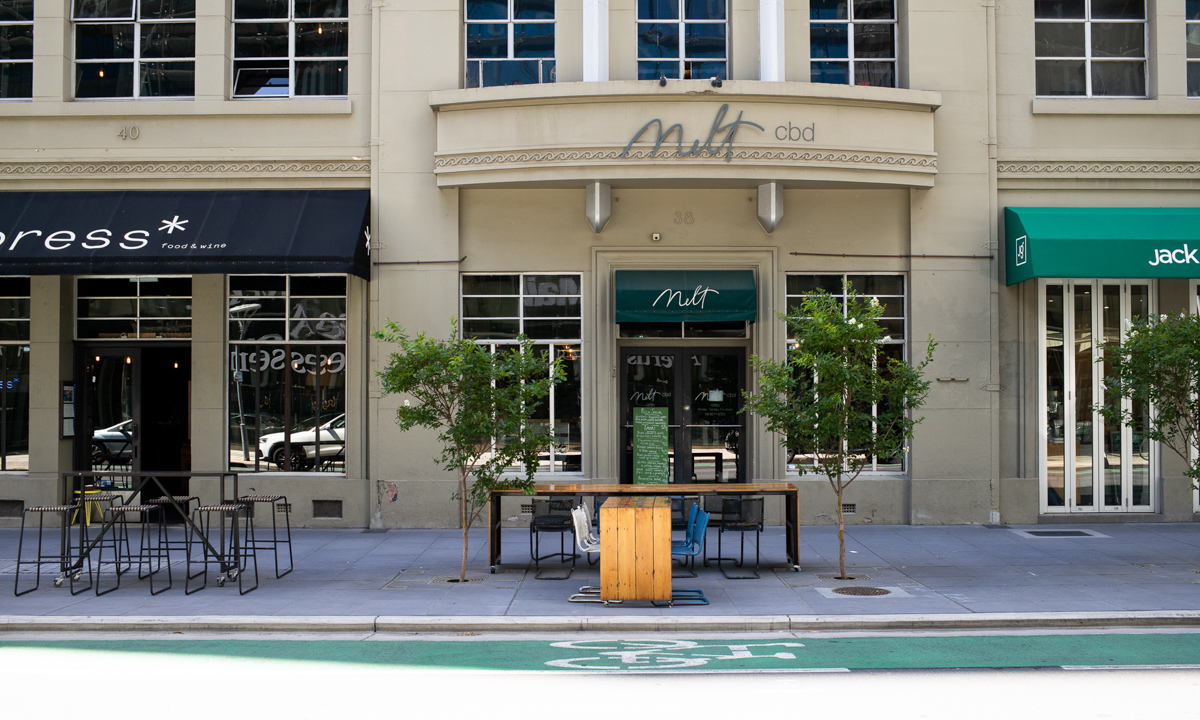 ---
Peel St Restaurant
9 Peel Street
Tue 24.12: CLOSED
Wed 25.12: CLOSED
Thu 26.12: CLOSED
Fri 27.12: 6pm 'til 10:30pm
Sat 28.12: 6pm 'til 10:30pm
Sun 29.12: 6pm 'til 10:30pm
Mon 30.12: 12pm 'til 10:30pm
Tue 31.12: CLOSED
Wed 01.01: CLOSED
Reopening 22 January
---
Plus 82 Gogi
12 Eliza Street
Tue 24.12: CLOSED
Wed 25.12: CLOSED
Thu 26.12: CLOSED
Fri 27.12: 5pm 'til 10pm
Sat 28.12: 5pm 'til 10pm
Sun 29.12: 5pm 'til 10pm
Mon 30.12: 5pm 'til 10pm
Tue 31.12: CLOSED
Wed 01.01: CLOSED
Reopening mid-January
---
Plus 82 MiMi
44-48 Sturt Street
Tue 24.12: 5pm 'til 9:30pm
Wed 25.12: 12pm 'til 3pm (bookings essential)
Thu 26.12: 5:30pm 'til 9:30pm
Fri 27.12: 5:30pm 'til 9:30pm
Sat 28.12: 5:30pm 'til 9:30pm
Sun 29.12: 5:30pm 'til 9:30pm
Mon 30.12: CLOSED
Tue 31.12: CLOSED
Wed 01.01: CLOSED
Reopening mid-January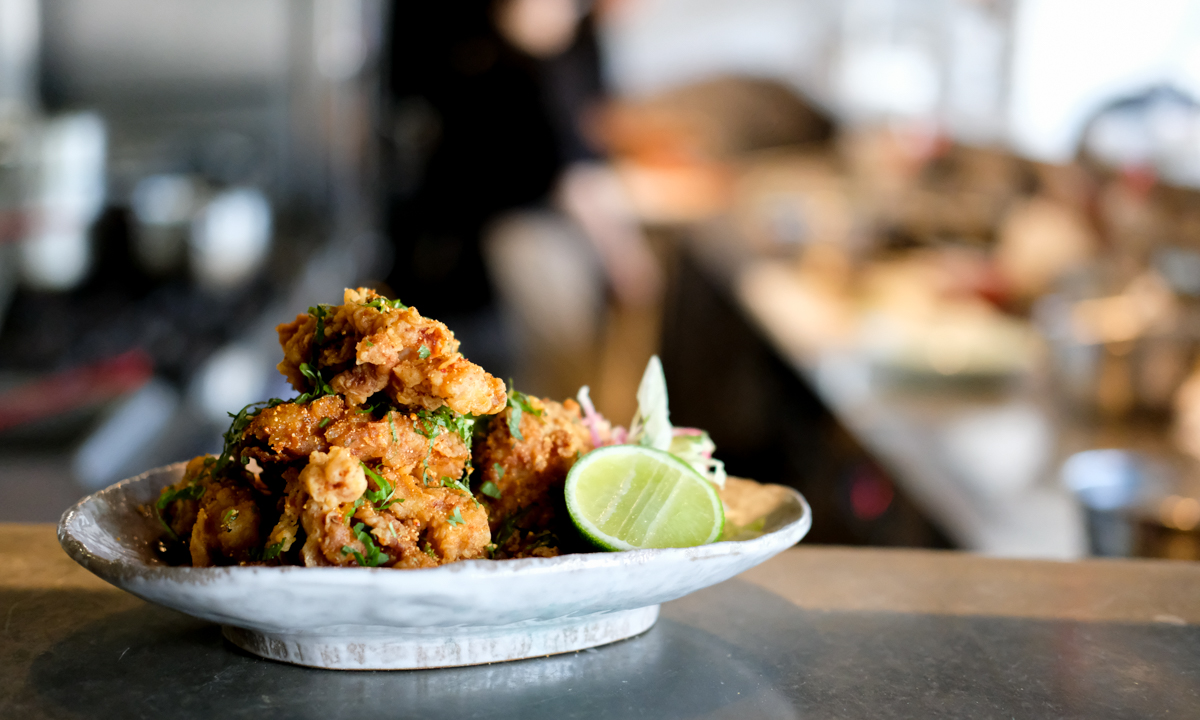 ---
Press*
40 Waymouth Street
Tue 24.12: CLOSED
Wed 25.12: CLOSED
Thu 26.12: CLOSED
Fri 27.12: 12pm 'til 9:30pm
Sat 28.12: 12pm 'til 9:30pm
Sun 29.12: 12pm 'til 9:30pm
Mon 30.12: 12pm 'til 9:30pm
Tue 31.12: CLOSED
Wed 01.01: CLOSED
Reopening 3 January
---
Real Falafel
Stall 2/3 Adelaide Central Market
Tue 24.12: 6am 'til 5:30pm
Wed 25.12: CLOSED
Thu 26.12: CLOSED
Fri 27.12: 7am 'til 9pm
Sat 28.12: 7am 'til 3pm
Sun 29.12: CLOSED
Mon 30.12: CLOSED
Tue 31.12: 7am 'til 5:30pm
Wed 01.01: CLOSED
Regular trading hours resume 2 January
---
Red October
22 Gilbert Place
Tue 24.12: 5pm 'til late
Wed 25.12: CLOSED
Thu 26.12: 5pm 'til late
Fri 27.12: 5pm 'til late
Sat 28.12: 5pm 'til late
Sun 29.12: CLOSED
Mon 30.12: 5pm 'til late
Tue 31.12: 5pm 'til late
Wed 01.01: CLOSED
Reopening 3 January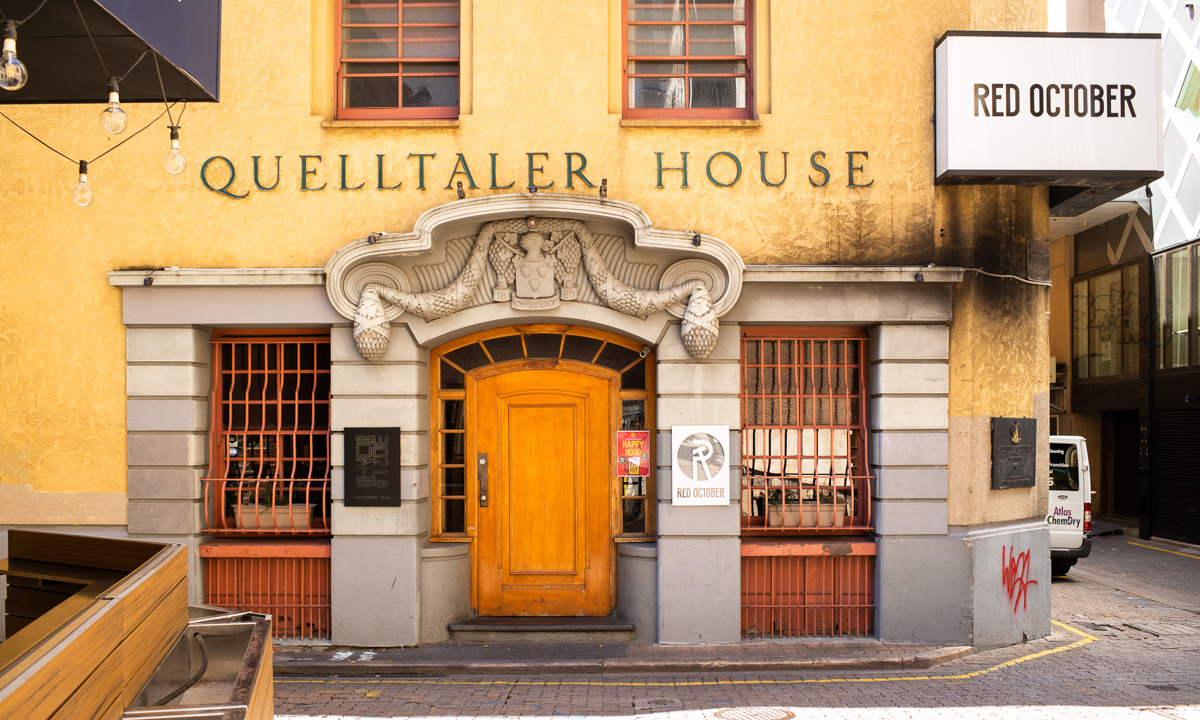 ---
Shibui
Shop 2, 160 Grote Street
Tue 24.12: CLOSED
Wed 25.12: CLOSED
Thu 26.12: CLOSED
Fri 27.12: CLOSED
Sat 28.12: CLOSED
Sun 29.12: CLOSED
Mon 30.12: CLOSED
Tue 31.12: CLOSED
Wed 01.01: CLOSED
Reopening 8 January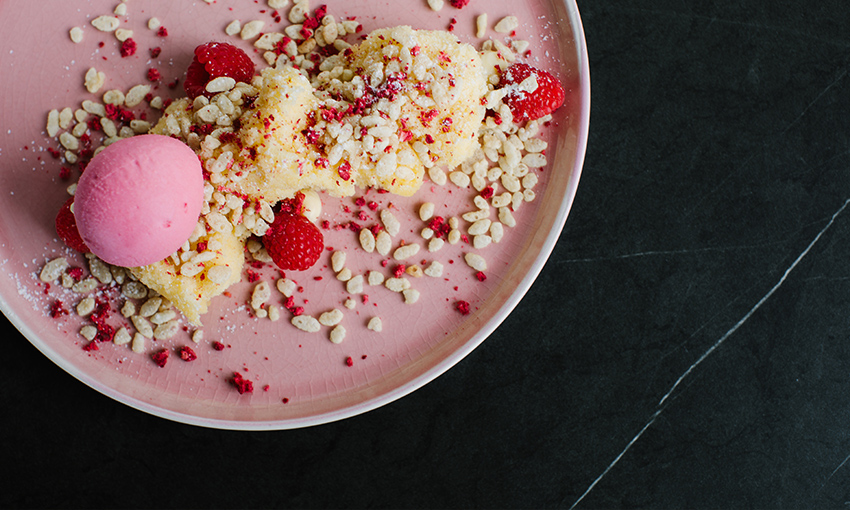 ---
Shōbōsho
17 Leigh Street
Tue 24.12: CLOSED
Wed 25.12: CLOSED
Thu 26.12: CLOSED
Fri 27.12: 11:30am 'til 3pm, 5pm 'til 10pm
Sat 28.12: 11:30am 'til 3pm, 5pm 'til 10pm
Sun 29.12: 11:30am 'til 3pm, 5pm 'til 10pm
Mon 30.12: CLOSED
Tue 31.12: CLOSED
Wed 01.01: CLOSED
Reopening 3 January
---
Sit Lo
30 Bank Street
Tue 24.12: CLOSED
Wed 25.12: CLOSED
Thu 26.12: CLOSED
Fri 27.12: 11am 'til 10pm
Sat 28.12: 5pm 'til 10pm
Sun 29.12: 5pm 'til 10pm
Mon 30.12: 11am 'til 9pm
Tue 31.12: CLOSED
Wed 01.01: CLOSED
Reopening 13 January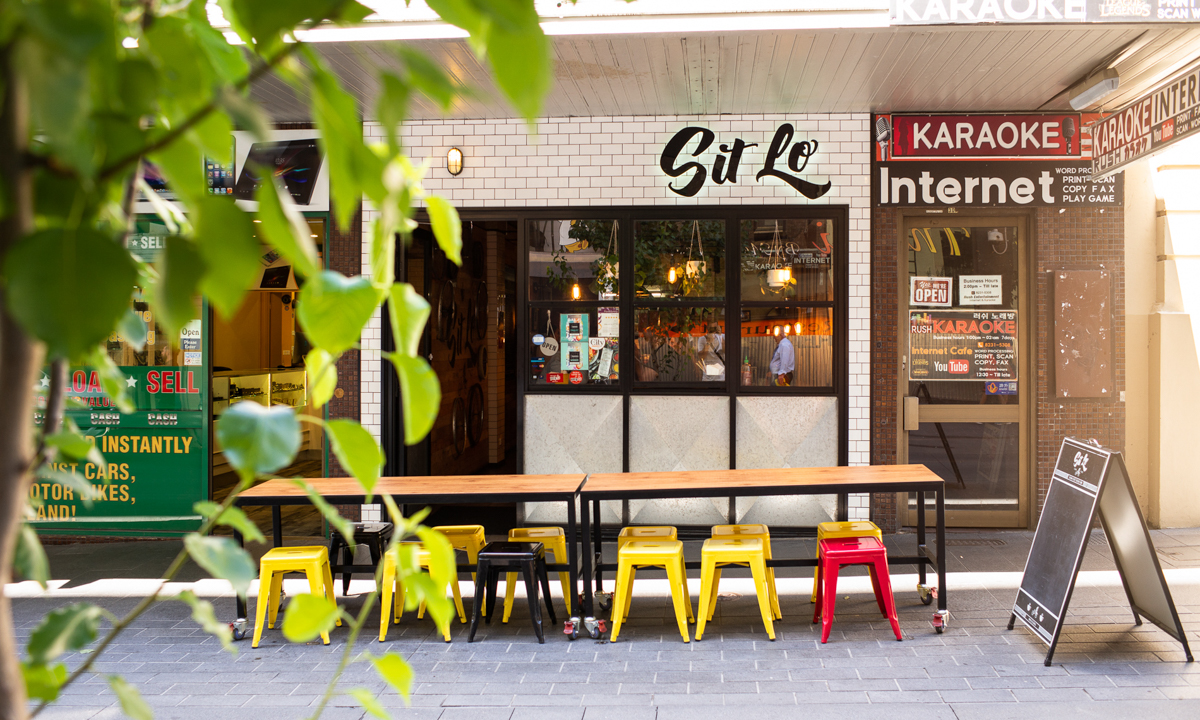 ---
Sparkke at the Whitmore
317 Morphett Street
Tue 24.12: 11am 'til midnight
Wed 25.12: CLOSED
Thu 26.12: 11am 'til midnight
Fri 27.12: 11am 'til 2am
Sat 28.12: 11am 'til 2am
Sun 29.12: 11am 'til midnight
Mon 30.12: 11am 'til midnight
Tue 31.12: 11am 'til 2am
Wed 01.01: 2pm 'til midnight
Regular hours resume 2 January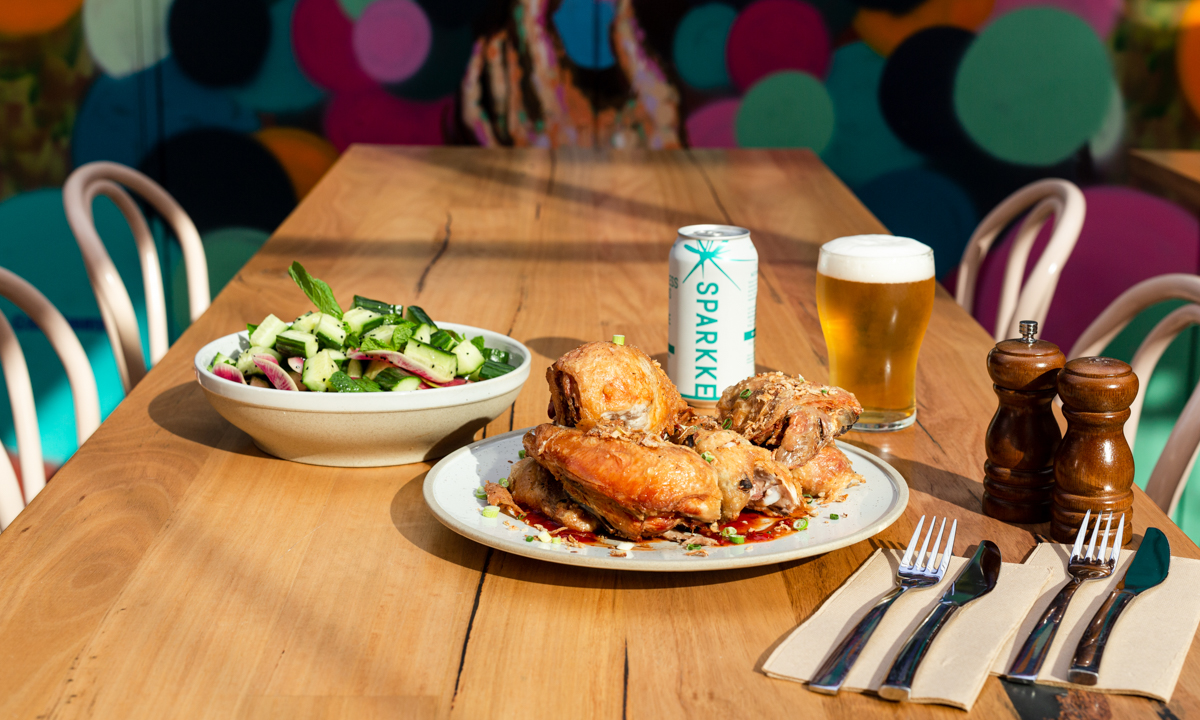 ---
Stem Bar & Restaurant
188 Hindley Street
Tue 24.12: CLOSED
Wed 25.12: CLOSED
Thu 26.12: CLOSED
Fri 27.12: CLOSED
Sat 28.12: CLOSED
Sun 29.12: CLOSED
Mon 30.12: CLOSED
Tue 31.12: CLOSED
Wed 01.01: CLOSED
Reopening 7 January
---
Sunny's Pizza
17 Solomon Street
Tue 24.12: CLOSED
Wed 25.12: CLOSED
Thu 26.12: CLOSED
Fri 27.12: 6pm 'til late
Sat 28.12: 6pm 'til late
Sun 29.12: 6pm 'til late
Mon 30.12: CLOSED
Tue 31.12: CLOSED
Wed 01.01: CLOSED
Reopening 10 January
---
Udaberri
11-13 Leigh Street
Tue 24.12: CLOSED
Wed 25.12: CLOSED
Thu 26.12: CLOSED
Fri 27.12: 11am 'til 2am
Sat 28.12: 11am 'til 2am
Sun 29.12: 6pm 'til 1am
Mon 30.12: 4pm 'til 1am
Tue 31.12: CLOSED
Wed 01.01: CLOSED
Reopening 3 January
---
Uncle
4a/8 Waymouth Street
Tue 24.12: CLOSED
Wed 25.12: CLOSED
Thu 26.12: CLOSED
Fri 27.12: CLOSED
Sat 28.12: CLOSED
Sun 29.12: CLOSED
Mon 30.12: CLOSED
Tue 31.12: CLOSED
Wed 01.01: CLOSED
Reopening 7 January
---
West Oak Hotel
208 Hindley Street
Tue 24.12: CLOSED
Wed 25.12: CLOSED
Thu 26.12: CLOSED
Fri 27.12: CLOSED
Sat 28.12: CLOSED
Sun 29.12: CLOSED
Mon 30.12: CLOSED
Tue 31.12: CLOSED
Wed 01.01: CLOSED
Reopening 9 January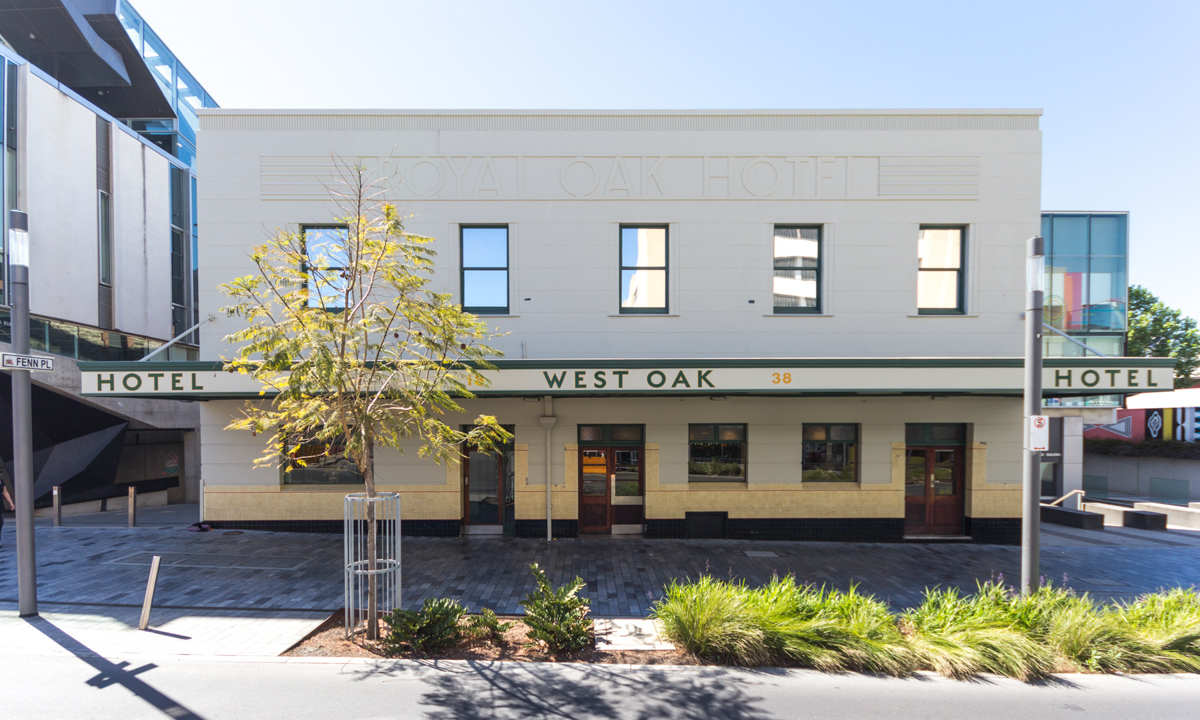 ---
Wing It
89 King William Street
Tue 24.12: CLOSED
Wed 25.12: CLOSED
Thu 26.12: CLOSED
Fri 27.12: 11:30am 'til midnight
Sat 28.12: 12pm 'til midnight
Sun 29.12: 12pm 'til midnight
Mon 30.12: CLOSED
Tue 31.12: CLOSED
Wed 01.01: CLOSED
Reopening 3 January
---