Plate and Cup
Just One Thing… at Kalymnos Pastries
It's worth a trip outside the square mile.
Everything made at Kalymnos Pastries – a little patisserie on Henley Beach Road – is informed by four generations of experience with pastry.
Find Kalymnos Pastries at 3/158 Henley Beach Road, Torrensville. They are open 8am-5.30pm weekdays, and 8.30am-4.30pm on Saturdays.
The lineage started in the late 1800s, when the Great Grandfather of Kalymnos Pastries owner-operator George Diakomichalis travelled from his home on the Greek Island of Kalymnos to Russia, where he worked with a Kalymnian family of pastry chefs.
The Great Grandfather – after more travel and learning – would eventually return to Kalymnos and open his own patisserie, and it's a line of business that has stayed in the family ever since. Descendants have operated patisseries in Kalymnos, the USA, and – of course – in Adelaide, Australia.
George travelled from Adelaide to Kalymnos specifically to learn patisserie skills from his ancestors, and returned to Adelaide to open his business in the late 1990s.
Since then, Kalymnos Pastries has become a regular haunt for those in the West looking to improve their day through the addition of pastry treats.
And while there is a vast array of things in the Kalymnos pastry cabinet that make the five minute drive from the CBD worthwhile, there is (of course) just one thing we insist you do not leave the store without.
It's the finikia – a traditional biscuit that is dipped in a honey and citrus syrup shortly after being baked.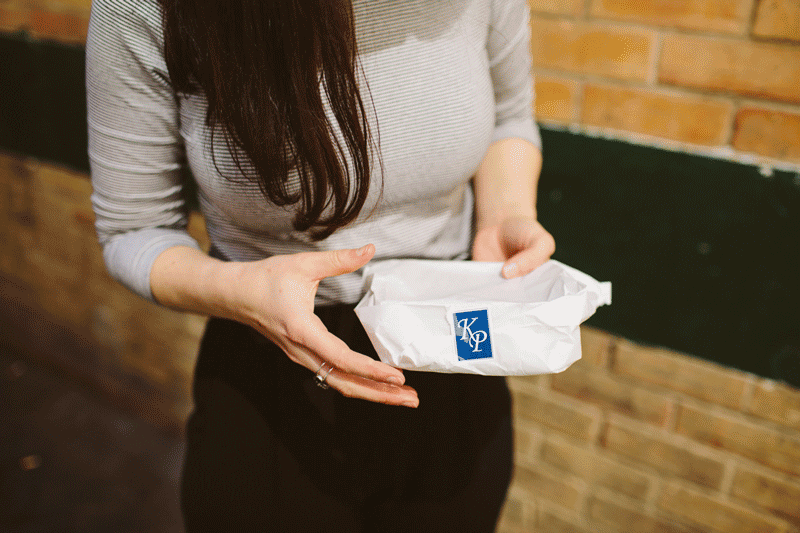 Traditionally (according to Wikipedia) this biscuit is eaten around Christmas-time, and there's a cinnamon-and-clove-driven spice in the flavour profile that seems to go with the festive season.
However, it's the sweetness and texture added by the honey and citrus syrup that separates this biscuit from others. The citrus in the syrup adds a complexity that makes the finikia superior to other pastries that might tend more toward being saccharine, and the syrup also creates a very pleasing softer, slightly chewier texture.
All this combines to make a finikia or two, served alongside a strong coffee, the perfect interlude on any rainy winter's day.