Plate and Cup
Adelaide's most under-rated eatery
The metabolism of Adelaide's food and beverage scene runs high in 2016.
As quickly as new eateries are opened, they're Instagrammed, devoured, and our hungry eyes collectively turn to the bar under construction three doors down.
Order the patatas bravas, and if you dig that house-made tomato chili jam, Comida now sells it by the jar. You're welcome.
Comida has now moved out of the Markets and is located inside Roxie's at 188 Grenfell Street, Adelaide 5000
Having too many options in the city will never be a bad thing, but in order for them to survive, they'll need our sustained attention – and patronage – otherwise we risk having the culinary diversity we've built fade further and further into obscurity.
While considering this thought, CityMag found itself at the most primary-coloured (Moritz-themed?) tapas bar in the Central Market, Comida Catering Co.
We're familiar with their food and we know their philosophy, both of which we've heavily gorged on since being introduced in 2014, but we wonder whether their obvious chops are being given their due in the current hospitality climate.
We pitch to owner Brad Sappenberghs that he's CityMag's pick for most underrated eatery in the CBD and he smiles coyly, thanks us, and politely returns his attention to plating our serving of montadito con boquerones.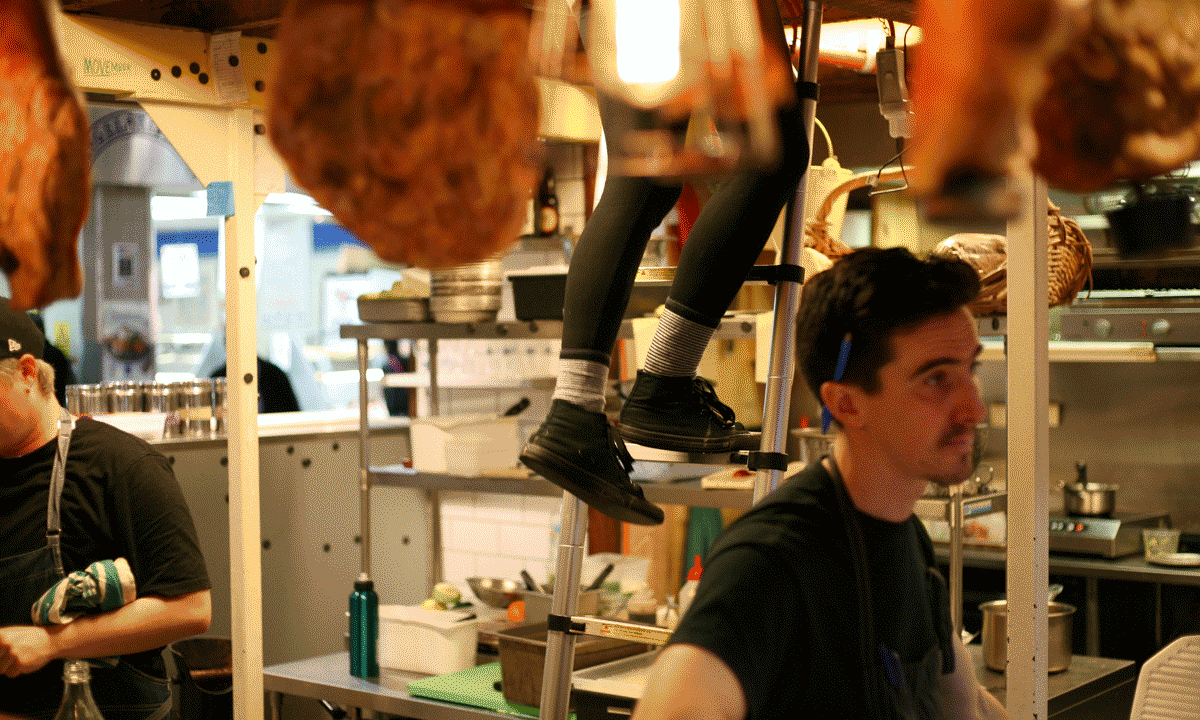 Food is the primary thought at Comida (unsurprisingly, given the restaurant's name), and everything else is a secondary concern. This is never more evident than when we discuss Brad's approach to marketing.
Comida's Central Market frontage is an advertisement of sorts for the catering side of the business – a way to showcase what Comida can do for potential clients – but beyond that, they've not drawn too much attention to themselves.
"We haven't advertised at all yet," Brad says.
"I didn't really want to put the name out there too much in case it was a big flop, I guess. We're doing all right. We offer a good product and it's pretty consistent, so I think we'll try and get it out there a bit more now."
Humility is a clear trait, not only of Brad, but of the dishes he serves. As adventurous as some of the flavours are, everything CityMag is served feels familiar and homely.
This is surely the reason Comida is attracting attention in the industry, having served paella to punters at Sea and Vines and the Beer and Barbecue Festival, and a Vinteloper collaboration coming up.
But with the public's and the media's attention constantly shifting to the New, Brad's still not concerned about how Comida will proceed into the future.
"It doesn't make it too much easier, but there's just as many closings as there are openings, really," Brad says.
"It just means your product's gotta be on point, because if it's not then people aren't going to come are they?"
Let the product speak for itself. It's a philosophy that fits with Brad's nature, and as he looks to expand the business, hopefully it translates into slow-burning staying power, because CityMag is going to need to come back for more of that braised lamb.