Every music scene needs a Dave Deth
August 2, 2021
Fans in the fringes
Culture
Words and pictures: Angela Skujins
At every metal gig, Dave Deth stands in attendance with a tiny camera, recording the show for upload to the World Wide Web.
His presence is crucial to the documentation of Adelaide's metal scene, and of the bands who may or may not go on to make it big.
"Someone's got do it," Dave shouts over the roar of distorted guitar.
It's a Friday night and Jive on Hindley Street is heaving with punters.
Dave Deth is Adelaide's unofficial metal music historian, and tonight he's sporting a ratty black Mournful Congregation t-shirt and a grey goatee.
Most weekends, Dave can be found in the heart of an Adelaide band room, like Enigma or the Metro, wearing this uniform and with a tiny camera in hand.
Tonight at Jive, he's filming local rock luminaries Kitchen Witch, but he says he doesn't limit himself to only taping successful ensembles.
Visit Dave's YouTube account, registered under the username Louie the Fly (a reference to the TV commercial character Dave says he bears a striking resemblance to), and you'll find hours of recorded live music, stretching back to 2013.
The documented bands range from one-gig-wonders performing to almost empty venues to local staples pumping out dirges to a swarming, sweaty mass.
Dave films these gigs, he says, because if it wasn't for him, there would be no artefacts of these lesser-known acts.
Once the gig is over, it would be as if they'd never performed.
"Sometimes my recordings are the only things that exist," he says.
"There are some bands around for a long time, such as Space Bong, but there's other ones that are just a flash or might change their name after one show.
"I just want all these people to be able to see themselves, and I think it's something to remember."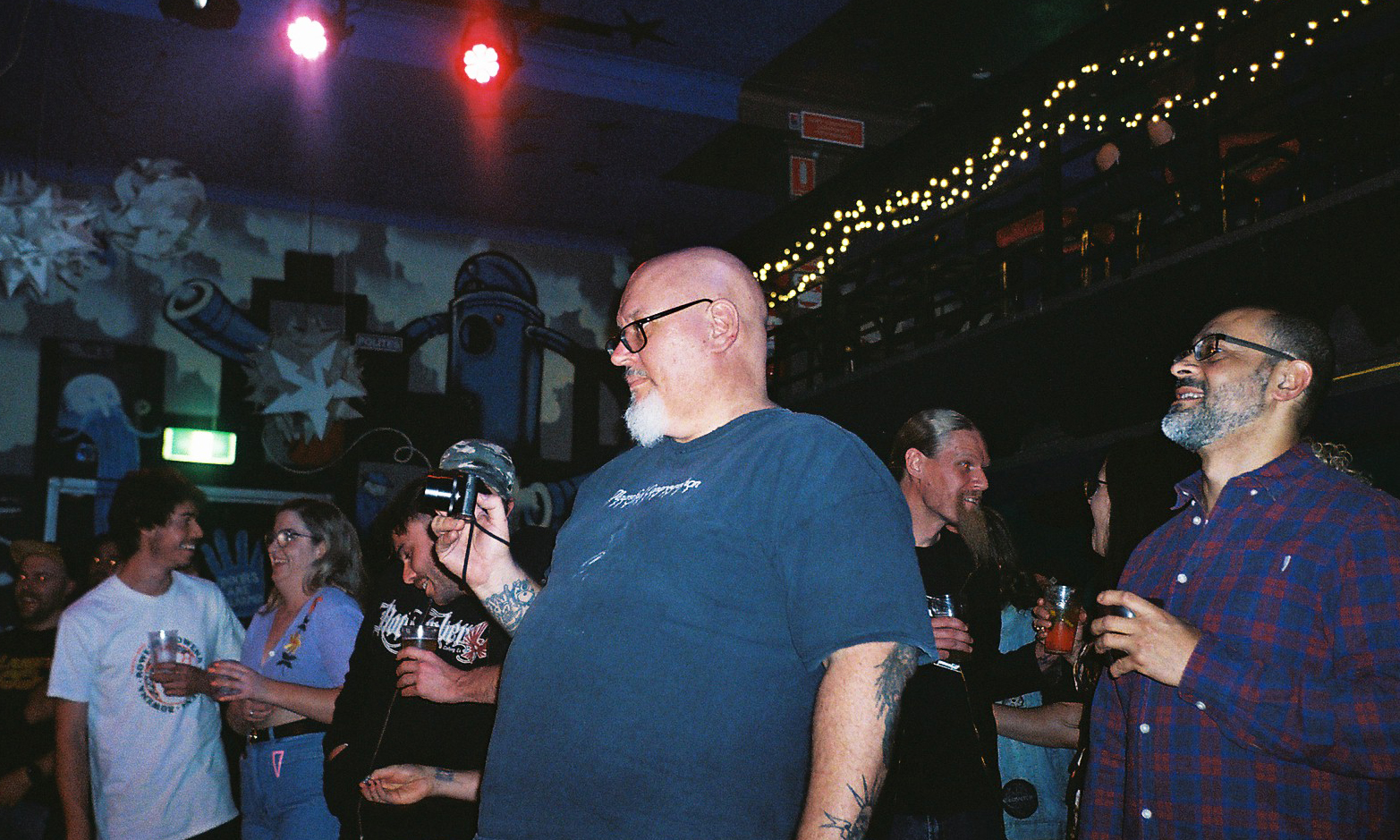 Metal music generally doesn't get a lot of airtime.
The genre is often left off commercial radio playlists, or relegated to a dedicated late-night hour, and it's broadly absent from critics' end-of-year lists.
The community is reflected in magazines and zines – such as Kerrang! or Metal Forces Magazine – that are hellbent on documenting the often sidelined artistic movement.
Dive deep into local scenes and you'll find avid fans, like Dave, who are so embedded in the community they feel compelled to become its historical record keeper.
The online pseudo-publications these disciples create trace the characters and history of their native metal eco-system.
As a long-time documenter, Dave has some tips for first-timers wanting to effectively record a show.
"Wear earplugs," he says, and don't drink beer while shooting.
Also, stand as close as you can to the stage without getting sound from the foldbacks.
But most importantly, don't get in anyone's way.
"I don't get in the way of the people having fun," he says.
"That's why I will get over to the side, never in the middle."
Dave's efforts don't go unnoticed by his subjects.
Daniel Moyle from black death metal three-piece Charnel Altar tells CityMag Dave is an important figure in Adelaide's heavy music scene, and he's been a punter at every one of his band's shows over the past 10 years.
"And he's filmed a lot of them," Dan adds.
"The time he has put into filming bands and publishing it on YouTube, for absolutely no personal gain, has been invaluable for young bands to use for their own promotion and development.
"He also happily forks out for tickets and buys almost every physical release put out by an Adelaide band.
"Without Dave, the Adelaide metal landscape would be a significantly quieter and less established musical scene."
Stefan Jonasson, one half of black metal band Endless Loss, agrees Dave is an important figure because there's no one else recording and promoting these moments so enthusiastically.
"He's built a strong archive over the years, and has filmed some of my most memorable moments both on and off the stage – including my band's first show and the first time I played with Tombsealer," he says.
"His videos have also been a valuable resource for reviewing things in our own shows, of what has or hasn't worked, as well as for booking shows by being able to check out bands which we may not have seen live and who don't have any available recordings."
It's been almost a decade since Dave first started recording shows, and in that time he's evolved from a passive consumer to a documenter and eventually an active creator in the scene.
In order to move out from behind the camera, Dave first had to overcome self-consciousness and a tussle with mental illness.
"The first band I heard that was unusual and who my parents told me not to listen to was the Sex Pistols back in '79," Dave says.
"I was rebellious. I liked it.
"Then in grade eight, I hung out with these guys and one of them had an older brother and he had Black Sabbath's Heaven and Hell album, and another guy had Rainbow Rising and all the stuff by Ronnie James Dio. That's how I got into metal."
Dave was always a fan of the musical sub-genre, but first got his first taste of the local metal scene and gigging at 21.
A bouncer working at what is now a metal institution, Enigma Bar, invited him to a local staple, the Queen's Arms, to see "totally underground" bands that, despite his interest in the scene, were unknown to him.
Dave recalls being immediately enthralled.
From that initial gig, he attended shows religiously, buying local releases and merchandise and embedding himself more and more into the clique.
But Dave always felt an itch to be on stage and produce the music he loved.
Something, however, always got in the way.
At 22, he decided to buy a bass guitar and teach himself how to play, but he had trouble fully committing to the instrument in the way he wanted.
"I was too nervous and was worried about what people thought of me," he says.
"I didn't want to get a teacher. Eventually, I started university and put it away."
He moved to Canberra and completed a PhD in political philosophy. The bass guitar was left behind in Adelaide.
Dave then got married, moved to the United States, and sold the instrument to settle a debt.
A couple of decades later, after he'd returned to Adelaide, Dave suffered a mental breakdown.
He says he went "completely inwards" and "wasn't doing anything or getting out of the house."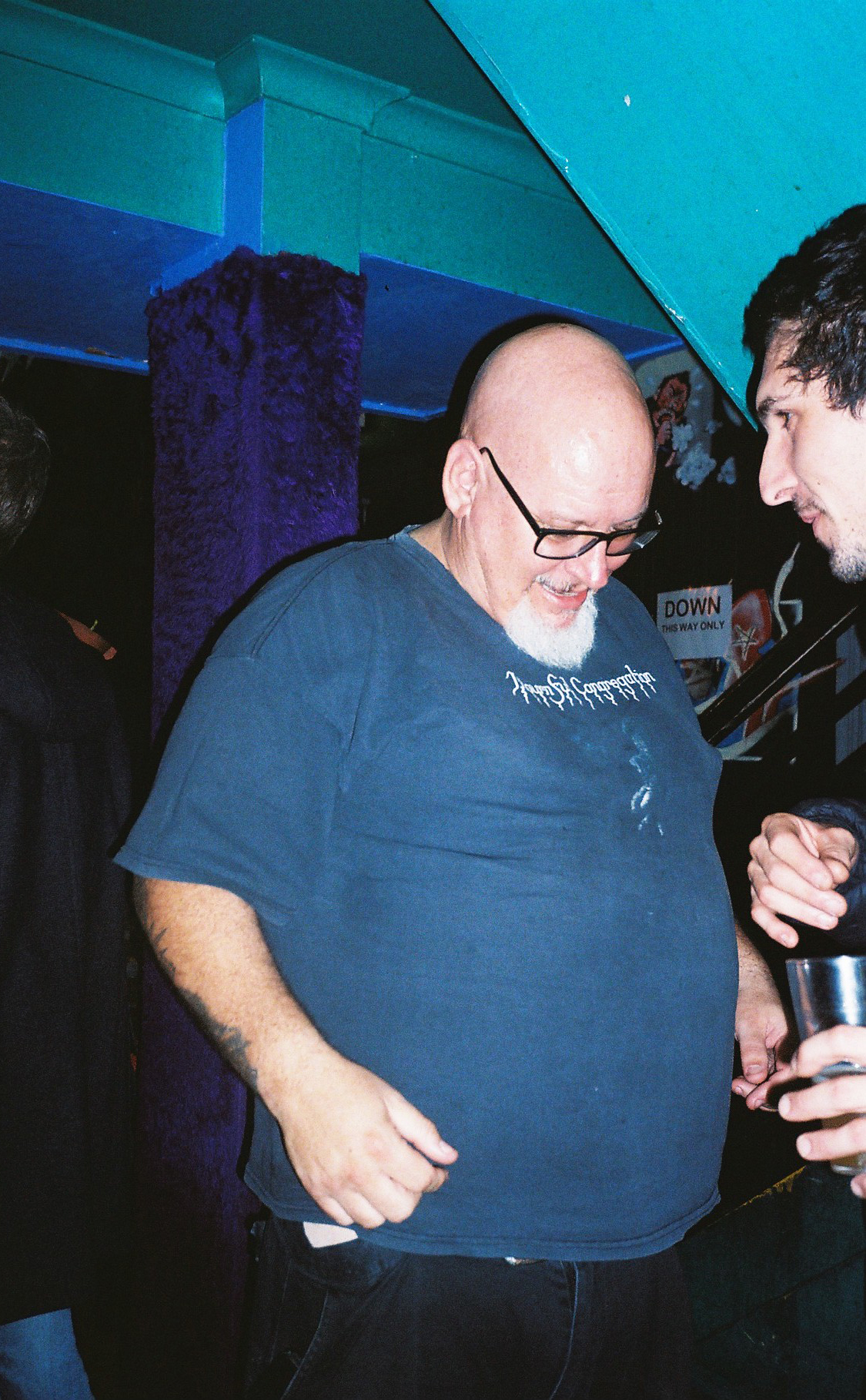 It was around this time he picked up the video camera.
"Even though I wasn't going out, I was still going to metal shows, and filming was my one thing," he says.
"That's when I really started doing it.
"I just wanted to connect more to the music."
Around this time, Dave went to a mental health professional. He was diagnosed with depression and anxiety, and was encouraged to actualise his dreams and learn how to play the guitar.
Dave liked the idea of lessons, and ended up developing tendinitis from performing Black Sabbath's 'Sweet Leaf' over and over again.
Although he took a break, he picked up the guitar one final time and he stuck to it. His confidence grew with it.
At 46, more than two decades after buying an instrument, Dave achieved his long-held dream of joining a band, playing for a punk outfit called Terania.
Dave eventually left Terania, and in 2015 started a sludgier doom four-piece called Sloven. All the while, he's continued to film the metal scene, which he now inhabits as a star of.
But he doesn't see himself giving up his responsibilities as documentarian any time soon.
"It was something I continued to do because I felt it was my job, and I was a huge advocate of the music community," he says.
As an active member of the scene, we ask Dave if he's ready to pass the duties to someone else. He's hesitant.
"I would welcome a protege. But I wouldn't give them my camera," Dave laughs.