November 24, 2016
Culture
Coming Soon
Spirit Fest presents… the last of the Café Series
Bringing some of the country's best musicians to an intimate space in Adelaide.
The final instalment of The Spirit Festival Present Café Series takes place this Saturday, November 26 from 6pm-10.30pm at The Tandanya Art Cafe. The full line-up is Vonda Last, Alice Skye, Emily Wurramara, Benny Walker, Gail Page  and Corey Theatre.
Entry is free.
The line-up for the final show in The Spirit Festival Presents Café Series comes as close as conceivably possible to representing the depth of Australia's music scene in one single evening.
Among the established and respected musical names like Vonda Last and Corey Theatre, the six-artist strong line-up also features some of the country's most hyped emerging talent.
Benny Walker has just been named Best Aboriginal Act by The Age, and his latest single – Save – is spinning on high rotation across a range of stations, having taken out the top spot on the Australian Music Radio Airplay Project over consecutive weeks.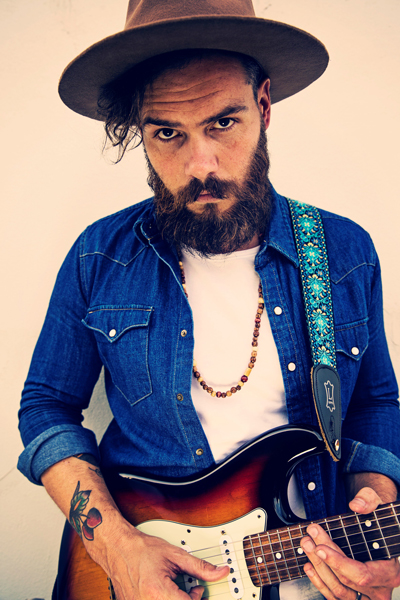 Save, and his previous single Oh No You Don't, represent a significant evolution in Benny's sound, which has gone from heavily folk-influenced to more soulful and R&B-driven. It's this continuous pursuit of growth that makes him such a compelling artist.
"That's by design – I've never wanted to make the same record twice," he says. "I've never been able to sit still with anything I've done.
"Even now I'll spend time in my little home studio messing around with things like hip hop that will definitely never see the light of day. But I can move forward with my songwriting because of all the things I've tried."
The intimate, acoustic setting of the Café Series, which takes place in Tandanya's Art Café, is particularly well suited to Benny's early work – much of which is entirely played on acoustic guitar. But Benny says the lush layers of his more recent releases adapt well to solo performance as well.
"When I play acoustic it's a whole different beast," he says. "It strips it back to when I first write the songs and the feeling that was in the room then."
Benny's soul-infused set on Saturday will follow-on from that of another emerging talent, Emily Wurramara.
Emily's music has a simple, country-inspired sound that belies the deep thought that has gone into the crafting of her latest work.
"I've just started some writing for my next EP and I've gotten a bit political with the issues that are facing Indigenous people – suicide rates, incarceration- it's all very close to my heart," she says. "And I'm a very grounded woman so these messages that I'm trying to bring out are just the truth."
Far from being didactic though, Emily's music is as much infused with emotion and a relatable sensibility as it is with intellectual reflections.
"The really cool thing about it is you get to use all these different instruments to give out feelings and you can change emotions within a song," says Emily.
"You can sing about politics and there's messages within messages within messages when it comes to music. But with the instrumentation and the arrangement – you know – you give out the vibe. It's not only just the lyricism, it's also the instrumentation that helps you say what you want to say."
The full line-up for Saturday also features Gail Page and Alice Skye, and the free show begins at 6pm.