Meet South Australia's 40 Under 40 of 2023
Commerce
Finalist pictures: Samuel Graves
Event pictures: Frankie the Creative
—
This article first appeared in CityMag's winter print edition.
The state's latest crop of young leaders was awarded last week at the Adelaide Oval and they were treated to inspiring words from the 2023 Australian of the Year Taryn Brumfitt.
The South Australian, famous for spreading her positive body image message across the world, told of the entrepreneurial work it took to finally go 'viral'.
Taryn told the packed room of 375 leaders, including Premier Peter Malinauskas, that to get an enterprise up and running "sometimes you have to knock really hard on doors" and just keep going.
"We turn away sometimes just a little bit too soon. We've got to persist," she said. "One of my life's mottos is 'polite persistence wears down resistance'. We've just got to keep going."
But Taryn tempered this advice with a call to change how business has traditionally been done by working until "nothing is left in the tank".
"I know the hustle and the push and the grind and the harder and the faster. I know that really well and it's taken me a decade to get to this point where people are finally listening and I'm having to knock a little less loud," she said.
"But now there is the opportunity to take that fierceness that we apply so naturally in business, because that's the way that business has always been done, and maybe get a little bit curious about the ease, and the flow, and the grace, and applying some of that.
"When I look at mental health in this country, I sometimes wonder whether we've held up the grind, the push, the hustle, as what it looks like to be successful. I actually think it's a balance of both."
Read on to see how each of the newest members of the 40 Under 40 has achieved their success… with a lot of grind and much grace.
First Among Equals
Alisa Fraser
Co-founder & CEO of al.ive body
Alisa started her career as a police officer before becoming a household name with twin sister, Lysandra, after winning reality series The Block in 2013. 
"This experience provided us with the opportunity to transition into an interior design career," Alisa says.
"I believe that one path leads to another, and the al.ive body journey began while we were styling our project in Albert Park, Victoria in 2018. 
"I realised there was an opportunity to create a new kind of body-care product that was design-led, aesthetically pleasing, and environmentally conscious."
Three years after launch, al.ive body has more than 50 product lines, a growing list of 750 stockists and is tracking to turn over $15 million in FY23. Alisa says 40 per cent of the business's sales are via wholesale trade, while 60 per cent come through e-commerce. The company has 18 staff, all of whom work from offices in Somerton Park.
Alisa credits al.ive's success to her team's understanding of its consumers and meeting their needs. They've built these relationships online. The brand has 92,100 followers, 130,000 email subscribers and 95,000 e-commerce customer profiles.
"Our customers are one of our most valuable assets, and we are fortunate to have fostered a very supportive base who believe in our brand," Alisa says.
One of al.ive's key targets going forward is to achieve 65 per cent growth in the next financial year, which may come from a planned international expansion.
Environmental consciousness is also woven "into the fabric of the brand," Alisa says.
"We were very proud to contribute to a local planting project in Cape Jervis, where we planted 3000 Drooping Sheoak trees to provide a habitat for the Black Glossy Cockatoo."
Discovery Award
Angela Alder-Price
Orthopaedic Surgeon at Orthopaedics SA
Angela is breaking down gender stereotypes and barriers as one of the few female upper limb surgeons in South Australia, and she hopes to be the role model she never had.
As a researcher and honorary clinical senior lecturer at the University of Adelaide, Angela spends a lot of time voluntarily teaching orthopaedics to medical students, GPs and physiotherapists, as well as teaching at the uni.
She mentors female students and junior doctors with the hope that they won't have to experience the isolation she felt coming up as a female doctor.
One rule you live your life by?
Just ask. The worst they can say is no.
Emerging Industries Award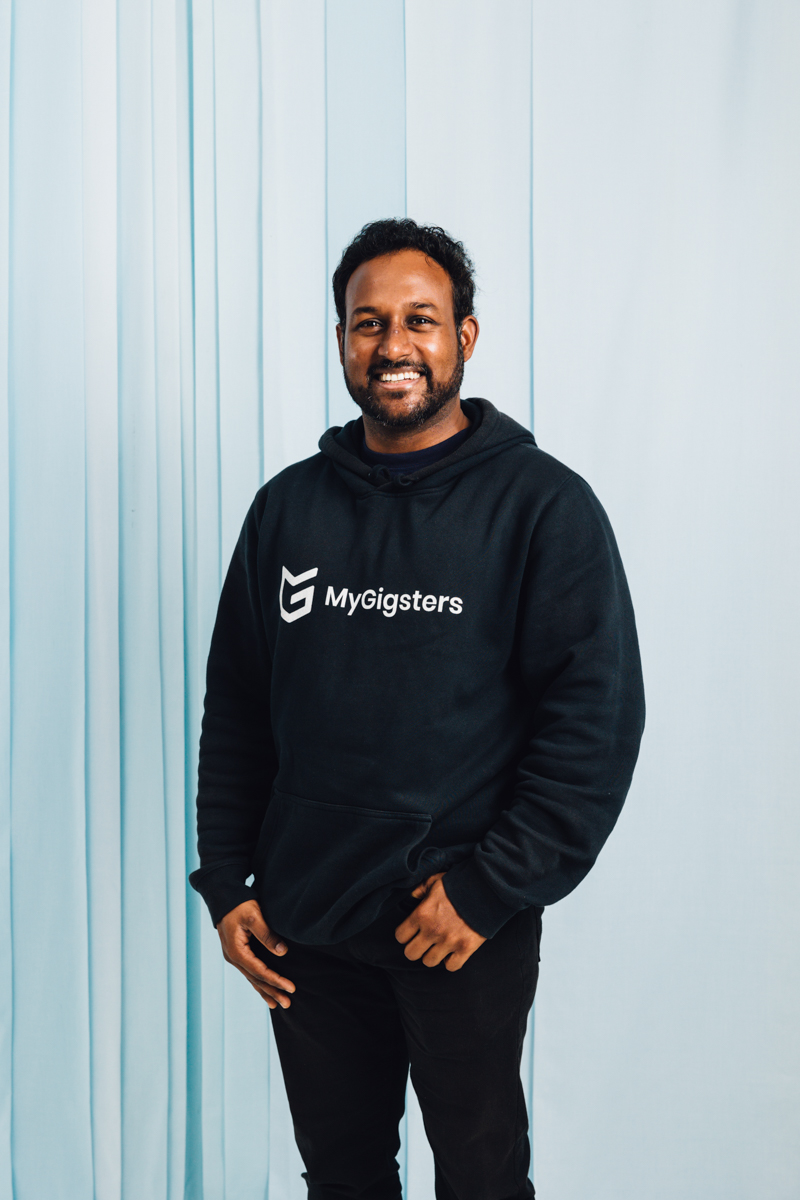 Benjemen Elengovan
CEO & Founder of MyGigster
Arriving in Australia in 2015 as an international student, Benjemen turned to gig work. He noticed gig workers like himself struggled to keep track of their roster and finances across multiple platforms and businesses, and decided he could help.
From this realisation, Benjemen created MyGigsters – an AI-powered financial services app that tracks earnings and expenditures for small business owners and gig workers.
He secured a Startup and Small Business Visa to remain in Australia and two government grants to bring about his vision of "the world's largest, safest, most financially secure gig workers community".
Best piece of advice you've been given?
Be hard on things, but soft on people
Entrepreneurial Award
Connor O'Rourke
Co-founder & Director of Nuago
As a young boy, Connor developed a passion for technology as he watched his father work in Silicon Valley.
From age nine, Connor worked in the family business and built PCs in the school holidays. At 36, he has since partnered with his brother to turn his love of technology into IT solutions business Nuago.
The company has grown from a startup funded by the re-financing of Connor's home to a business with 60 staff and a projected $23 million revenue for this financial year.
Favourite podcast?
Creating Synergy with Daniel Franco by SynergyIQ, The Diary of a CEO with Steven Bartlett.
Game Changer Award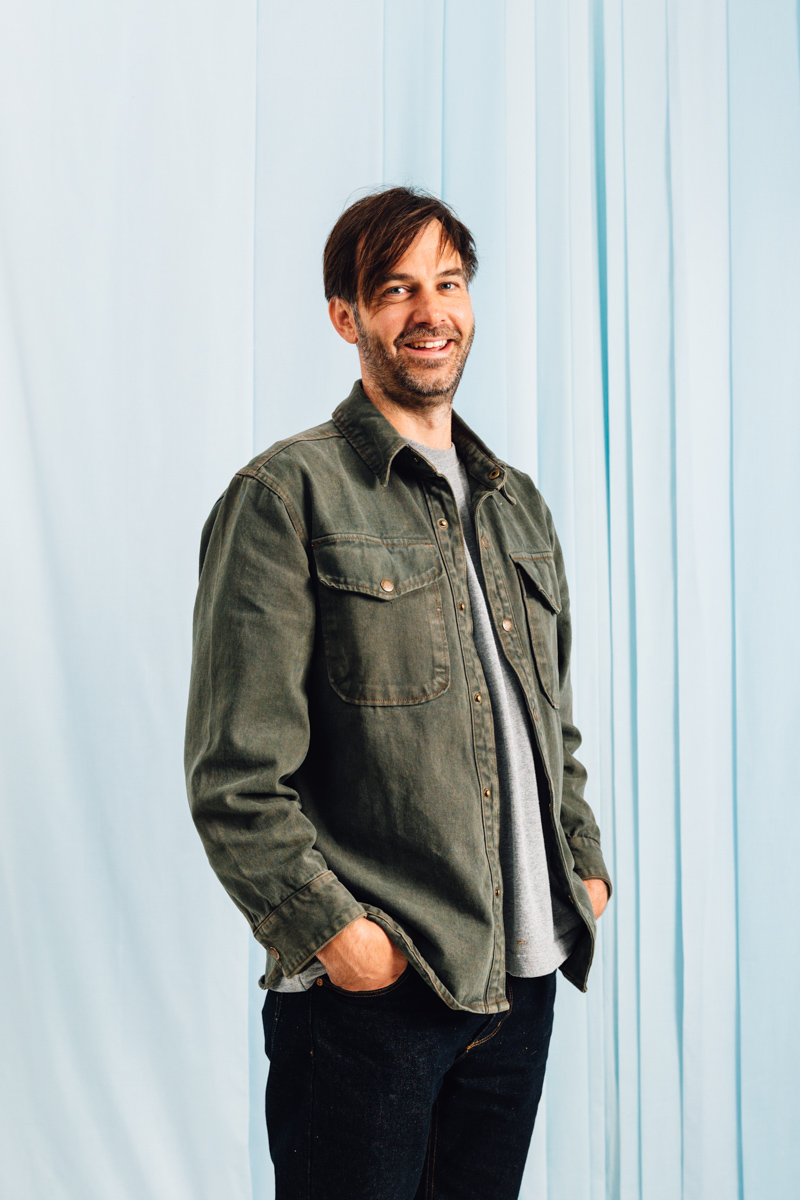 Craig Lock
Co-owner & Director of Five Four Entertainment & Plus One Co.
Risking bankruptcy and escaping COVID closure, Craig Lock is no stranger to going all-in.
The risks were worth it though. Craig and long-term business partner Ross Osmon's businesses Five Four Entertainment and Plus One Co. have grown to manage and co-own some of South Australia's favourite music and entertainment venues and festivals, such as Lion Arts Factory, Spin Off and Hindley Street Music Hall.
Acknowledging how difficult it is to break into the Australian music industry, Craig offers advice to industry members and artists from his experience as an entrepreneur.
Favourite pastime that isn't related to your work?
Surfing.
Creative Thinker Award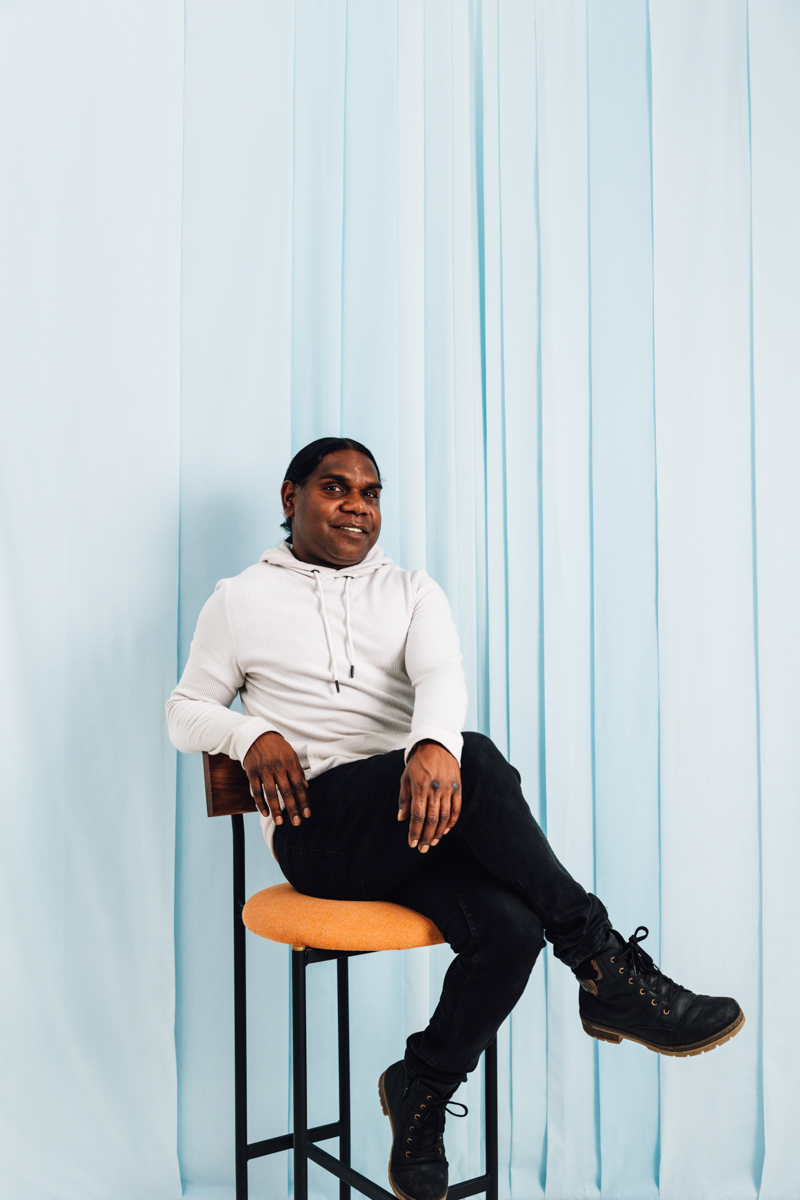 Derik Lynch
Artist
Originating from Aputula Finke, Northern Territory, Anangu Yankunytjatjara man Derik Lynch has lived in Adelaide for the last 20 years as a performer, visual artist, health practitioner, interpreter and educator.
His short documentary film Marungka Tjalatjunu (Dipped in Black) follows his journey from country to city life as a queer, Indigenous artist.
Derik collaborated with director Matthew Thorne on the film and describes the experience as "reconciliation in action".
Dipped in Black received the Silver Bear Jury Prize (Short Film) and the Teddy Award for Best Short Film at the Berlin International Film Festival.
Three books that changed your life?
Edward the Emu (as a child); Secret River by Kate Grenville, adapted for the stage by Andrew Bovell; and Follow the Rabbit Proof Fence by Nugi Garimara.
Inspiring Female Leader Award
Elena Kirschbaum
Co-director of Gluttony
As co-director of $10 million Adelaide Fringe venue hub Gluttony, Elena manages multiple events throughout the year, including Lucky Dumpling Market, Light Up NYE and Base Camp.
Elena began her event management career in Canberra in 2005, and in 2011 joined then-emerging venue hub Gluttony.
By 2013, she was a co-director working in partnership with founder Daniel Michael to present Gluttony in Rymill Park.
In 2021 and 2022, Gluttony venue The Lark featured all women or non-binary identifying artists, offering them reduced fees to recognise their disproportionate disadvantage in the industry post-pandemic.
Best piece of advice you've been given?
If you don't pick a day to relax your body will pick it for you. I'm not always great at following it though.
New State of Mind Award
Ella Walker
Founder & Director of Etikette Candles
Six years ago, Ella was making candles by hand in her laundry. Today, she runs Etikette, a female-owned business in the Adelaide Hills that is set to grow by 40 per cent this year.
Ella was inspired by the power of scents and memories as she set out to create fragrances that represent some of her favourite places in South Australia, such as Middleton and Penneshaw.
Etikette manufactures more than 120,000 products a year and brought in $2.2 million in the last 12 months.
The business is also gearing up to launch internationally.
Adelaide's best kept secret?
HARK! coffee roasters in Malvern, and a Saturday morning loaf fresh out of the oven at Brid Piccadilly.
Social Impact Award
Jed Durdin
Co-founder & Co-CEO of Circular Energy Group
Born and raised in country South Australia, Jed helps businesses, governments and communities around the world transition to sustainable energy.
"I'm determined to do everything I can to make sure our children and future generations aren't the victims of inheriting a climate change problem and they have the same wonderful opportunity to grow up in our great state of South Australia," he says.
Jed sees a lot of potential for Australia to become a global leader in sustainable, clean energy, and wants to be a part of that next step.
Inspiring Future Leader Award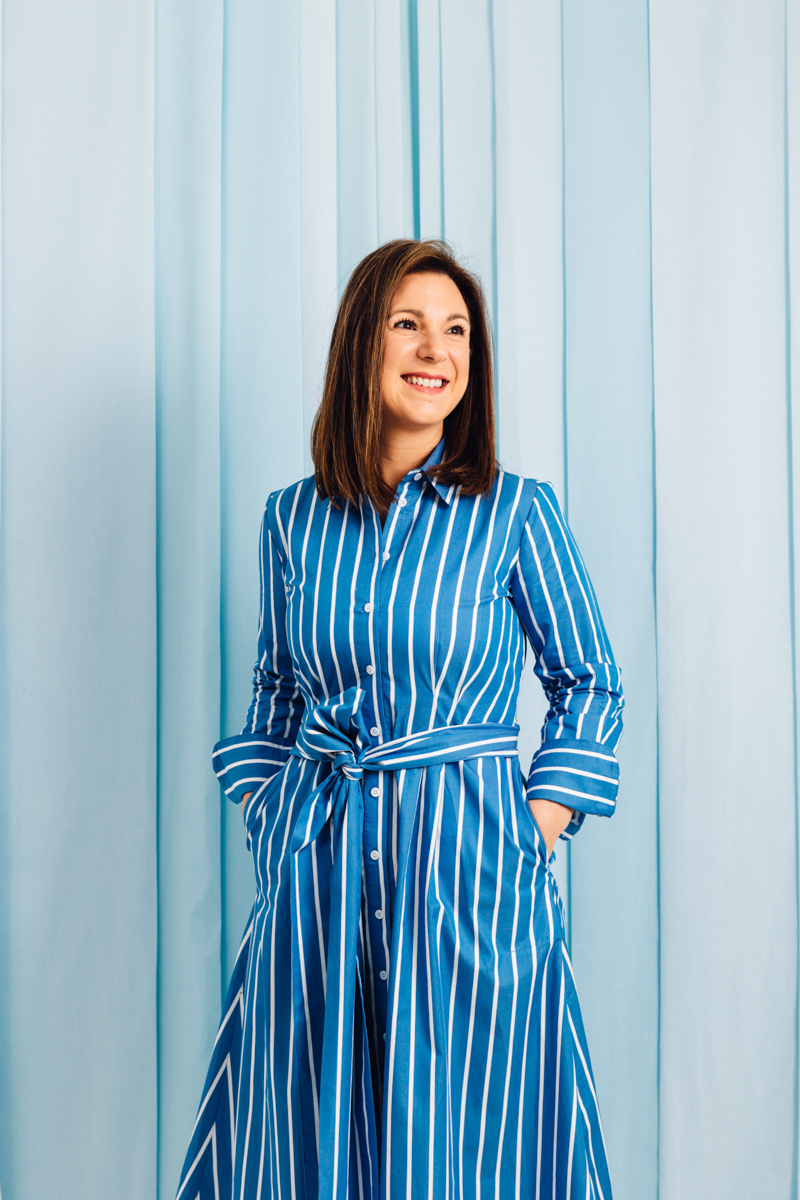 Kristina Scutella
Co-founder, Director & Operations Manager of mumamoo
Kristina is one of four female working directors at South Australia's first infant formula company, mumamoo.
Launched in 2021, the business has grown from an exclusively South Australian customer base to being sold nationally at more than 700 stockists, achieving more than $1.7 million in revenue over the last 12 months.
Kristina pivoted from a career in human resources, and an important part of her work now is supporting organisations that acknowledge and provide care for women managing perinatal mental health issues and the stigma many women feel regarding formula feeding.
What Adelaide restaurant do you know you're guaranteed a good time in?
Fishbank or Osteria Oggi.
Sustainable Business Leader Award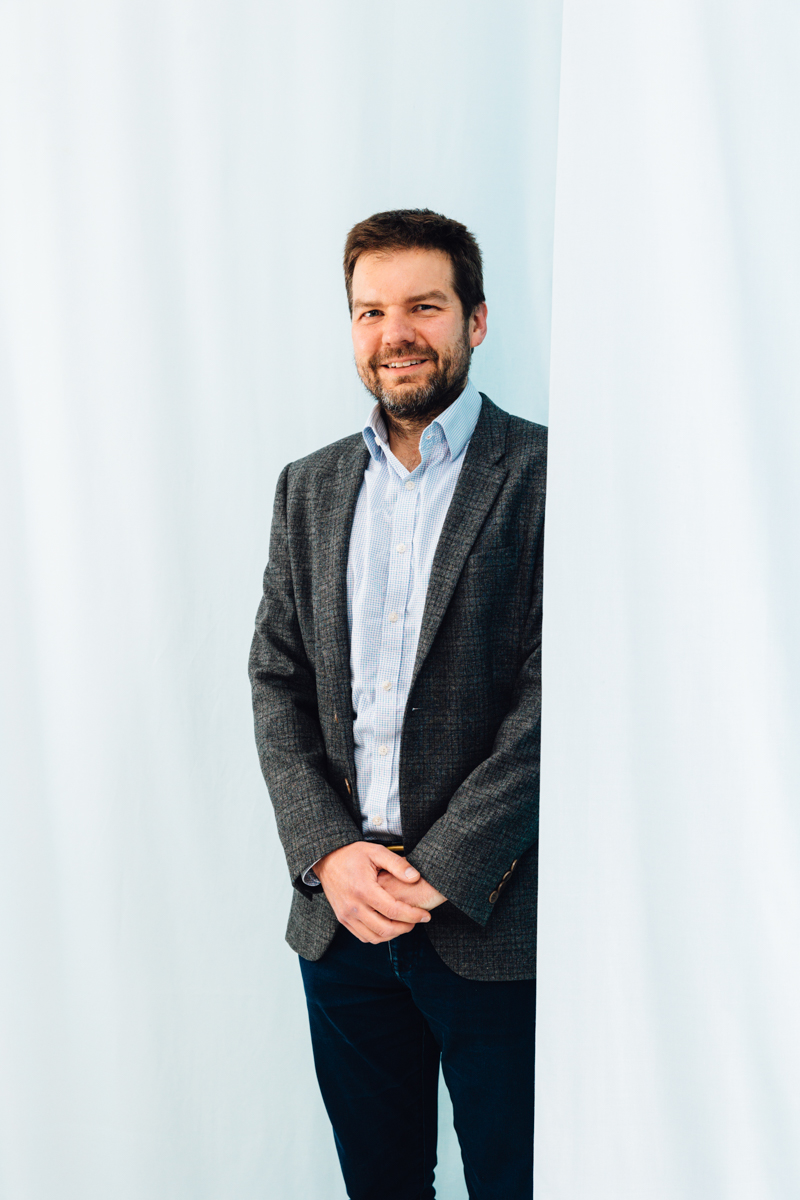 Stephen Lee
Director of the University of Adelaide's SA Drought Resilience Adoption and Innovation Hub
With a passion for sustainable regional agriculture and regional communities, Stephen works across South Australia's regions with a team of 15 at the University of Adelaide's SA Drought Resilience Adoption and Innovation Hub to help farmers develop resilience to drought and climate change.
Working with more than 60 partners, the hub develops projects to improve farming resilience and productivity whilst creating connections and sharing opportunities across South Australia's regional communities.
"Under my leadership, the SA Hub is committed to empowering the next generation of regional leaders," Stephen says.
Adelaide's best kept secret?
Botanic gardens – they are just superb.
Rural & Regional Award
Tom Glazbrook
Managing Director of Mine Tech Engineering
In 2014, Tom had the recipe for a new business.
He collected together two boilermakers and his business partner, Matt Glasser, in an empty Roxby Downs shed to create engineering, fabrication and construction company Mine Tech Engineering.
"I am a born and bred SA countryman who has a passion for what I do and for helping my state," Tom says.
Mine Tech has grown to more than 250 staff, with close to $70 million revenue in the last 12 months.
The business has recently expanded to metropolitan Adelaide with a facility in Edinburgh.
What album or musician have you consistently listened to the longest?
Eminem. I love the hip hop and old school rap (not the new junk haha).
The 2023 40 Under 40
Adam Marley
Co-founder & Owner of Intersection Traders
Adam is a former barista who co-founded a coffee processing station in rural Uganda that exports raw coffee to Australia for specialty coffee roasters to use.
Since starting the company, Adam has entered business with two wholesale café customers and has started his own café, which employs five staff.
Favourite winery of the last 12 months?
State of Nature. Vasily is a close friend of mine and it is inspiring to see him give up his safe career path to focus instead on his passion (which you can taste in his wines).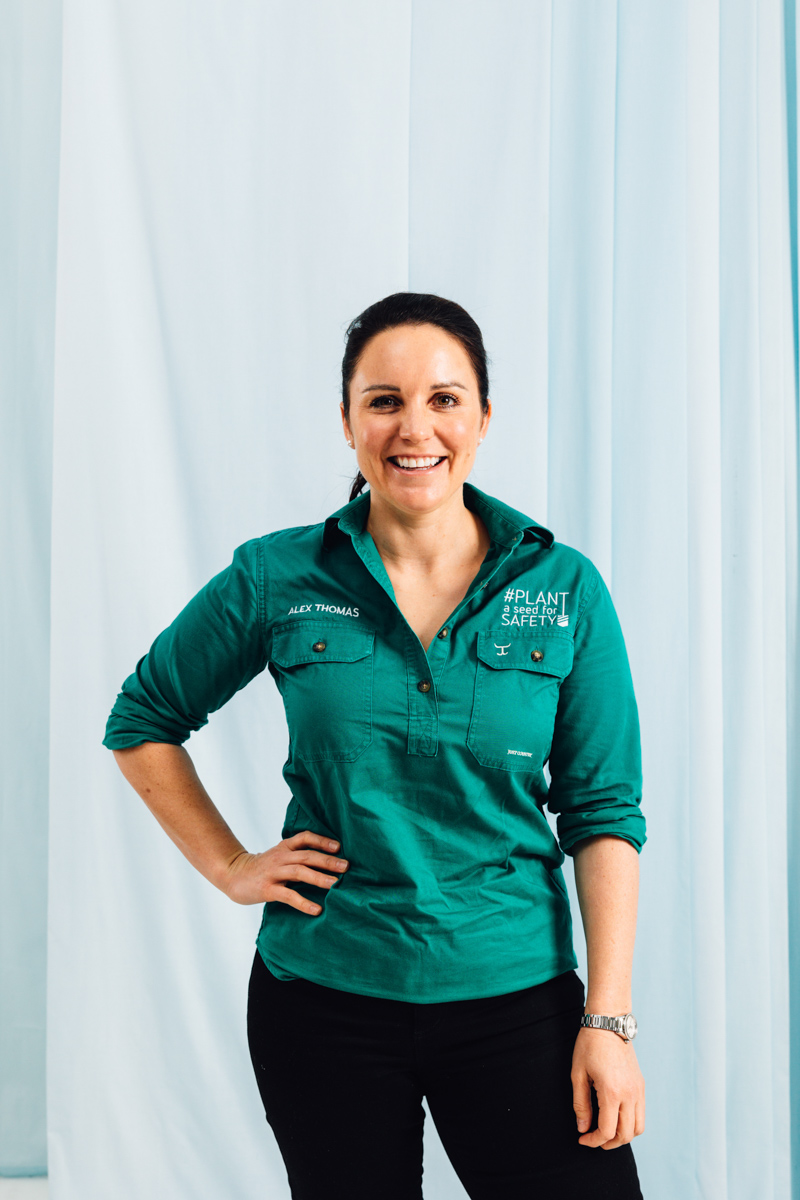 Alexandra Thomas
Director, Principal & Founder of #plantaseedforsafety
Alex is a diehard advocate for the health, safety and wellbeing of those in rural communities.
Her company is a rural social-change initiative that delivers "fun, meaningful, community-led activities that put health, safety and wellbeing front of mind, and bring people home to their loved ones," she says.
Favourite pastime that isn't related to your work?
At the risk of sounding generic – music, music and music. I'm a violinist, vocalist and struggling guitarist, and I think music is one of the greatest expressions of the soul.
Ashlee Kalantarian
Director of A'el Este
Ashlee started luxury accessories brand A'el Este (pronounced ay-el, es-tay) eight years ago in a small garage in Mount Gambier.
She's collaborated with companies in the United States and started an independent wholesale system with stockists in the UK, US, Australia, New Zealand, EU and Ireland.
"I am still working from my garage and will continue to design from here and keep travelling with my family – giving my children the opportunities I had," she says.  
What Adelaide restaurant do you know you're guaranteed a good time in?
Not sure, but my favourite restaurant in Mount Gambier is The Commodore – the best cocktails and great food. And I can walk there from my house, so that's a bonus.
Chantal Ryan
Founder & Director of We Have Always Lived in the Forest
Chantal has created a woman-led studio built on the premise that video games should feel more connected to humanity.
Despite having no industry experience, the 33-year-old led a team of five to release a cyber-horror role-playing game called darkwebSTREAMER, and is now negotiating with various international powerhouse investors for $1.2 million.
Adelaide's best kept secret?
There are waterfalls in the Belair National Park, and it's a beautiful hike to get to them.
Christian Canala
Founder & Managing Director of Vinify
Christian started Vinify in 2016 with four staff and a small collection of producers from Australia and Italy, and has since grown the company to become one of Australia's most respected sustainable wine distributors.
"We are working hard to ensure each bottle we sell improves the wellbeing of the planet," he says.
Last series you binged?
Peep Show.
Daniel Franco
CEO of SynergyIQ
Daniel founded SynergyIQ in 2018 with the vision of being a world leader in organisational change.
He hosts the company's Creating Synergy podcast, where he has held conversations with dozens of high-profile guests.
"We're taking on the big giants and we're going to be growing this thing globally," he says.
One rule you live your life by?
It's not what you know, it's who you know.
Daniel Smith
Director of Andorwith
Daniel's 14-year journey as a South Australian clothing manufacturer is an achievement worth celebrating.
There are currently plans underway to expand Andorwith globally and enter new coastal and surf communities. "My story is about the underdog, the person who never gave up and followed his dreams," Daniel says.
Adelaide's best kept secret?
It's a place on the beach that you can have a casual drink in boardshorts, no top and no shoes. But I'm not telling the location as then it wouldn't be Adelaide's best kept secret.
David Wild
Chief Executive of Specialised Assistance School for Youth
At SASY, David helps disengaged students reignite their schooling through holistic learning.
Since he joined, the organisation has grown to $10 million and more than 200 students, of which 92 per cent have gone into work or further studies.
"I feel like I'm making positive difference, challenging conventional thinking," David says. 
What musician have you consistently listened to the longest?
Jimmy Eat World.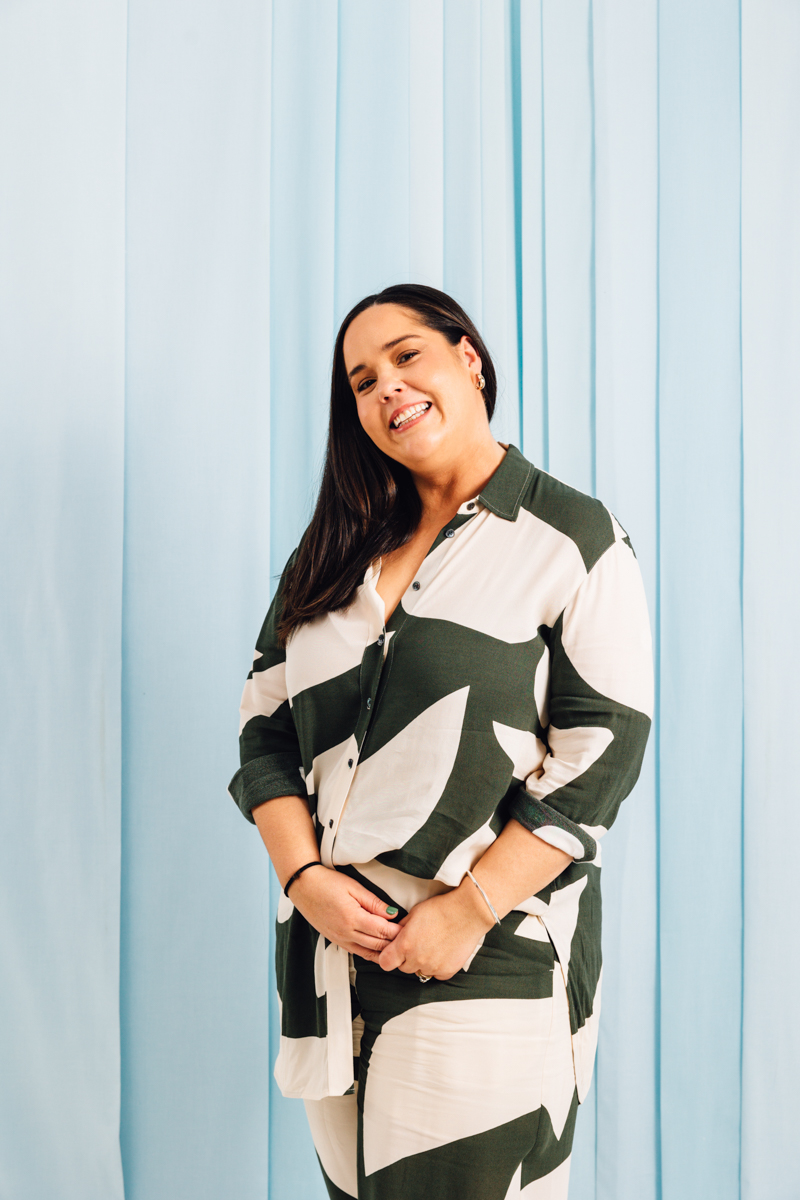 Ella Huisman
Executive Director, Audience at Adelaide Fringe
Ella has worked on nine Fringe Festivals and this year helped to deliver Australia's first festival to reach a million tickets.
"With an insatiable curiosity and passion for knowledge and a real desire to improve outcomes for all stakeholders, I have found myself leading an enormous team at the country's biggest arts festival," she says.
Best piece of advice you've been given?
We are not making parachutes.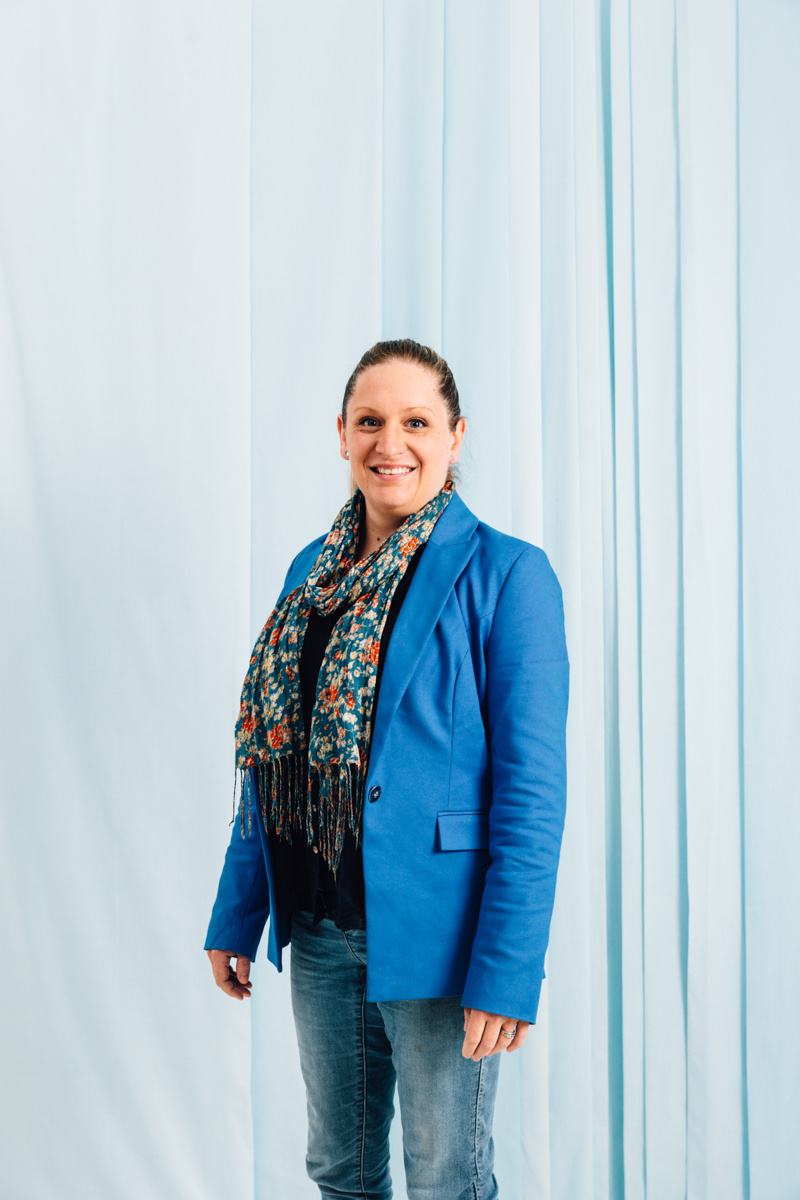 Emily Driscoll
Co-founder of Off-Grid Energy Australia
Emily has helped South Australia's Off-Grid Energy Australia to become the country's largest to specialise in off-grid power systems.
She hopes to pave the way for women in the male-dominated renewable energy industry.
"I want my company to help women, by employing more of them in many and varied roles," she says. 
Favourite podcast?
The Guilty Feminist.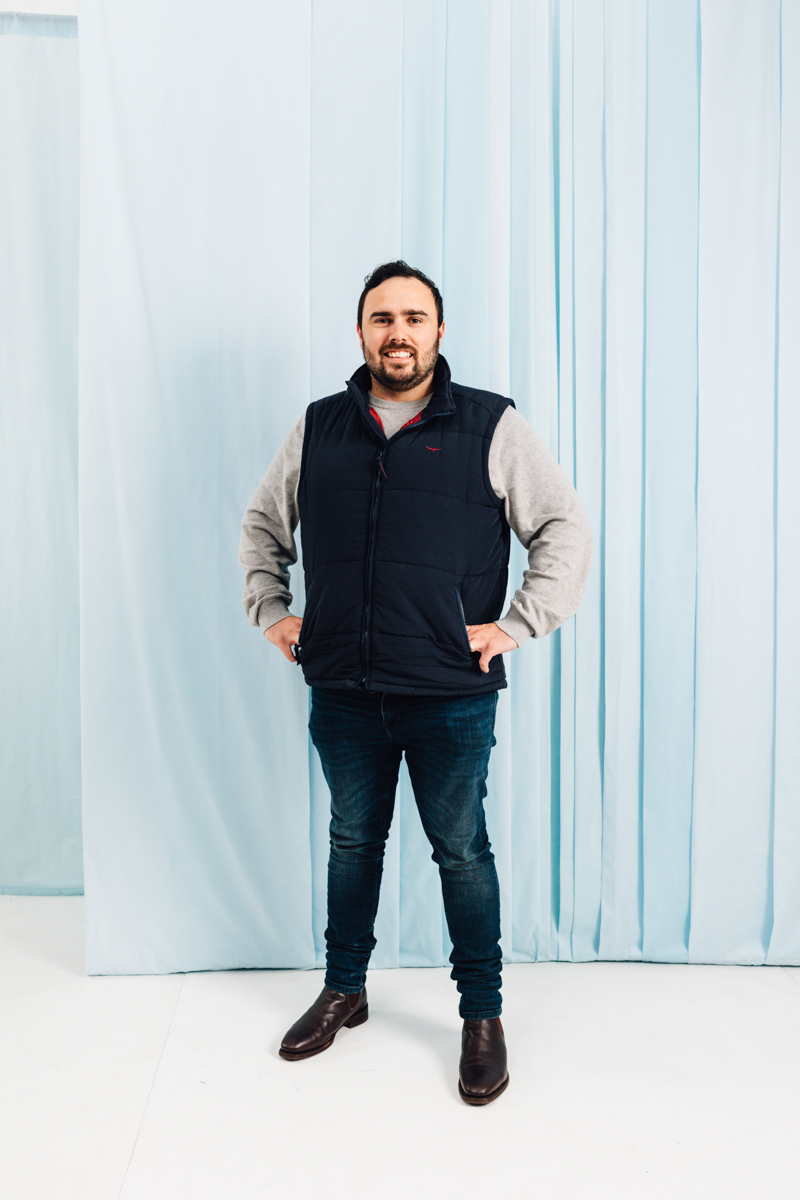 Jesse Graham
Director of Capstone Construction
With a passion for carpentry, Jesse founded Capstone Construction in 2018 with a mission to make all their projects sustainable.
"All the timber we buy is PEFC-rated to ensure we are sourcing timber that has been forested from areas with a focus on sustainable forest management," he says.
What Adelaide restaurant do you know you're guaranteed a good time in?
Magill Estate or Restaurant Botanic have to be easily the top two.
Jessica MacDonald
Director of Yanun Project Services
Co-founder of Yanun Project Services, Jessica is driven to make a positive impact on Australia's Indigenous community.
"With an Indigenous husband and three beautiful Aboriginal children, I am intimately affected by the shocking state of First Nations [issues] in Australia," she says.
"One of the reasons for setting up Yanun was our drive to make a difference."
Best piece of advice you've been given?
Make decisions based on your core values.
Kate Gunn
Founder of ifarmwell
Growing up in remote SA, Kate founded ifarmwell to help farming families combat mental health challenges.
She wants her success to inspire other country kids.
"I hope to show young people in rural areas that if they study and work hard, have good mentors and are prepared to pick themselves up, they will surprise themselves with what they can achieve," she says.
Favourite podcast?
The Happiness Lab.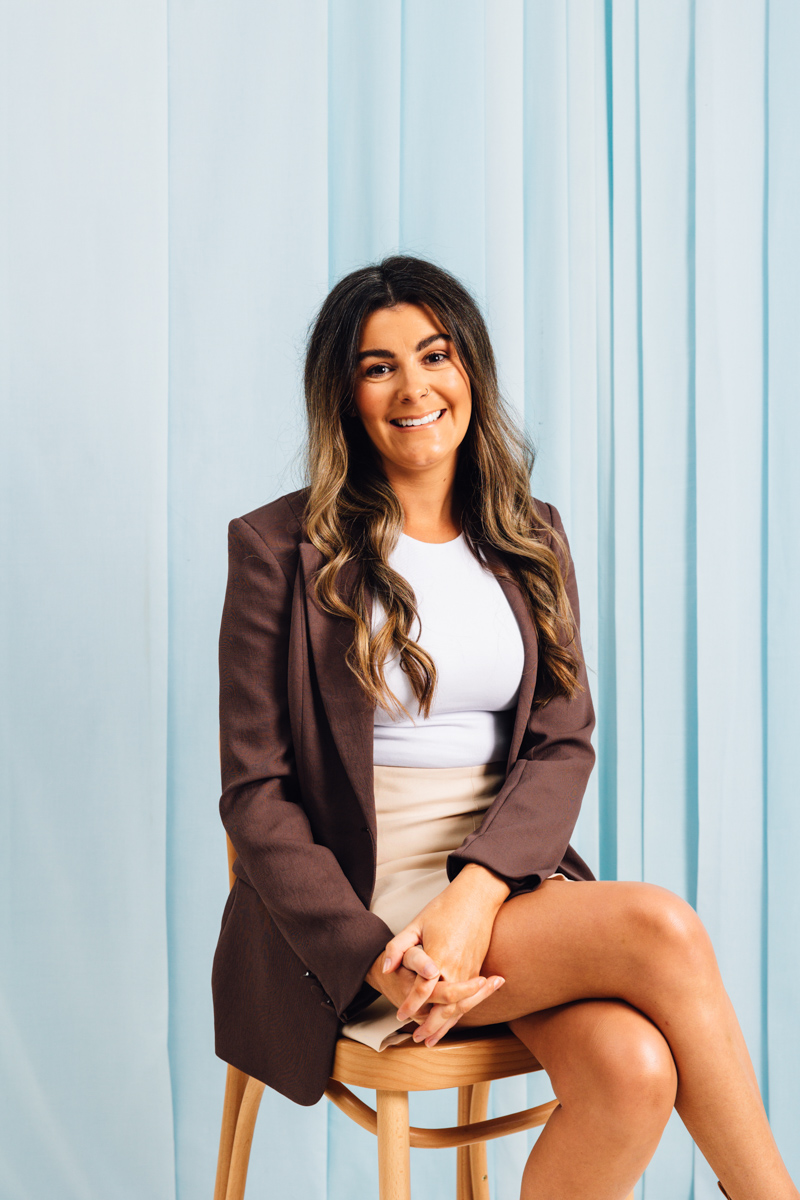 Kerra-Lee Wescombe
Director of Connect.Ed
Kerra-Lee established Connect.Ed in 2019 to promote a non-traditional approach to behaviour management, aiming to help early-childhood education and care services better understand the impacts trauma can have on children.
She also believes all children should be included in education.
"Every child deserves the opportunity to reach their potential," she says. 
Favourite wine of the last 12 months?
I am absolutely biased as my parents produce a boutique wine label, Wykari, in the Clare Valley. Their Cabernet Sauvignon is my fav!
Kimal Singh
CEO & Founder of NDE Solutions
Kimal founded NDE Solutions in 2019, working closely with universities and research initiatives to develop testing and inspection solutions for multiple industries.
He's grown the company from a solo operation to 80 staff in commercial offices throughout Australia.
"I am a strong believer in the power of mentorship, and take great pride in seeing them learn, grow and succeed," he says.
Adelaide's best kept secret?
Flaherty's Beach.
Kirsty Stark
Producer & Founder of Epic Films & CrewHQ
An Emmy Award-winning TV producer, Kirsty's startup, CrewHQ, aims to transform the hiring process in the film and TV industries as well as create sustainable career pathways for freelancers.
"My most recent production, First Day, had 16 female heads of department, and several women receiving their first long-form credits in their roles, creating future work opportunities," she says.
What musician have you consistently listened to the longest?
The Wiggles (again with the two-year-old!).
Kosta Koutsonas
Director of CGK Group
Since moving to South Australia nine years ago, Kosta helped grow Samaras Group from $40 million turnover to more than $120 million. He has since bought into the business and become a director.
Kosta hopes his story of building a life and career in SA from scratch will inspire others.
"Hopefully, I'm an example to others that hard work, determination and resilience eventually pay dividends," he says.
Best piece of advice you've been given?
Don't talk too much.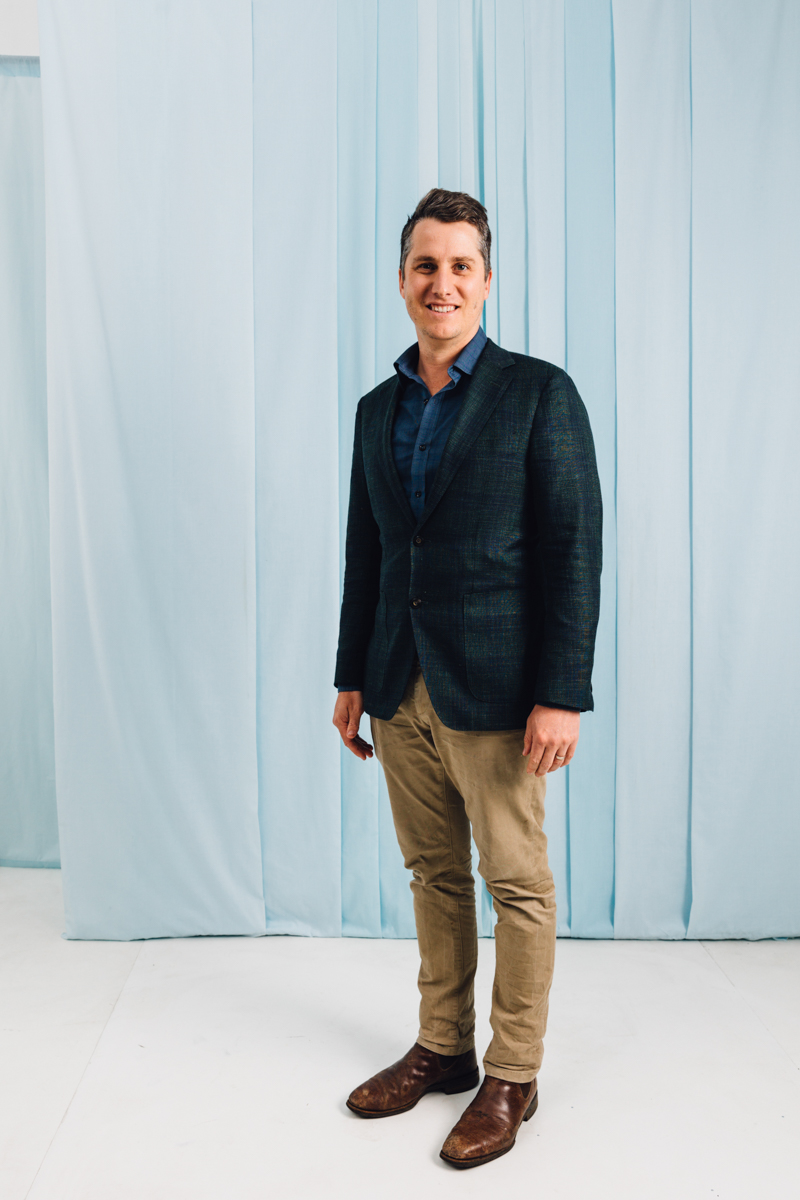 Lachlan Hoy
Co-founder of Innovatus Technology & Innovative Eye Care & Innovative Contacts
Lachlan has founded three businesses since 2008, in his pursuit of providing world-leading eye care to South Australians.
"The key to good businesses is good people," he says.
"I've been lucky in my journey to encounter many amazing people. I continue to surround myself with them and learn from them."
What Adelaide restaurant do you know you're guaranteed a good time in?
Herringbone.
Laura Eadie
Post-doctoral Research Fellow & Group Leader of SAHMRI
An emerging leader in her field, Laura heads an acute lymphoblastic leukaemia research team, receiving more than $2.3 million in competitive funding over the last five years.
Laura is looking forward to an exciting future in her field.
"Research is my passion and I'm excited about what I can achieve in the next decade and beyond," she says.
Favourite wine/winery of the last 12 months?
I prefer gin over wine and SA has one of the best gin scenes going around. I love Prohibition Liquor!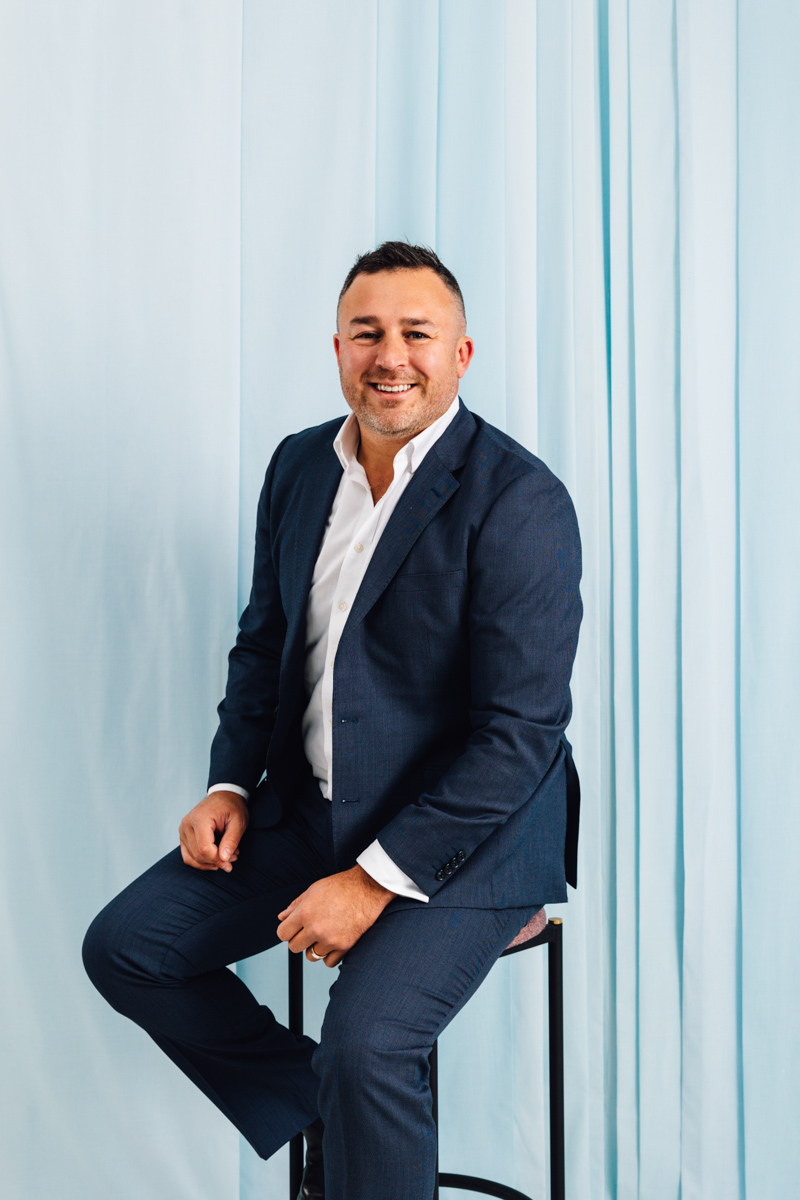 Mark Johnson
Founder of EGM Partners Executive Search and Recruitment
Mark founded EGM in 2016, and has since built two companies and helped more than 1000 people find their dream role.
His mission is to build better companies and inspire people to be the best version of themselves, inside and outside of work.
"We exist to help organisations find the perfect person and play a role in helping people realise their career dreams," he says.
A meal or food item that changed your life?
Fried shallots.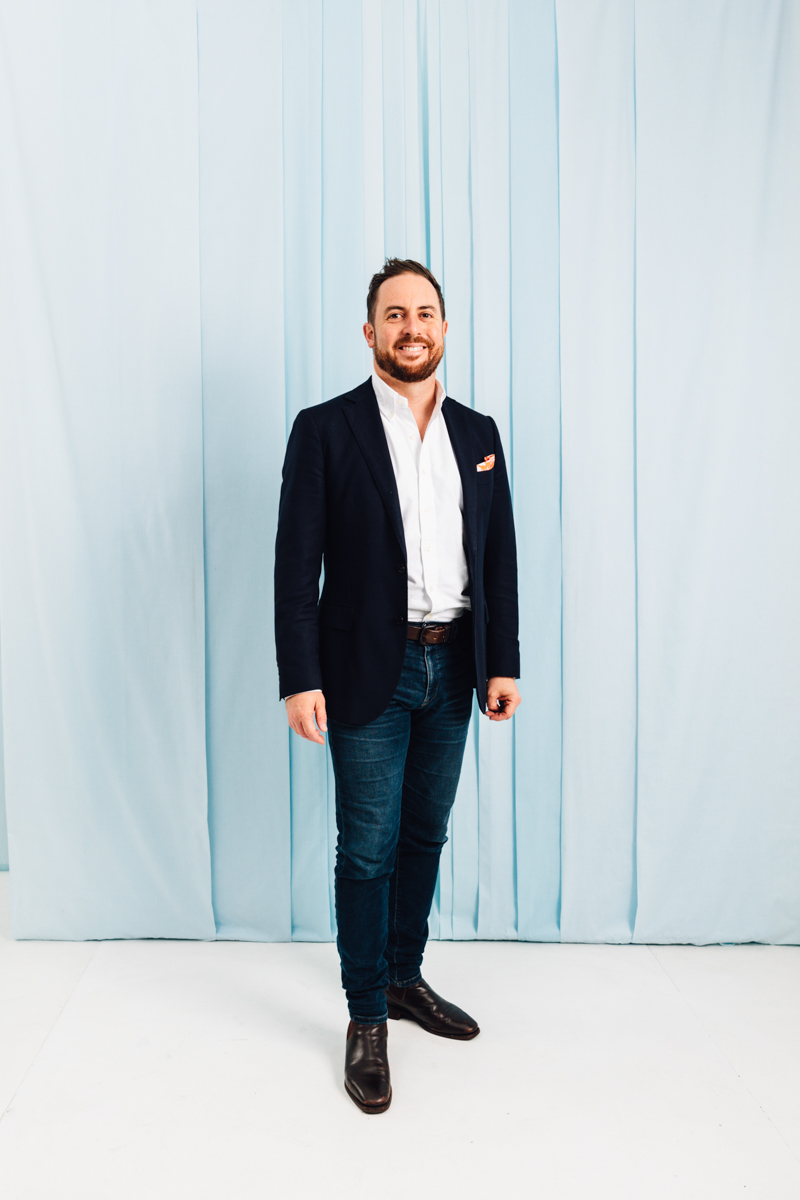 Matthew King
Managing Director of URPS
Matthew leads a team of more than 30 staff that has helped South Australian developments like the Royal Adelaide Hospital and SAHMRI get off the ground.
He says these "city-shaping, world-class landmarks" were made possible by his team's "passion, ability and commitment to navigating complex planning laws, approvals processes and community engagement".
Adelaide's best kept secret?
Sonny's Pizza on OG Road at Klemzig. Best gluten-free pizzas, and I'm not even a gluten-free person.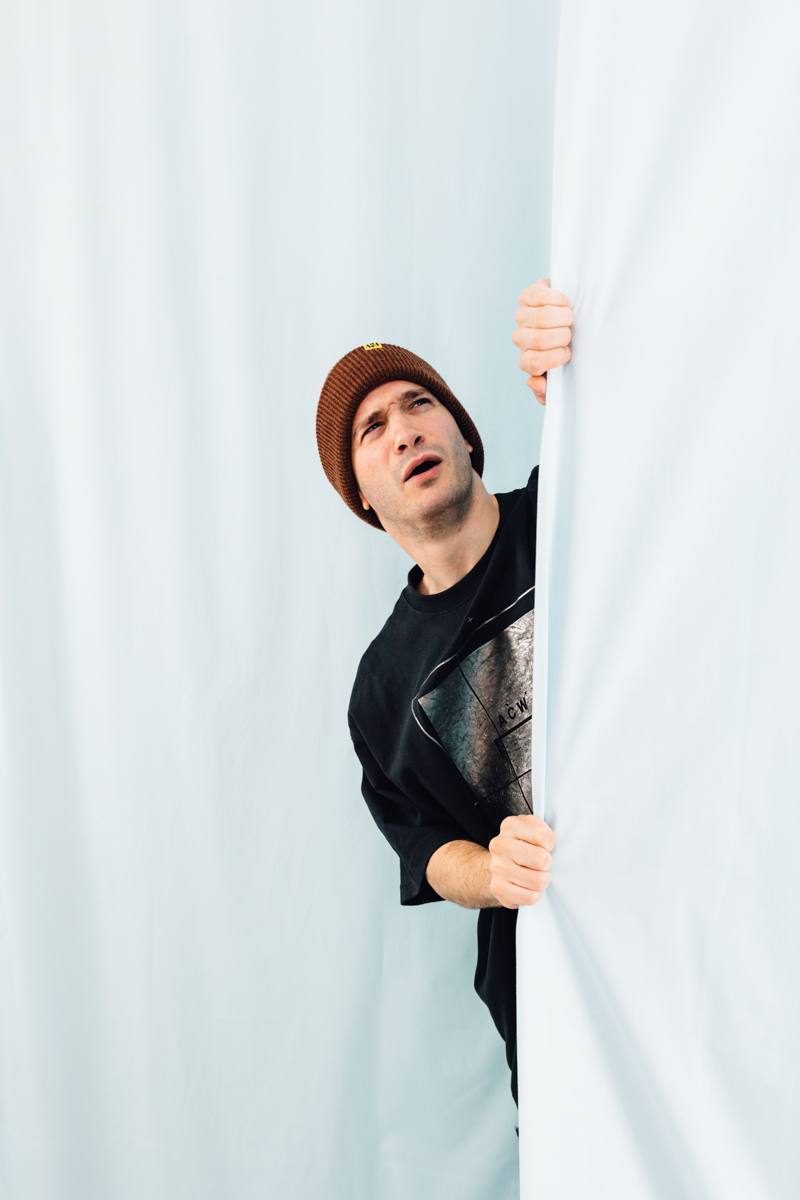 Michael and Danny Philippou
Owners & Filmakers at RackaRacka
Michael and Danny (who is pictured above) started their YouTube channel in 2013, where they've amassed more than 6.73 million subscribers.
The pair's feature directorial debut Talk To Me was released in 2022, and was later acquired by A24.
Michael and Danny say they want to use their Hollywood buzz "to obtain large film budgets and… provide jobs for as many South Australians as possible".
One rule you live your life by?
If it's on your mind then it's worth the risk. Take the risk.
Nicole Gollan
Director & Founder of Nik&Co. Consultancy
Nik&Co. was formed in 2021 with the mission of transforming lived experiences for First Nations communities by interweaving genuine reconciliatory practices into corporate and community settings.
Nicole's company has given back to its community through the gifting of local Aboriginal sporting sponsorships.
One rule you live your life by?
Live selflessly. If you live your life as if everything is about you, you will be left with just that – just you!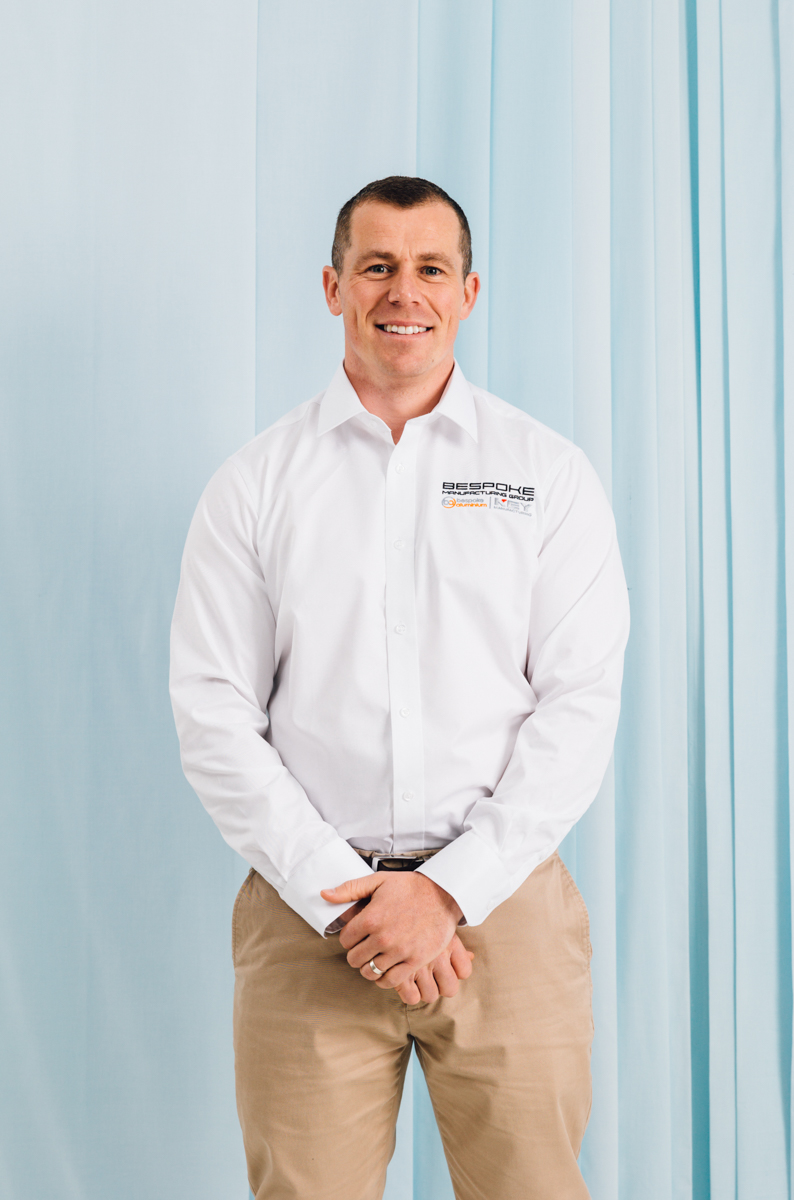 Robert Statham
Owner & Managing Director of Bespoke Manufacturing Group
Having started his first company from his dining room table, Robert is now owner and managing director of a manufacturing group that employs 17 staff across Australia.
The group offers specialist manufacturing finishing to a vast range of industries nationally and reports a yearly revenue of more than $7 million.
One rule you live your life by?
Incremental progress.
Stephanie-Jo Malan
CEO & Founder of The Village Co
The Village Co is a registered charity which cares for and supports new mothers in South Australia experiencing a range of hardships.
When Stephanie-Jo co-founded the charity in 2018, it supported 100 women, and by the end of 2022 it supported 800 women.
"A heard and supported mother raises healthier and happier children," she says.
Adelaide's best kept secret?
Visiting the seals at the Goolwa Barrage.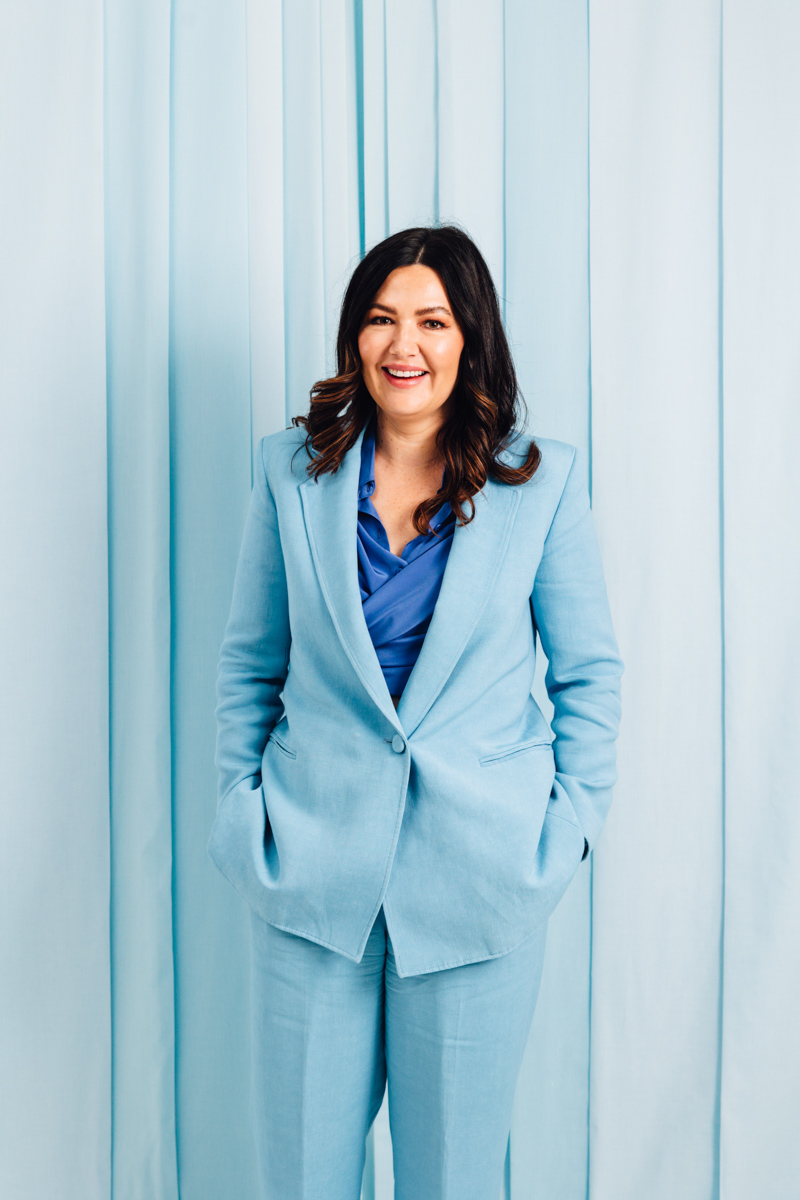 Teegan Cocchiaro
Co-founder & Director of Lo & Co Interiors
Lo & Co Interiors is one of Australia's leading architectural hardware brands, with showrooms in Adelaide, Sydney and Auckland, more than 20 Australian and international resellers, and a trade network that exceeds 15,000 customers.
Co-founder Teegan leads a team of more than 20 staff, 17 of which are based at the company's Norwood headquarters.
What Adelaide restaurant do you know you're guaranteed a good time in?
Part Time Lover.
Tiahni Adamson
Lead Community Engagement Officer of CH4 Global
In startup climate tech company CH4 Global, Tiahni works to reduce methane output in agriculture through sustainable seaweed aquaculture systems.
She's focussed on environmental activism, healing and protecting Country, and nurturing First Nations people.
Her vision is for Indigenous people to "gain full re-independence of our livelihoods, and where the Earth can heal and rest".
One rule you live your life by?
We must continue to carry the resilience and work our ancestors have paved before us.
William Darley
Executive Director of Ngurra Civil & Construction
With more than 22 years' experience in civil engineering, William's goal is to establish his company of 39 employees as a professional hub for Indigenous employees.
In doing this, William hopes to ensure continuous improvement and advancement of Indigenous health, education, life expectancy and employment opportunities.
Last series you binged?
Yellowstone.