South Australia's top young business leaders
June 11, 2021
40 Under 40 2021
Commerce
Introduction: Jim Plouffe
Words: Jessica Bassano
Finalist pictures: Morgan Sette
Ceremony pictures: Visual Domain Adelaide
—
This article first appeared in CityMag's Winter 2021 print edition
The stellar lineup of South Australia's best young business leaders spans diverse industry sectors and careers, but all the awardees share the ability to overcome obstacles, give back to the community and through their efforts make the state a better place to live, work and play.
The 2021 cohort of our 40 Under 40 was the hardest to judge in the four years InDaily and CityMag have been running the awards.
It wasn't just because we received 630 referrals and 230 completed applications in April, but also because the sheer quality and diversity of the applicants was overwhelming.
But judge we must, and the panel of nine judges from our generous sponsors set about the task and decided on the following list of 40 (41 actually, but you'll have to scroll to figure that out).
All 40 are amazing leaders in their own fields but the judges then had to find individual winners to be recognised with awards sponsored by Piper Alderman, William Buck, Community Corporate, ANZ, Adelaide BioMed City, OTR, KWP! and Solstice Media.
And the list isn't just recognition of an award. This year's 40 join 120 alumni in a networking group that is helping set the agenda for the state.
The 40 Under 40 Alumni meet throughout the year and are integral in spreading the word for each new batch of 40 leaders and ensuring young South Australians have a voice.
Read on to discover South Australia's 40 Under 40 for 2021.
—
First Among Equals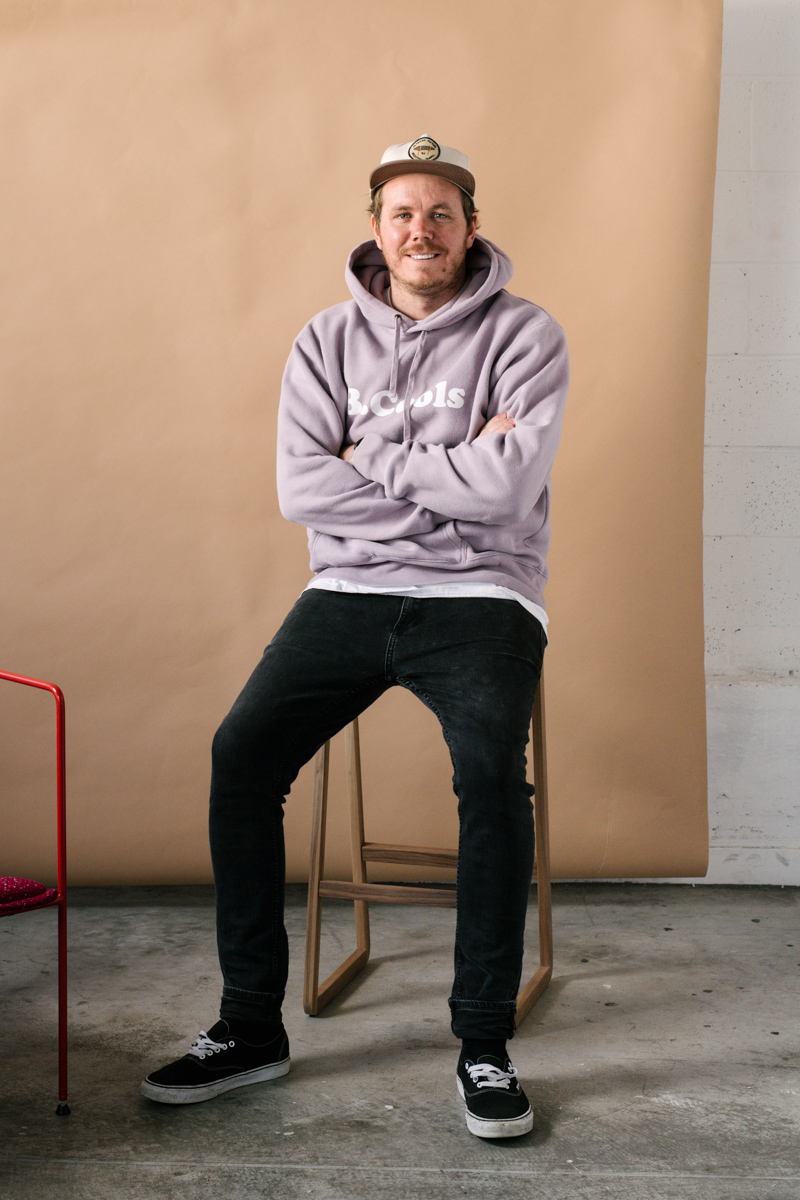 Jack Cameron
Pirate Life Brewing / Founder and Head of Marketing
When Pirate Life was sold to one of the largest beer companies in the world in 2017, it would have been easy for the business to have fallen victim to the sweet allure of commercialisation and become just another beer brand.
Instead, co-founders Jack Cameron, Michael 'MC' Cameron and Jared 'Red' Proudfoot have taken Pirate Life to a new level, building South Australia's most successful craft beer company.
As Head of Marketing and an original founder, Jack has been integral to ensuring the business hasn't lost its band of loyal followers. 
He's built collaborations across the country and has a strong vision for where he sees Pirate Life in the future. 
Jack says his plan for the business has been with him since even before the venture was born.
Pirate Life's origin story has been well documented by CityMag over the years. Jack and Red first became friends when they were working as brewers in Aberdeenshire, Scotland, for internationally renowned company BrewDog.
The native West Australians reunited after returning home. Jack was working for Little Creatures and Red had started a beer and cider venture called Cheeky Money at the time. 
With a passion for craft beer and backing from Jack's dad (and now Pirate Life CEO) Michael Cameron, the trio launched their brewery, choosing Adelaide as the ideal spot to kick the project off.
The brewery started its life in an air-conditioning part factory on a 1000 square metre plot in Hindmarsh. In 2015 the brand's first batch of beer – an 8.8 per cent imperial IPA – rolled off the line and into the Gilbert Street Hotel.
That first year alone, Jack facilitated more than 250 beer events and launched collaborations with the likes of Australian hip-hop group Hilltop Hoods.
He says his focus has always been to get in front of people, put a beer in their hand and share Pirate Life's story.
It's an ethos that's built the brand a cult following, partnerships with Burton Snowboards, Dilmah tea and Adelaide Fringe Festival, and even spread into a Pirate Life merchandise range.
The brewery has since moved from its home on South Road into a five-vessel, 5000-litre, fully automated brewery in Port Adelaide. They've further expanded with a venue and brewery in SkyCity Adelaide's $330 million casino redevelopment, and a third venture in Perth is on its way.
Among the business' varied and impressive list of achievements, attracting the attention of Belgian-headquartered AB InBev within three years of development is near the top of the pile.
This enabled Pirate Life to move into the bigger Port Adelaide brewery and opened the doors to a global distribution network.
With the deal's benefits came drawbacks. Back when the sale went through, Jack told CityMag the company lost about 30 per cent of its customer base pretty much overnight. 
But it's also given Pirate Life the freedom to pursue the kinds of projects that are only possible with financial security, including expanding the beer range and backing community projects.
In 2019, when street art festival Wonderwalls looked like it was going to fall over, Jack stepped in and not only ensured the event would happen but moved their beer, food and music festival, A Day on the Cans, to coincide with the celebration.
His involvement in the street art community has not ended there. Jack has overseen a partnership with Blank Walls and the Artists Series can releases, which prints art on about 10,000 cans each year.
Jack's goal is to create a lifestyle brand around the beer and he's not afraid to get experimental.
—
Emerging Industries Award
Katie Donaldson
Praxis Aeronautics / Managing Director
Katie Donaldson joined her brother, Cameron, at the helm of solar technology company Praxis Aeronautics in 2018, following more than a decade in the interior design industry.
When she did she brought with her a healthy dose of disregard for the rules, willingness to take strategic risks and unrelenting desire to face challenges head on – all traits that have stood her in good stead as she has steered the fledgling business from start-up to scale-up.  
Praxis has developed a process of capturing solar cells in composite material to increase the flight time of unmanned aerial systems. The technology has so far been used in solar powered wings for unmanned aerial vehicles and has potential for a number of other applications – including in electric vehicles. 
As managing director, Katie has positioned Praxis's virtually weightless solar technology firmly in the defence sector, landing global commercial contracts in the small-unmanned aerial systems and unmanned surface vessel markets.
She has also formed strong links with the state's three big universities, with a mind to keeping manufacturing in South Australia.
Beyond her work with Praxis, Katie's long-term goal is to form a coalition of defence companies willing to pledge a percentage of their profits to soldier care and rehabilitation.
The Emerging Industries Award is presented by Piper Alderman.
—
Entrepreneurial Award
Aaron Hickmann
VALO / Founder & CEO
Over the past decade VALO CEO and founder Aaron Hickmann's LED lights have lit up spaces across South Australia and shone through buildings as large as the Titanium Security Arena.
The company's technology has pushed into fields spanning transport, sport and defence and partnered with businesses and events – like light, art, technology and music festival Illuminate Adelaide.
Last year VALO also invested in a multi-million dollar facility and redevelopment in Kent Town with surface mounting technology production line, semi-autonomous production robotics and eight metal and carbon-fibre composite printers for 3D printing.
Aaron's hope is the new technology facility will help accelerate the nation's high-tech production and ultimately return manufacturing to Australia.
He says VALO's ever-expanding presence has pushed revenue from $100k in the 2019 financial year to more than $9 million, and helped grow the team from two to 10.
A self-described serial entrepreneur, the young South Australian is also investing in drone technology and plans to launch a large drone fleet later this year. Aaron intends to use the fleet to solve issues in wind farm and lighting maintenance and search and rescue missions.
He believes there's a way to do better and it's his job to find it.
The Entrepreneurial Award is presented by William Buck.
—
Rural and Regional Award
Nick Berry
Seed Terminator / Founder & Managing Director
Nick Berry grew up on a small grain and wool production farm on Kangaroo Island finding astute ways to lengthen the life of old machinery and build new equipment. In the agricultural sector he found the seeds of his passion for mechanical engineering.
A decade on, the 33-year-old has invented a number of chemical-free sustainable agricultural machines and supported devices in a bid to stimulating change within the sector and make an impact to world food production. 
Most notably, he has developed the Seed Terminator, a mechanical weed seed exterminator, and a machine to support pest control in the almond industry.
While Seed Terminator has been in the works for a number of years, since it began producing machines in 2016 the company says it's sold more than 250 units across Australia and overseas, not only assisting farmers to manage weeds sustainably but reducing chemical residues for consumers.
It has also grown to a team of 30 and last year was named in the top BDO's top five fast movers.
Nick says his mission is to empower farmers with technology that will help them to feed the world and leave their farm in a better state than they found it for future generations.
The Rural and Regional Award is presented by ANZ.
—
Inspiring Disruptor Award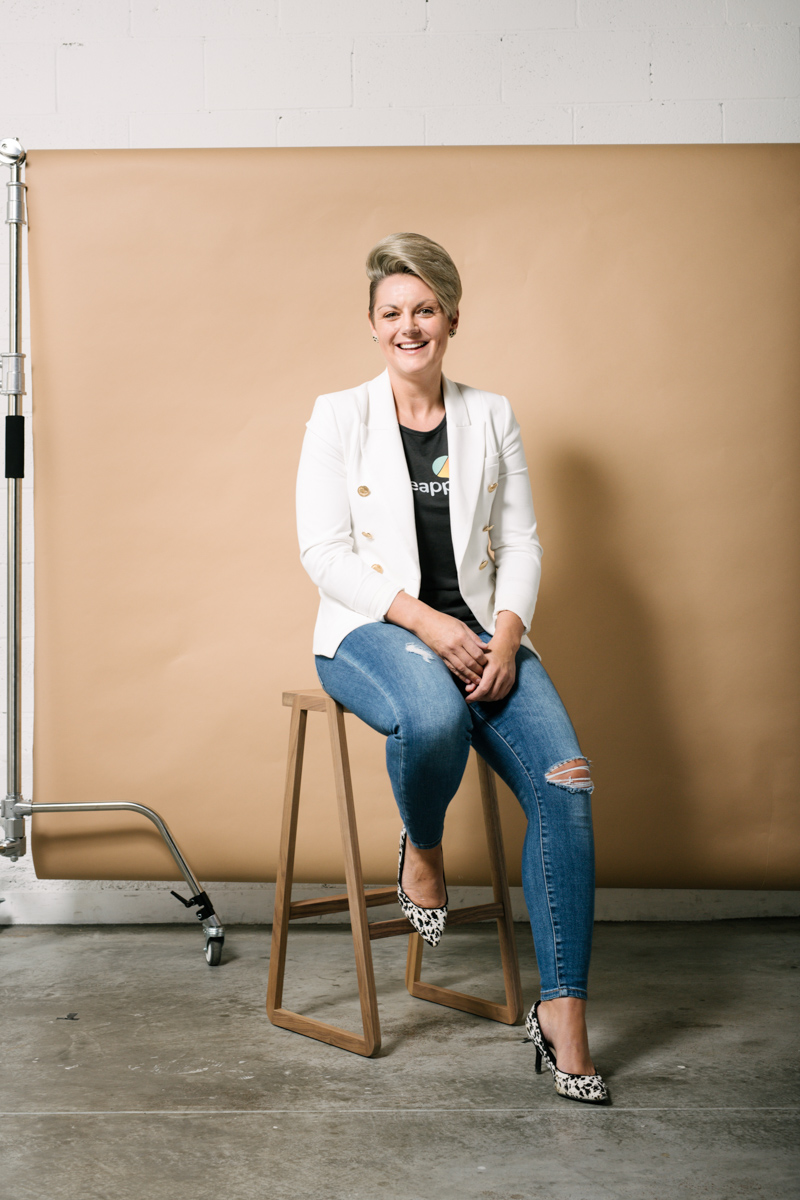 Allison Nikula
CareApp Group / Founder & CEO
As Allison Nikula watched her grandparents age she tried to find a way to remain involved and connected with them. But communication in aged care facilities was fragmented and information about care and wellbeing was poor.
The occupational therapist was leading a team of more than 440 community care workers at the time and saw other families in similar situations. 
Inspired to support Australia's growing ageing population and keep families informed with what was happening with their loved ones, she developed CareApp. 
Allison said the app, which allows aged care providers to share photos, videos, documents, newsletters and more with families, has been picked up by more than 200 facilities across Australia. 
It is her hope the app will change the narrative in aged care and support a future where ageing is celebrated.
It has won Allison a plethora of national and international awards, including finalist in the 2019 Technology Innovation of the Year Asia Pacific Eldercare Awards, winner of the 2018 Women in Innovation Awards and placing in the Top 50 for the 2019 Australian Small Business Leader Awards.
The South Australian company has grown from a team of one to eight and is expected to announce its first global aged care customer this year.
The Inspiring Disruptor Award is presented by OTR.
—
Social Impact Award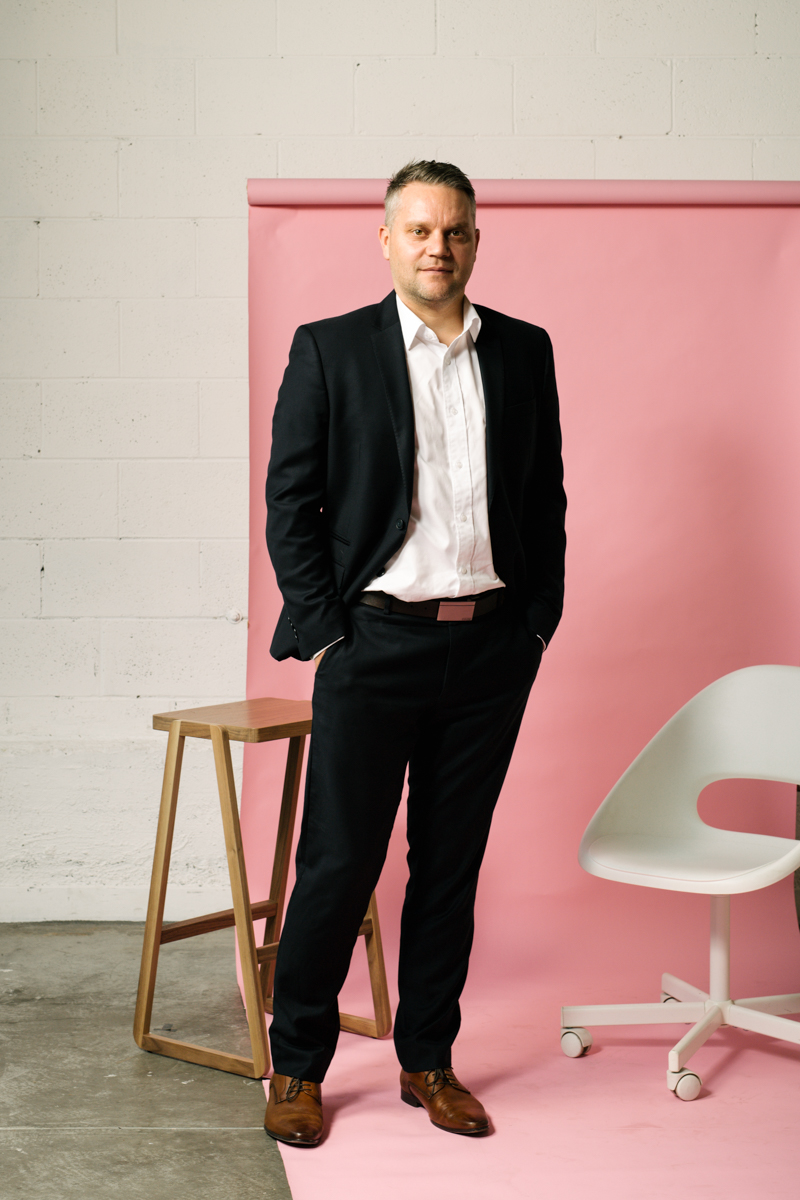 Craig Rivett
Helping Heroes & Community Assist / Managing Director
With technical rehabilitation know-how and a strong dose of business acumen, Craig Rivett has been supporting injured veterans and their families since 2014.
Craig says the idea was born while he was working as a service provider and manager assisting veterans, who could no longer serve in the Australian Defence Force due to their injuries.
Noting a hole in the market, the young South Australian established veteran rehabilitation, injury management and support service Helping Heroes Rehabilitation Services in 2014.
Some six years later he diversified further, expanding the rehabilitation service to create Community Assist.
This arm of the business aims to support people with disability navigate the National Disability Insurance Scheme through a range of support, assessment and therapy services.
Craig says since launching Community Assist 18 months ago the company has employed 30 staff and helped more than 600 people across three South Australian locations. 
He's now planning to expand interstate with a Brisbane-based office for Helping Heroes and Community Assist on the cards.
While balancing Helping Heroes and Community Assist, Craig has also been involved in the RSL SA and SA Government Veteran Health Advisory Council. He's also helped shape policy on the Department of Veterans Affairs rehabilitation entitlements and decision-making.
The Social Impact Award is presented by Community Corporate.
—
Creative Thinker Award
George Georgiadis
Never Never Distilling Co. / Co-founder & Managing Director
A former investment banker turned gin distiller, George Georgiadis left his corporate life in finance to establish what has become one of Australia's leading distilleries – Never Never Distilling Company.
Wielding his business savvy, George together with business partners Sean Baxter and Tim Boast brought the brand to market in 2017. 
In the four years since, George has grown Never Never's physical presence from a mere 16 square metres out the back of Big Shed Brewing Concern to a multi-million-dollar distillery and cellar door overlooking McLaren Vale, with the brand's gins available across the world. 
As co-founder and managing director, George has led the brand to take out the top spot for the 2020 Australian Bartender Magazine Hottest 100 and the Australian Distilled Spirit Awards 2020, among a slew of other awards.
Not content simply to grow his own business, he's also been busy shaping South Australia's spirits industry as founding president of the South Australian Spirit Producers Association. Driving the fast growing industry forward, George's impact is having far-reaching benefits for the state's tourism, hospitality and agricultural sectors.
Now, after years behind a desk, George spends his days in McLaren Vale.  With Never Never Distillery only two minutes drive from Chalk Hill Wines it's no surprise the gin connoisseur's favourite drop in the past 12 months came from his neighbour.
The Creative Thinker Award is presented by KWP.
—
Discovery Award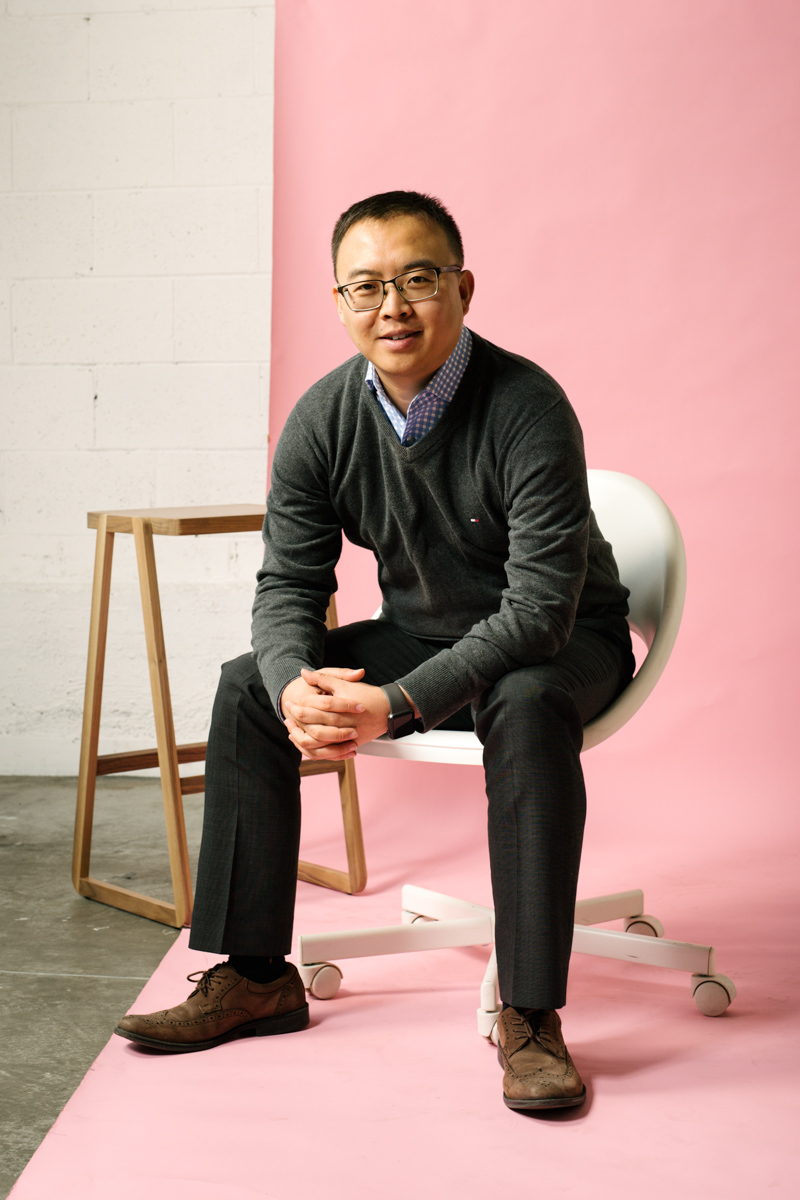 Qi Wu
Australian Institute of Machine Learning, The University of Adelaide / Director of Research
Qi Wu's achievements may be too many to list in CityMag's print word limit but it should be known the University of Adelaide senior lecturer, ARC Discovery Early Career Researcher Award Fellow and Australian Centre for Robotic Vision Chief Investigator is making big waves in the computer vision industry.
As Vision-and-Language Methods Director of the Australian Institute for Machine Learning (AIML), Qi and his team of 10 are creating new methods to advance the field. 
In the past five years Qi has been pioneering an area of computer vision technology called visual question answering that has wide-ranging potential across sectors from wine to fishing and forestry to health.
He's played a key role in developing AIML's partnerships and engagement with industry, given lecturers and tutorials at universities across the world, secured defence, science and technology grants and co-supervised PhD students.
Qi has led teams to take out machine learning challenges and written an abundance of seminal papers. In 2019 he was one of four researchers to win an Australian Academy of Science award for his work developing an artificial intelligence agent to communicate with humans.
He says his most significant achievement to date has been securing six competitive government grants and industry investments worth more than $22 million.
The Discovery Award is presented by Adelaide BioMed City.
—
The 2021 40 Under 40 Finalists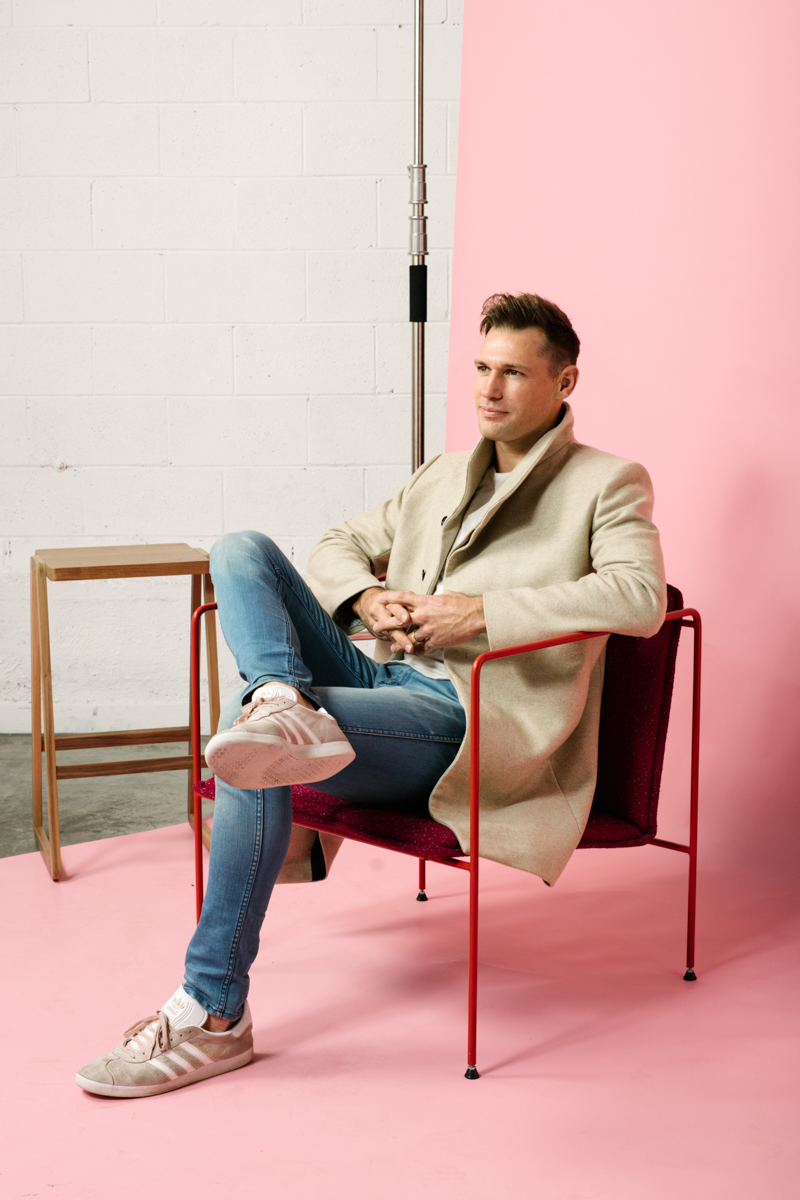 Adam Grocke
Sherlok / Founder & CEO
Mortgage broker turned fin-tech entrepreneur Adam Grocke is building a national AI platform to enable his fellow mortgage brokers to settle more loans each month and keep clients for longer.
The AI engine, called Sherlok, monitors home loan interest rates all day every day and detects when interest rates get too high.
The technology automatically reprices the interest rate with the same lender to get a lower rate.
If the new repriced rate is still too high, Sherlok will match the loan profile against all other loans in the market and notifies the client and broker that it's time to refinance. 
Adam says since launching Sherlok in March the company has managed more than $1 billion worth of home loans.
—
Alice Fitch
Whola / Founder
Alice Fitch is the founder of Whola – a business-to-business fashion wholesale platform.
During a number of years in the bricks-and-mortar wholesale fashion industry, Alice saw a broken sector.
Retailers faced difficulties trying to source the right styles and had to take time away from the core business.
In a bid to empower retailers to allow them to buy what they needed when they needed, the fashion entrepreneur developed Whola.
Alice says the company has serviced 2500 Australian retailers and secured investment from an established female entrepreneur, enabling the business to scale significantly in just 12 months.
—
Anna Pak Poy
Rare Find Foundation / Chair & Founder
Careerlink People Solutions / Managing Director

Anna Pak Poy has impacted many lives in many sectors.
As founder of the national Rare Find Foundation, she supports families and advocates for greater understanding and research of Tay-Sachs and Sandhoff diseases.
The neurodegenerative conditions – which predominantly affect children – occur when the body's cells are unable to process and clear waste products, resulting in progressive loss of function and early death.
Anna's aim is to enable families to spend as much quality time with their loved ones as possible.
She is also founder of bespoke executive recruitment firm Pak Poy & Partners and Careerlink People Solutions, where she leads a team of consultants to provide a broad range of recruitment and talent services.
—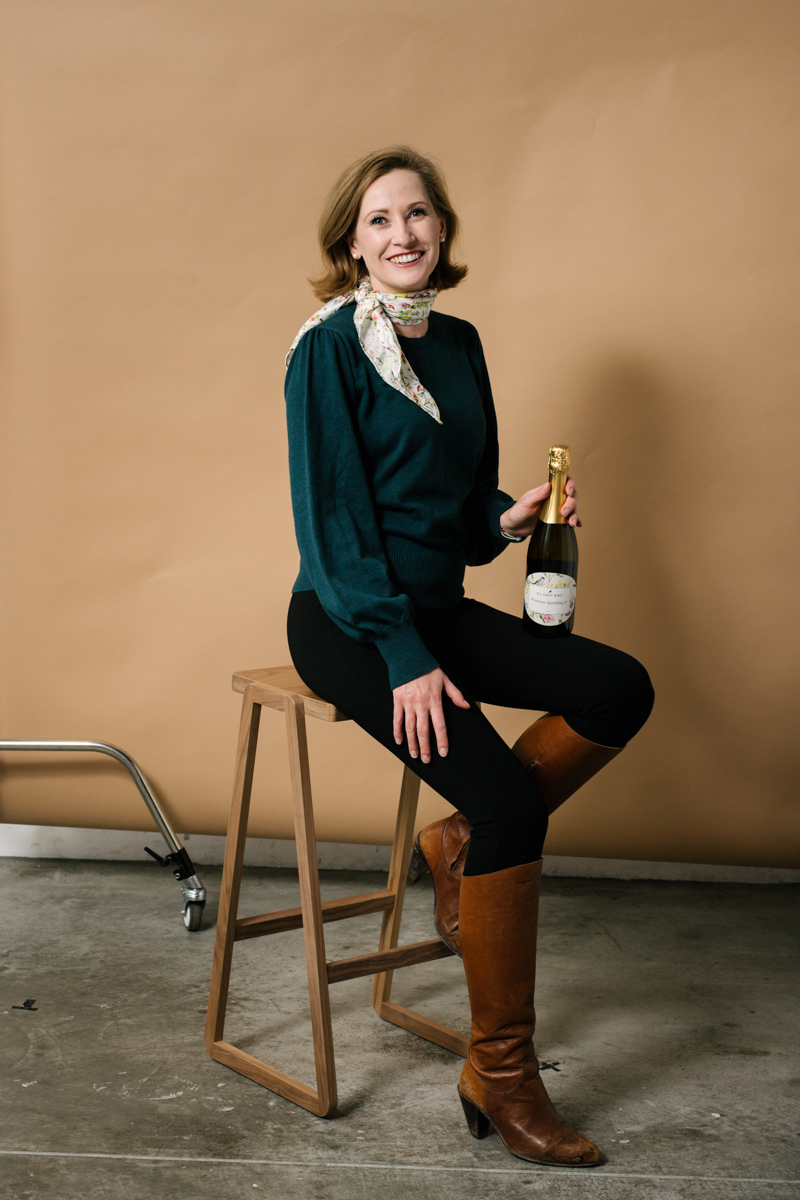 Bec Hardy
Bec Hardy Wines / Co-managing Director
Last year Bec Hardy took the reins of her family's 40-year-old wine brand Pertaringa in McLaren Vale.
In doing so, she became the first woman in the famous Hardy family to both own her own vineyard and produce her own wine.
Shortly after the announcement, renowned wine critic James Halliday scored Pertaringa's 'hero wine' – a single-vineyard Cabernet Sauvignon – an almost perfect score.
Bec continues to lead her team to focus on an enhanced visitor experience at the label's cellar door and implement sales strategies to ensure that as many wine lovers as possible can enjoy the portfolio in Australia and beyond.
—
Ben Morton
Bygen / Executive Director & CTO
Bygen is an environmental remediation supply company creating cleaner air, soil and water through environmentally friendly, carbon-negative, activated charcoal technology.
Executive Director and CTO Ben Morton spun Bygen out of the University of Adelaide with co-founder Lewis Dunnigan.
Ben says although activated charcoal is one of the widest-used industrial commodities on the planet, the technology used to make it has not changed in the past 150 years and relies on exploitative conditions from developing nations.
Bygen changes that by using an agricultural waste process he says is carbon-negative.
—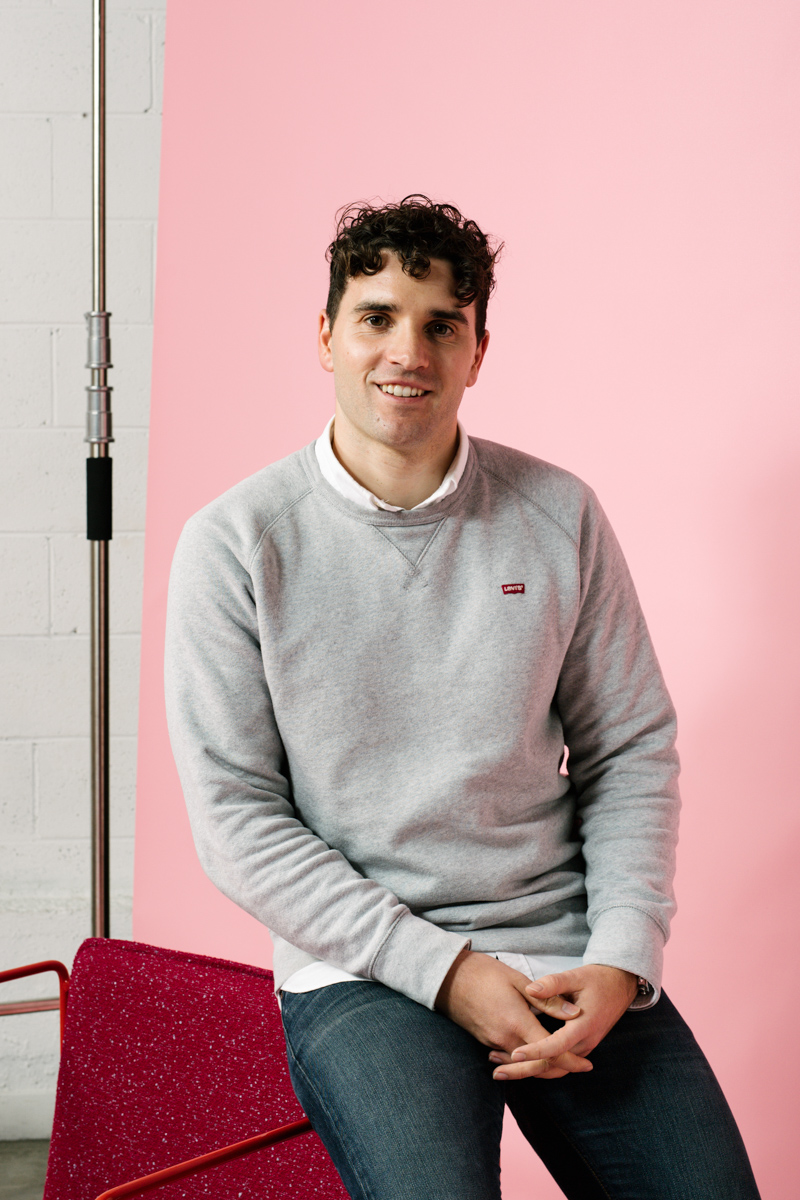 Ben Tripodi
Lumin Sports & Hoap / CEO
Sports technology expert Ben Tripodi hopes to help two million people achieve their physical and mental goals in the next decade through his range of wellbeing and movement performance tools.
Ben co-founded Lumin Sports alongside business partners Ryan Brereton and James Begley in 2018 in a bid to provide data and wellbeing insights to professional sporting teams.
Earlier this year he expanded the company into corporate wellbeing – launching Hoap.
It followed a tumultuous 2020 that almost ended the business. Ben says during the pandemic the company lost a number of significant investors.
The young CEO picked up the phone and found new opportunities, which enabled the company to not only stay open but also double its team.
—
Bruce Djite
Adelaide United / Director of Football (incoming CEO, Committee for Adelaide)
Appointed the head of the Committee for Adelaide on the eve of the 40 Under 40 Awards, Bruce Djite's football skills have taken him to countries including Turkey, China, South Korea and Indonesia. 
Closer to home, the former Socceroo helped Adelaide United promote talented, young South Australian players and sharpen its focus on the women's program. 
As well as overseeing his former club's football operations and strategy, he is a board member for women's football advocacy group Women Onside and the Australia Day Council of South Australia.
He has spent four years on the Executive and Governance committee of Professional Footballers Australia.
—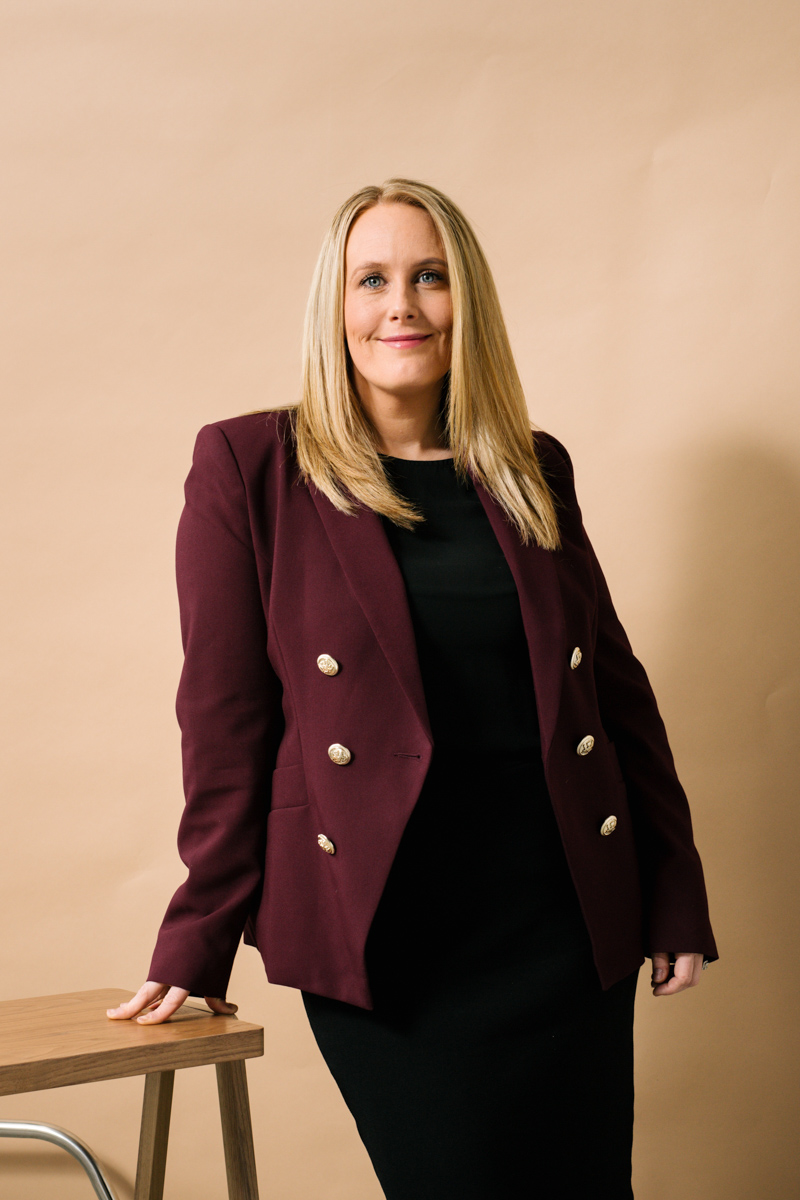 Dani Cuff
Harrison McMillan / Co-founder, Executive Director & Board Member
At 26, Dani Cuff left her job to co-found recruitment company Harrison McMillan with business partner Jodi Walton.
Dani says she co-founded the company because she wanted to disrupt the industry and work in a field she loves.
After eight years of hard work, Harrison McMillan has become a multi-million-dollar firm that employs 17 South Australians directly, as well as a range of contractors.
The business has won Dani a plethora of awards, which includes being named a finalist in the 2015 Telstra Business Women's Awards.

—
Emilio De Stefano
De Stefano & Co / Director & Principal
Experienced business executive and chartered professional engineer Emilio De Stefano has worked for multinational companies, run a multi-million-dollar engineering firm and started two of his own rapidly growing businesses in very different industries.
He is currently De Stefano & Co's Director and Principal, as well as an Adelaide Gardening Group Co-founder.
De Stefano & Co was established in 2015 to assist businesses navigate the defence industry and grow their defence sector revenue.
Emilio says the company has not only achieved more than 50 per cent year-on-year growth, it has also opened a new office in Mile End and brought on its first interstate and international customers.
—
Emily Welyhorskyj
HenderCare / COO
Emily Welyhorskyj is Chief Operating Officer at HenderCare, an Adelaide-based disability and aged-care service provider.
She got her start as a lawyer with Thomson Geer in 2012 before moving into an in-house role with HenderCare.
At 30, she started as Chief Operating Officer.
The position forced Emily to move outside of her comfort zone and navigate the abundance of challenges that came with leading a health care organisation during a global pandemic.
She says she is passionate about gender equality and demonstrating the organisational benefits that derive from promoting women to executive roles.
—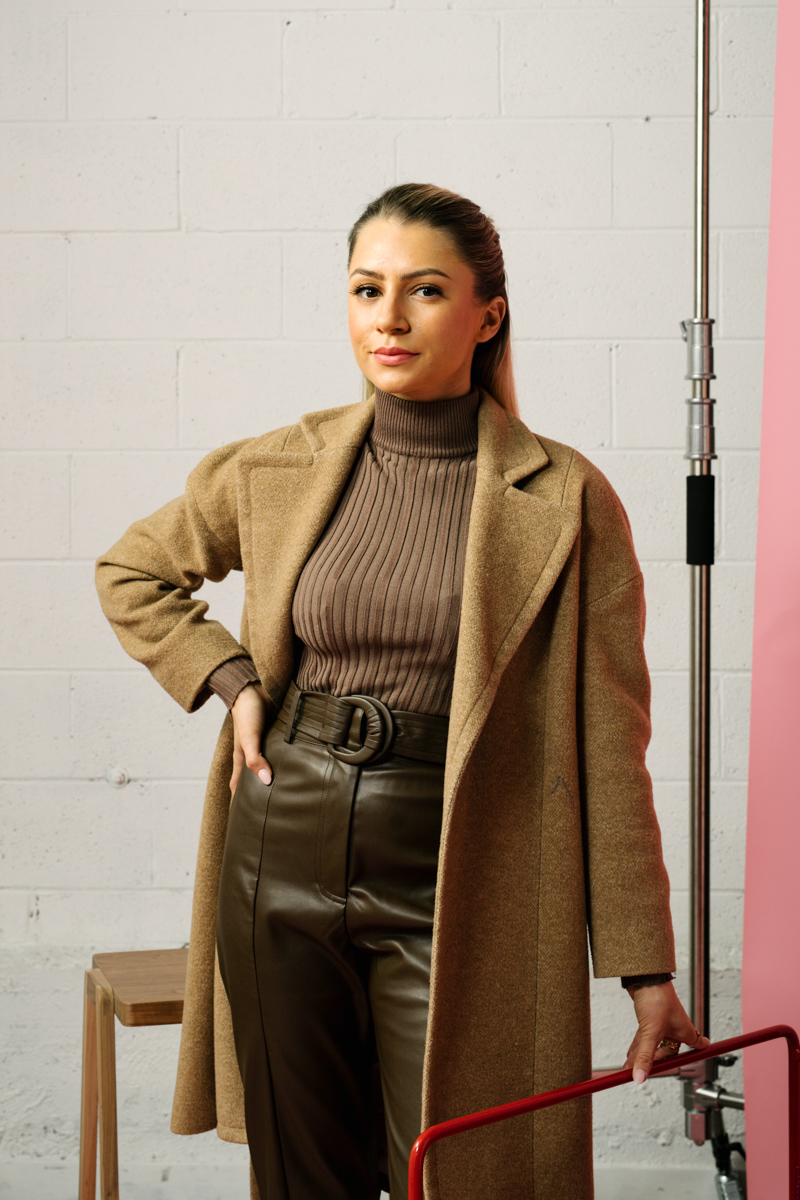 Jade Torres
Pwerle / Director
Jade Torres comes from a line of artists – her father is internationally renowned art dealer Fred Torres and her great grandmother is Indigenous artist Minnie Pwerle.
The first signs Jade would make a move into the art world came when she was 17 years old, when she launched online clothing store Jade Emily.
In 2015, the Alywarre woman started the Aboriginal online art gallery Pwerle Gallery, showcasing her family's works and her own cultural heritage. Pieces from the gallery were picked up and incorporated into the works of one of Australia's top fashion labels, Aje.
Jade's work has seen her nominated for Vogue Australia's 2018 Game Changers.
—
Jake Press
FOUR / Founder
Adelaide-based technology company FOUR originally launched as an initiative by THIRTY4, a business thinktank.
Jake Press founded the business in 2006 in a bid to solve the most "interesting" business problems.
He says in the last decade the business has been building expertise, capabilities, industry experience, and growing partnerships with the likes of City of Adelaide, Telstra, SA Police and Rio Tinto.
He says a plan to grow the team from 50 to 100 in the coming years and increase its global partnerships, saw the business simplify its message and relaunch as FOUR in 2018.
—
James Preuss
Concierge Genetics / Managing Director and Founder
Primary industries genomics specialist by day and informal debater by night, James Preuss believes in striving for perfection. It's led him to drive advancements in DNA selection in animal and plant breeding.
The Concierge Genetics Managing Director and Founder is coupling genome-wide laboratory technology with analytics that use machine learning and artificial intelligence to predict the performance of progeny before they are born to select the best parental combinations.
He's creating the equivalent of Ancestry.com for pedigree and defect-elimination prior to breeding. It is so far being offered for seven species of plant, animal, marine and biosecurity.
—
Jane Brunton
OZ Minerals / Manager – Commercial
OZ Minerals Commercial Manager Jane Brunton got her start in mining as a FIFO engineer before working on two South Australian mines.
In 2018, she joined OZ Minerals to work on the company's growth pipeline, including the Carrapateena Expansion Study, the West Musgrave Project, the Prominent Hill Expansion Study and merger and acquisition opportunities.
Jane became a member of the 2019 Industry Leaders Fund Scholar Network, which shares talent and knowledge within the industries and the communities in South Australia.
She's also the Secretary of the Adelaide MBA Alumni Committee and the Young Achiever winner of the 2020 SA Premier's Awards.
—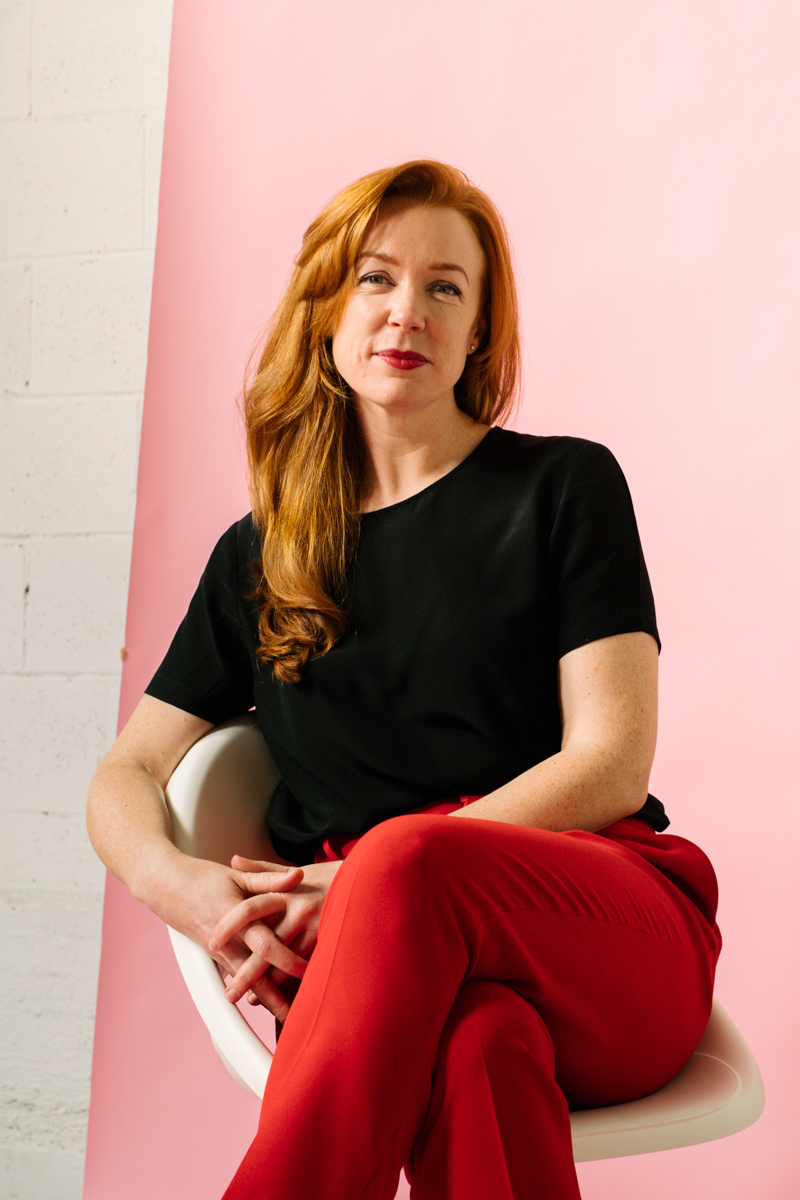 Jennifer Lynch
McLaren Vale Grape Wine & Tourism Association / CEO & Executive General Manager
'A rising tide lifts all boats' is the driving principle behind Jennifer Lynch's vision for developing a strong Australian wine industry.
The CEO for McLaren Vale's peak wine and tourism body – the McLaren Vale Grape Wine & Tourism Association – says the region can only reach its full potential when all other Australian regional communities are prosperous and sustainable too.
In an effort to foster cooperation, collaboration and education across the sector, Jennifer has co-led Sustainable Winegrowing Australia, the national sustainability program for wine grape growers and wine producers.
She says her role as a young, female CEO working in an Australian regional community is indicative of the changing diversity occurring across business.
—
Jess de Campo
Imagine Uraidla / Chair
Imagine Uraidla is a thriving community organisation in the Adelaide Hills that exists to inspire, connect and grow a vibrant, resilient and caring district.
As chair, Jess de Campo has helped lead Imagine Uraidla as it transformed the district into a thriving community. 
Leaning on her experience as a senior social innovator at The Australian Centre for Social Innovation, as well as her work in youth justice, policy and research, Jess says she wants to ensure that Imagine Uraidla is accessible, always listening and responding to community.
—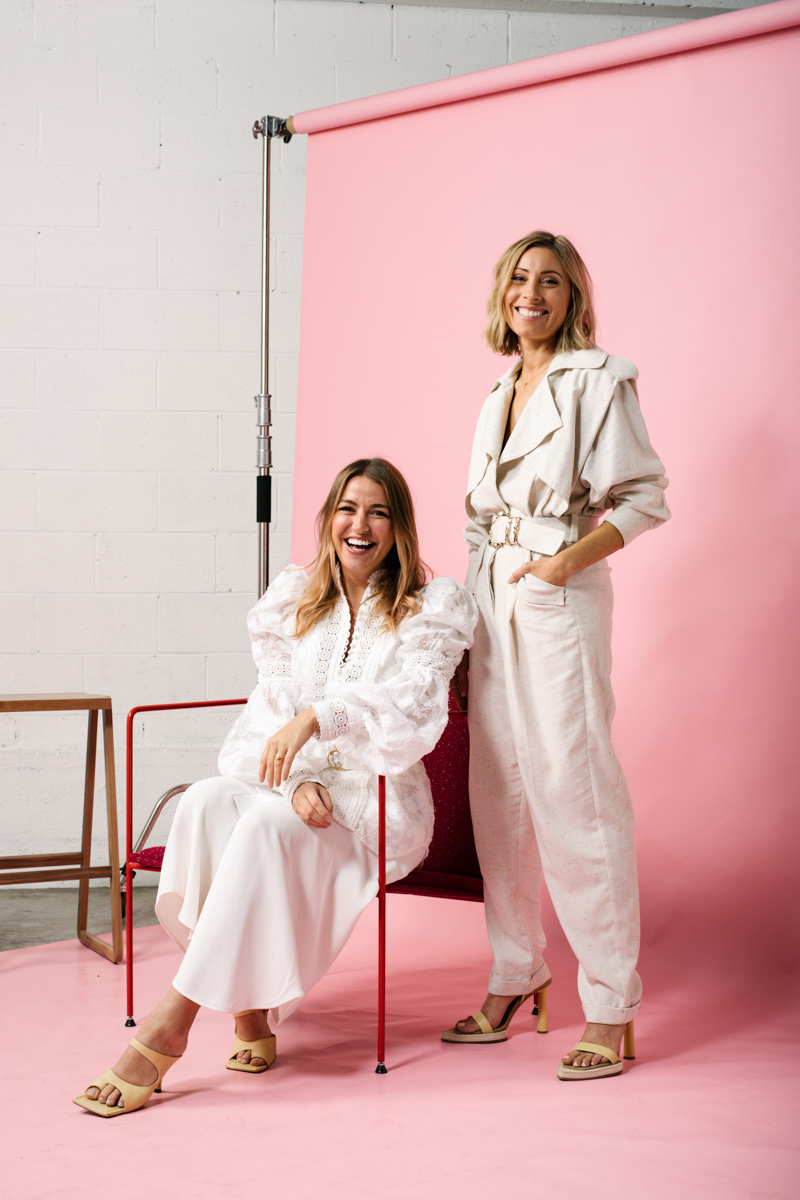 Julia Ritorto & Kathryn Forth
The Line II Pty Ltd / Creative Directors
Julia Ritorto and Kathryn Forth are the Creative Directors behind Adelaide brands Acler and Significant Other. 
The pair developed a friendship while working at an iconic fashion house, where the ideas for their own fashion label began.
Together they have created an international womenswear business that exports to more than 44 countries and is stocked by some of the biggest names in fashion, including Saks, Harrods and Harvey Nichols.
Julia and Kathryn operate the two brands from a design studio in the heart of Adelaide, employing more than 30 women and partnering with female-owned and operated businesses across the globe.
—
Kellie Taylor
EP Analysis / Co-founder and Managing Director
When analytical chemist Kellie Taylor returned to South Australia after living in Europe she says she was concerned by the limited employment opportunities in her chosen field on the Eyre Peninsula.
With the aim of providing environmental sampling and testing options for locals, as well as educational tools for young people, she and Anton – her husband and business partner – founded EP Analysis.
In the last 12 years, the business has diversified its services to include construction, mining, fishing and more. Kellie says the diverse portfolio has assisted the pair as leaders and educators of science-related topics in regional areas.
—
Kristin Carson-Chahhoud
University of South Australia / Associate Research Professor
After almost failing year 12 and with no science subjects in her final years of high school, Kristin Carson-Chahhoud says her road to becoming a scientist has been on the back of dogged perseverance. 
In 2018, she started the research group Translational Medicine and Technology, which is committed to improving health service delivery.
The startup uses augmented reality and holographics to deliver evidence-based health information, with the research being used to underpin international guidelines for treatment recommendations, inform public policy and influence clinical care to improve management of chronic diseases worldwide.
—
Lisa Mrowka
ADL Support Services / Founder
Through her business, ADL Support Services, Lisa Mrowka is working to improve and simplify support services for people under the age of 65 living with acute injury, chronic illness and disability.
Drawing on her own experiences and the experiences of her loved ones, she is seeking to place disability and inclusion in the forefront of people's minds.
She says in its four years of existence, ADL Support Services has grown to a team of 50 passionate individuals and been a finalist in the Minister of Innovation and Skills' Small Business Awards in 2019 and 2020.
—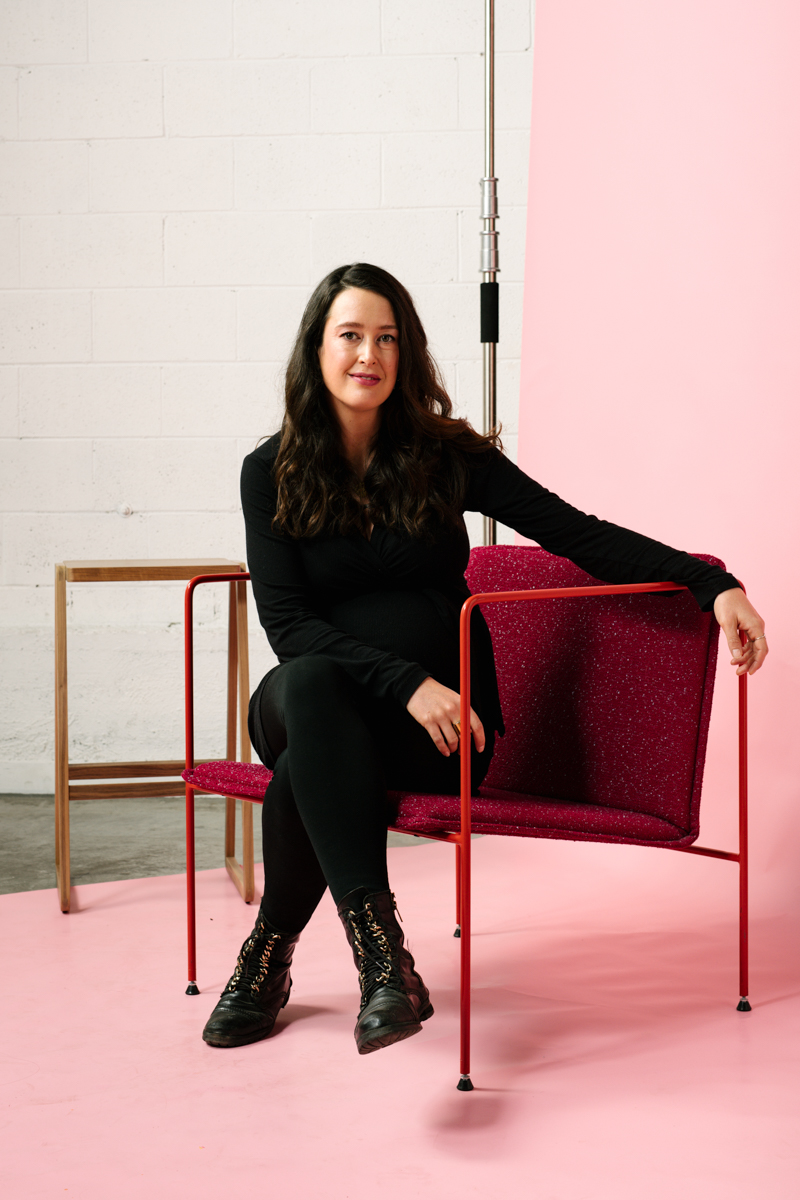 Louise Heesom
Heesom Casting / Casting Director
Louise Heesom co-runs South Australian casting consultancy Heesom Casting. 
She is the woman who brings bold and creative visions into reality, finding the faces and casting the actors that bring the worlds of storymakers to life.
Louise has been behind the scenes of productions such as Mortal Kombat and SBS TV series The Hunting.
Her hope is to provide inclusive casting that represents the rich diversity of Australia, to help grow the casting scene and local acting community and to build on SA's presence in global productions.
—
Lyndsey Jackson
Platfarm / Chief Technology Officer & Co-founder
Lyndsey Jackson is using technology for good.
In 2016, she helped kick off one of the nation's biggest grassroots social justice campaigns, starting social media campaign Not My Debt, which aimed to raise awareness of Centrelink's unlawful algorithmic system known as Robodebt.
Three years later, she co-founded Platfarm – an app that seeks to turn any tractor into a smart tractor through data and enable better workforce management and more sustainable crops.
As a woman in technology, Lyndsey says she continually faces gender-related challenges. She has adapted through creativity and flexibility and says her experiences have encouraged her to be vocal about gender disparities.
—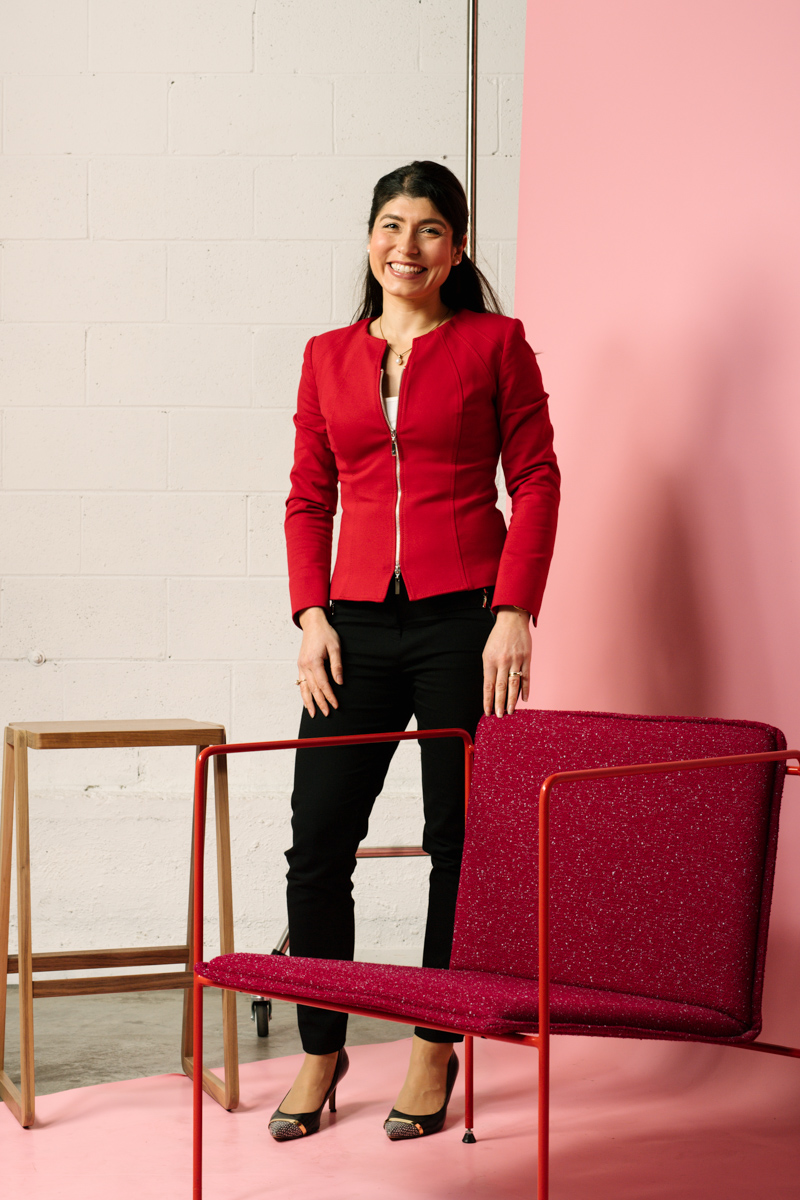 Marissa Schulze
Rise High Financial Solutions / Managing Director
What began in 2011 as a dream to inspire and empower others to achieve their financial goals led Marissa Schulze to launch her business Rise High Financial Solutions.
The business has grown to more than 25 people and helps thousands of Australians with their financial literacy in areas including property investment and self-employment.
Marissa has also developed Rise High Rookies, a volunteer initiative running financial literacy workshops in schools, and a financial literacy program for women seeking essential money management skills.
Working in conjunction with local women's community centres, she says the organisation has empowered hundreds of women to regain financial control of their lives. 
—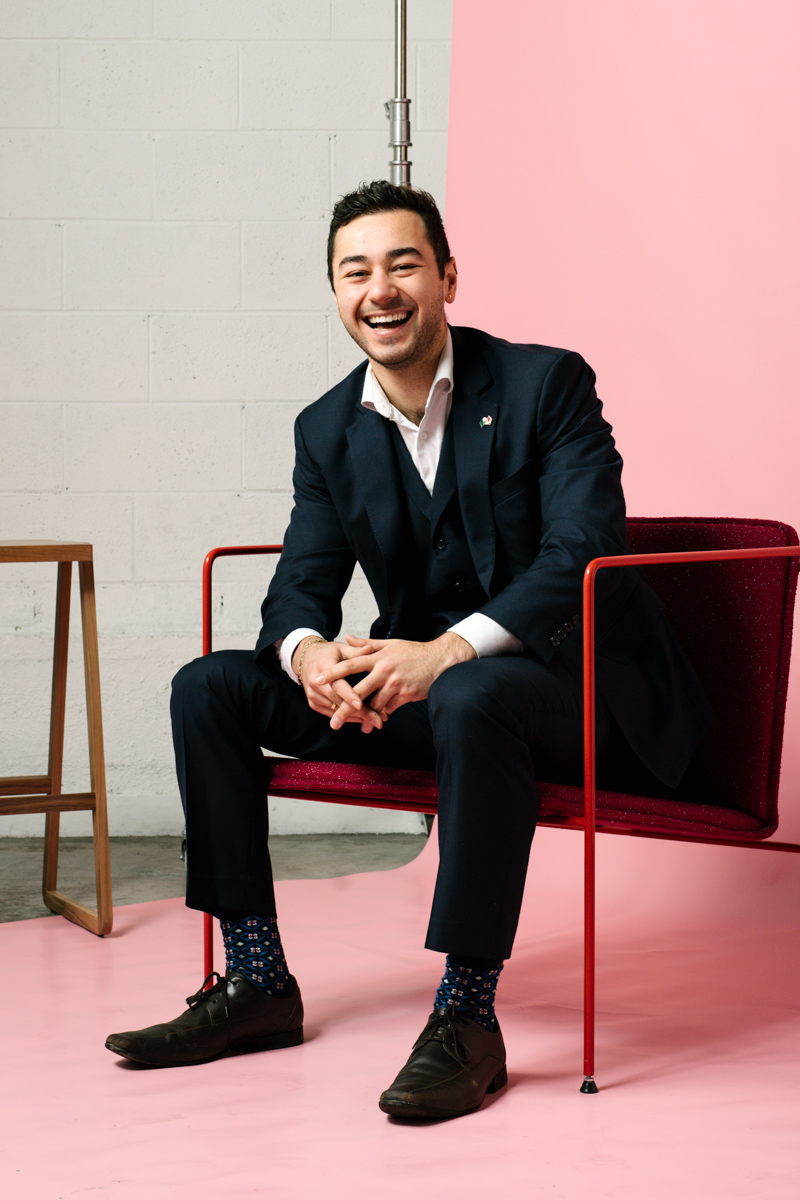 Mathew D'Onofrio
Nightlife First Aid / Founder, CEO & Owner
At 17, Mathew D'Onofrio could see too many young lives were being lost or permanently affected by drugs and alcohol, and so he started Nightlife First Aid.
The first aid service is dedicated to creating safe partying environments for young people by having people with first aid knowledge on site in case of a medical emergency.
Mathew says his Adelaide-based organisation has attended more than 60 events, treated almost 2000 party-goers and prevented the deaths of 25 young Australians. 
His work was recognised in Forbes 30 Under 30 2018 Social Entrepreneurs Asia.
—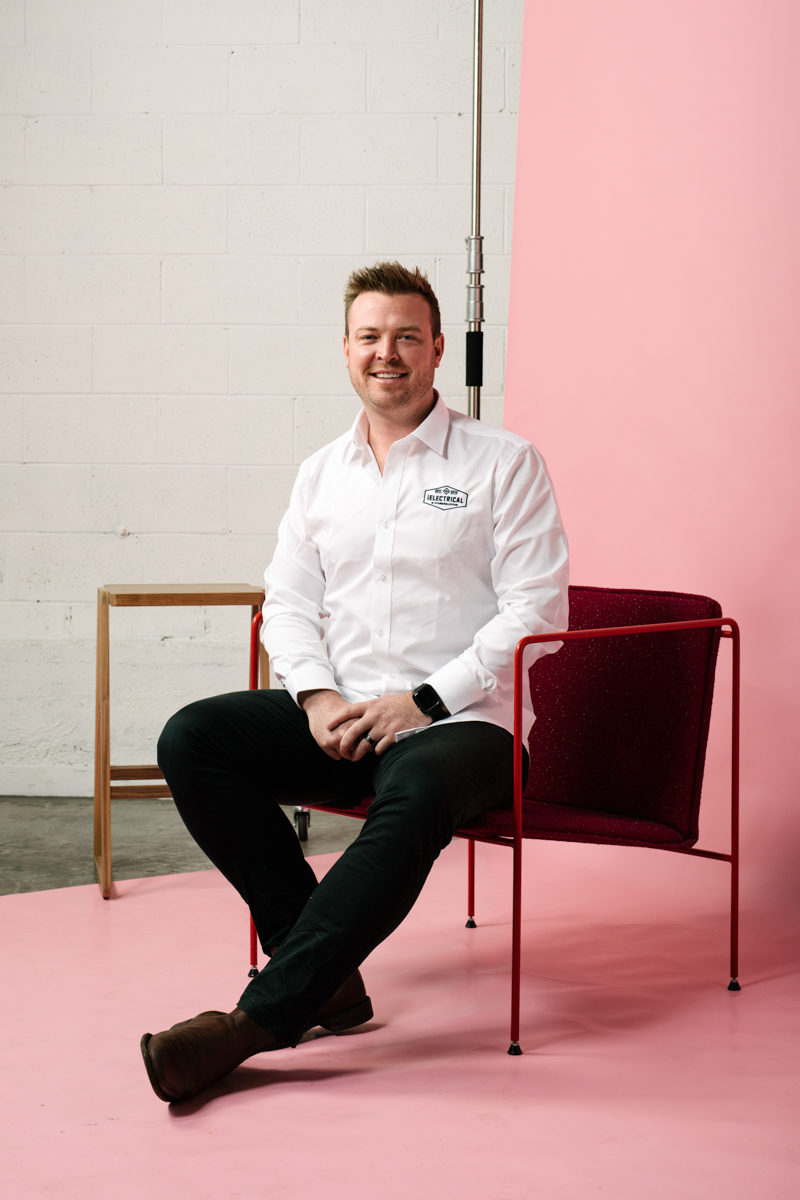 Matt Downie
iElectrical & Communications Pty Ltd / Director
iElectrical & Communications is the business that Matt Downie never thought he'd be brave enough to start. 
In 2016, he built up the courage to take the first step towards building his own electrical company, working by himself on the weekends as he sought to develop and grow his customer base.
Slowly but surely, he was able to leave his full-time position as an electrician and buy his first van, an experience he says was "scary, exhilarating, exhausting and rewarding" all at once. In the past five years, iElectrical & Communications has increased to a staff of 22.
Matt says the company's success comes from his commitment to see through his tagline: #keepthelightson. 
—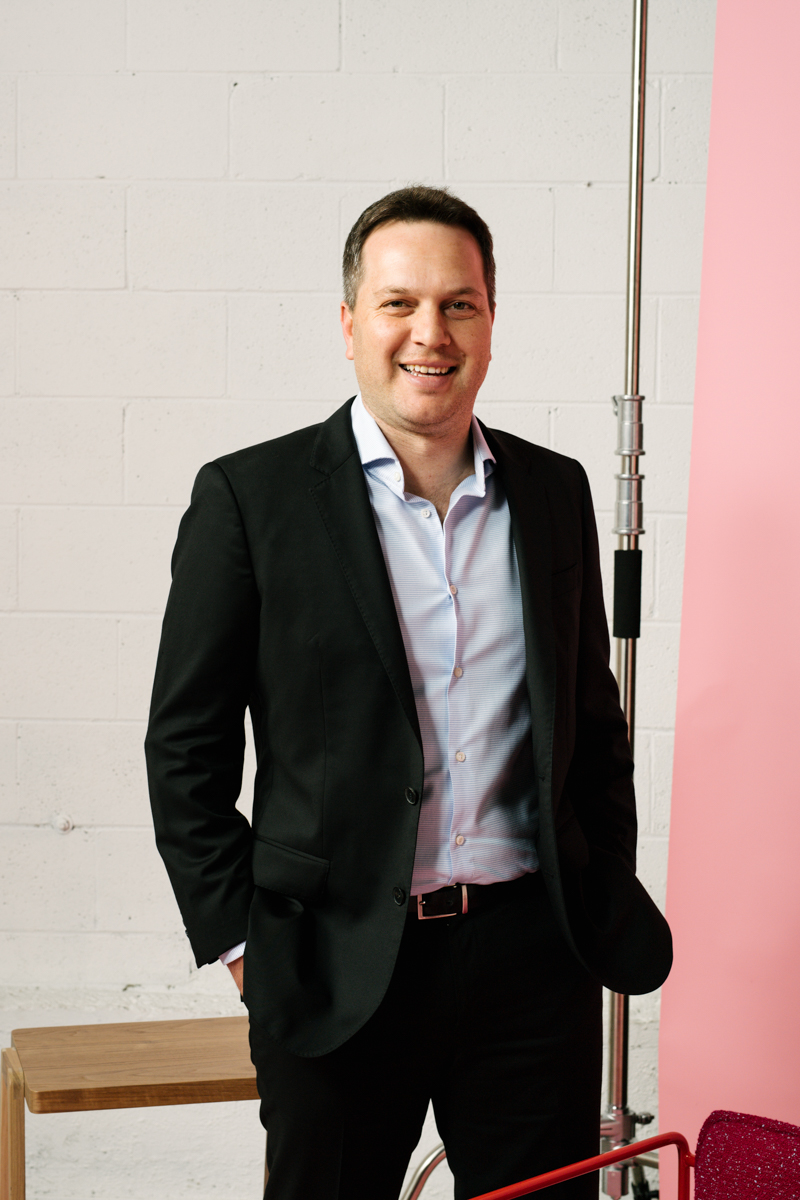 Matthew Pezzuto
Horizon Construction Services Pty Ltd / Managing Director
Managing Director of Horizon Construction Services Matthew Pezzuto has led the company into the commercial construction industry.
The building company, which specialises in construction, fit out and refurbishment projects, is working on a number of major projects across the state. These include the redevelopment of St Margaret Mary's school community hub and resource centre and the conversion of an existing warehouse into a gym and therapy space in Findon.
Matthew says the business' ability to embrace technology and continually improve the way it works and constructs buildings has enabled it to achieve success.
—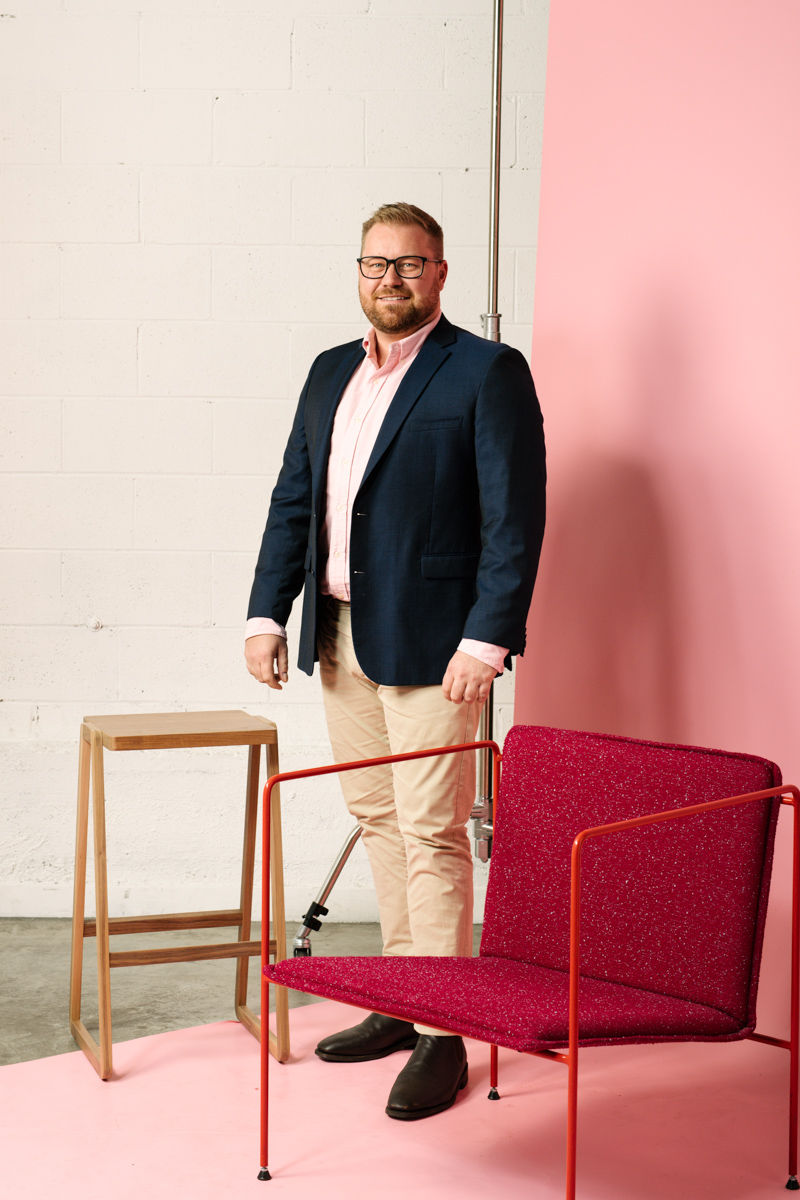 Matthew Wilkins
Venergy Australia / CEO
Household solar installation organisation Venergy was founded in Adelaide in 2009, and a few years later Matthew Wilkins was invited to join the company.
He says at the time the solar industry was still considered very risky business but he saw the opportunity for a company installer for solar retailers. 
By capitalising on the opportunity, the company had commercial success. 
Matthew became a significant shareholder and the Managing Director of Venergy, which he says has shifted from riding industry ups and downs into a diverse, highly sustainable and fast-growing market leader across SA and beyond.  
—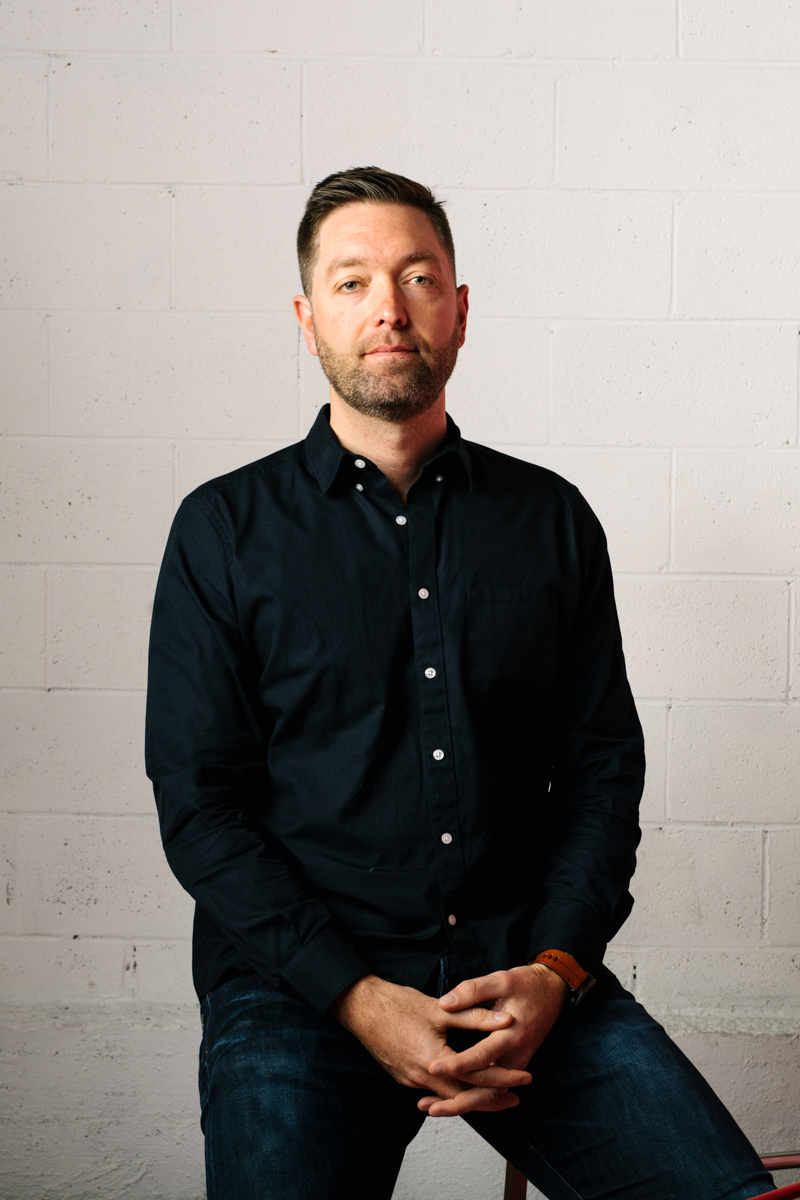 Mike Scott
Nona Digital / CEO
Mike Scott is CEO and Co-founder of Nona, a development studio that builds fintech and blockchain software.
He says the company works with leading blockchain businesses like Tezos, Algorand and Civic and, despite COVID-19, Nona had its best year in 2020 and was on track for upwards of 40 per cent growth.
But Mike says he is particularly proud of the culture his team has developed.
As an early adopter in the blockchain space, he says he's spoken on the subject across three continents and, with a passion for working with highly motivated small business leaders, he has implemented coaching into his leadership practice.
—
Paul Baker
Chefs on Wheels / Director
In March 2020, the coronavirus pandemic drastically altered Australia. Millions of lives were thrown into chaos and industries faced bleak futures.
Chef Paul Baker was stood down while his wife and her business partner were on the verge of losing their business.
Among the havoc, Paul was inspired to pull some of Adelaide's best restaurants and talented chefs together for Chefs on Wheels, recreating restaurant quality food as ready-made meals for people to enjoy while in lockdown.
Paul says within two months the start-up had delivered 4000 orders. 
It has had such success that while the world begins to return to normal, Chefs on Wheels has remained.
—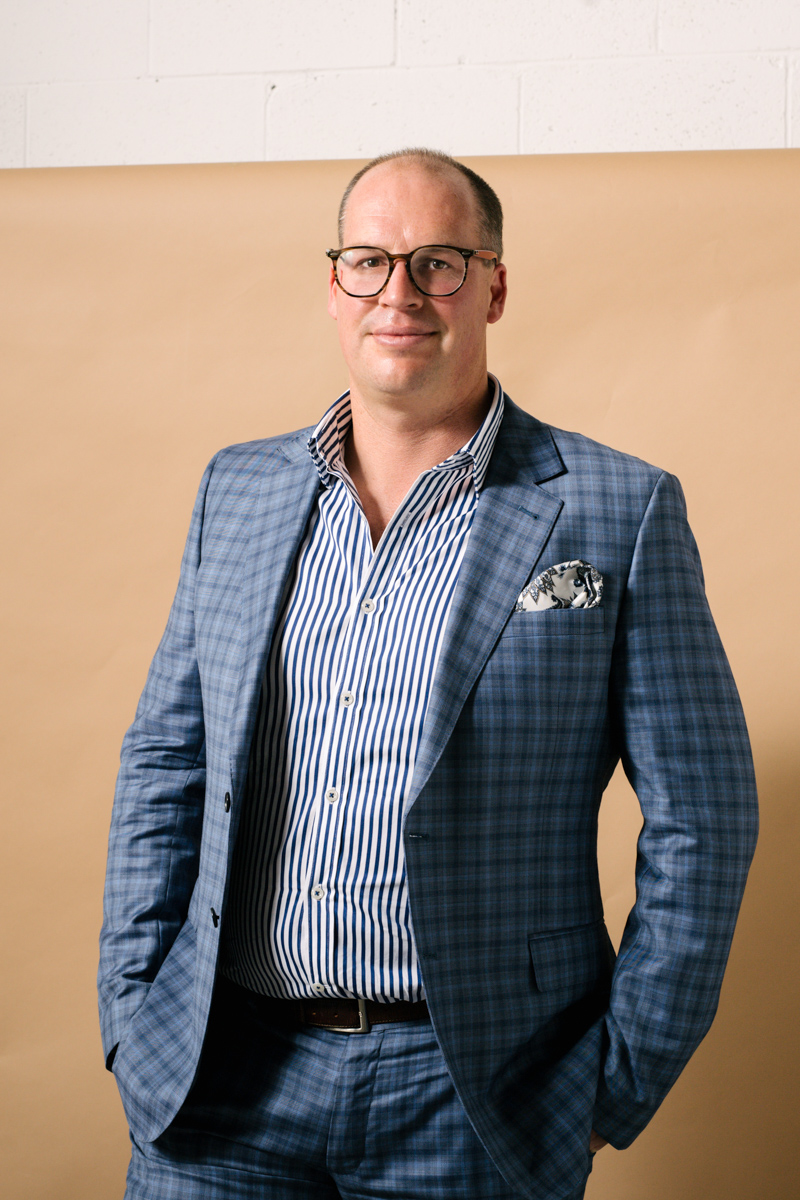 Simon White
Waternish Engineering / Managing Director
Simon White is Managing Director of construction firm Waternish Engineering, which specialises in design and construction services in the water industry in SA and across Australia.
He began working in the family-owned business as a labourer, slowly progressing to his current role in 2006.
Simon says over that time Waternish has grown to win key projects interstate and secure long-term program partnerships in South Australia.
He says he's especially proud to have taken the business from a three-person company in 2004 with a turnover of less than $2 million to a sustainable business of 38 people and $18 million today.
—
Stephen Moss
Trymoss Engineering / CEO
While working in the oil and gas industry, Stephen Moss noted a large amount of technology was outdated and there was a lot of room for expansion. 
He set out to design a new friction reduction tool that would help reduce torque and drag during the oil and gas exploration drilling process.
After years of research and development, he was able to bring The Centrefire to market, taking the technology to the USA to test.
He says the product's success means it's being used in the US, Canadian and Australian markets today. 
—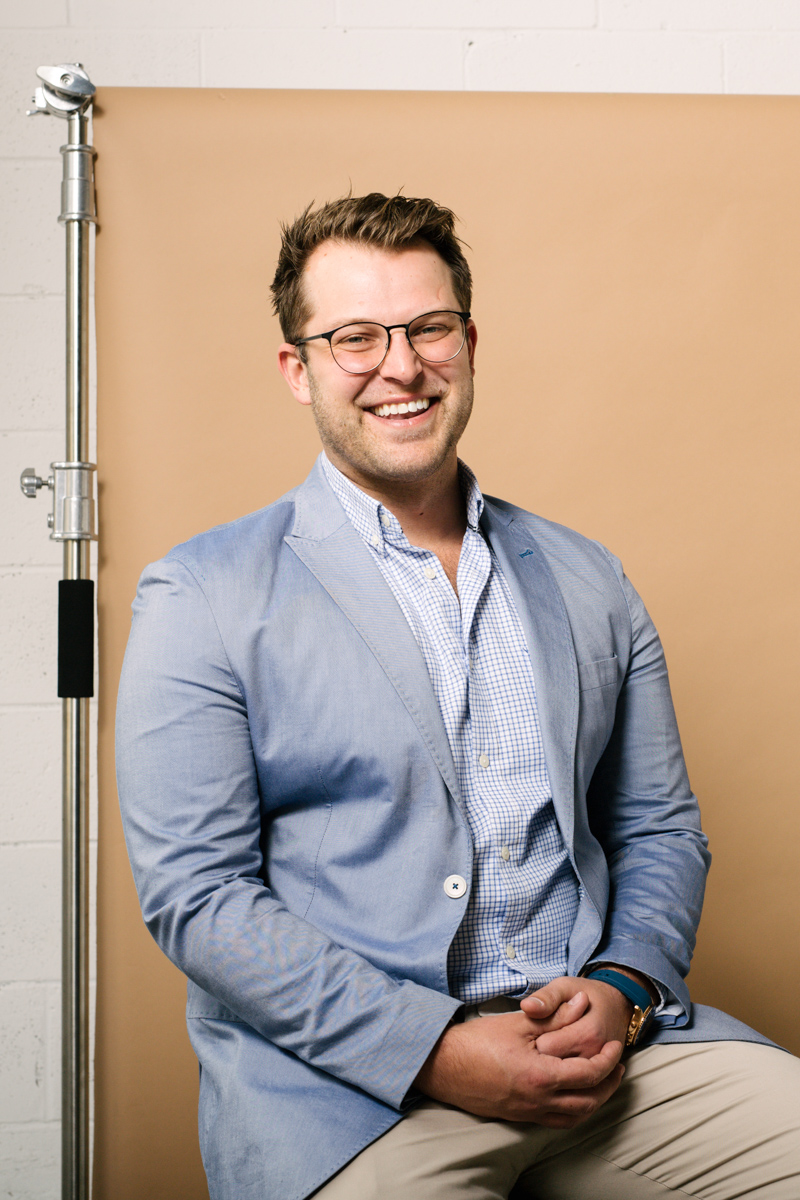 Tom Welsby
ResVu / Managing Director
After starting his working career as an accountant Tom Welsby quickly shifted into the strata management sector, founding his own company and working as a contractor to one of Australia's largest strata firms.
He developed a software product, ResVu, built to improve resident communication across his high-density communities under management.
Seven years after starting his strata management company, Tom left the business to focus solely on ResVu.
He says it's since become a white-label software product for strata companies, handling the end-to-end customer service channels, including communication, committee management, maintenance workflows, contractor tracking and data analytics.
—