Plate and Cup
Third by NNQ to open at One King William
Something new from the crew at NNQ.
On the ground floor of One King William Street, behind the temporary dividing wall propped up by Abbots and Kinney's temporary café, the next phase of NNQ is under construction.
By the end of this week, the A+K pop-up will be no more, and by November 13 – all things going to plan – the space will open up to become Third by NNQ, a breakfast, lunch, and bar offering from the famed family behind the Woodville and Gouger Street restaurants.
Third by NNQ is slated to open Monday, November 13 and will operate from 7:30am-7pm Monday to Thursday and 7:30am-2am Friday and Saturday.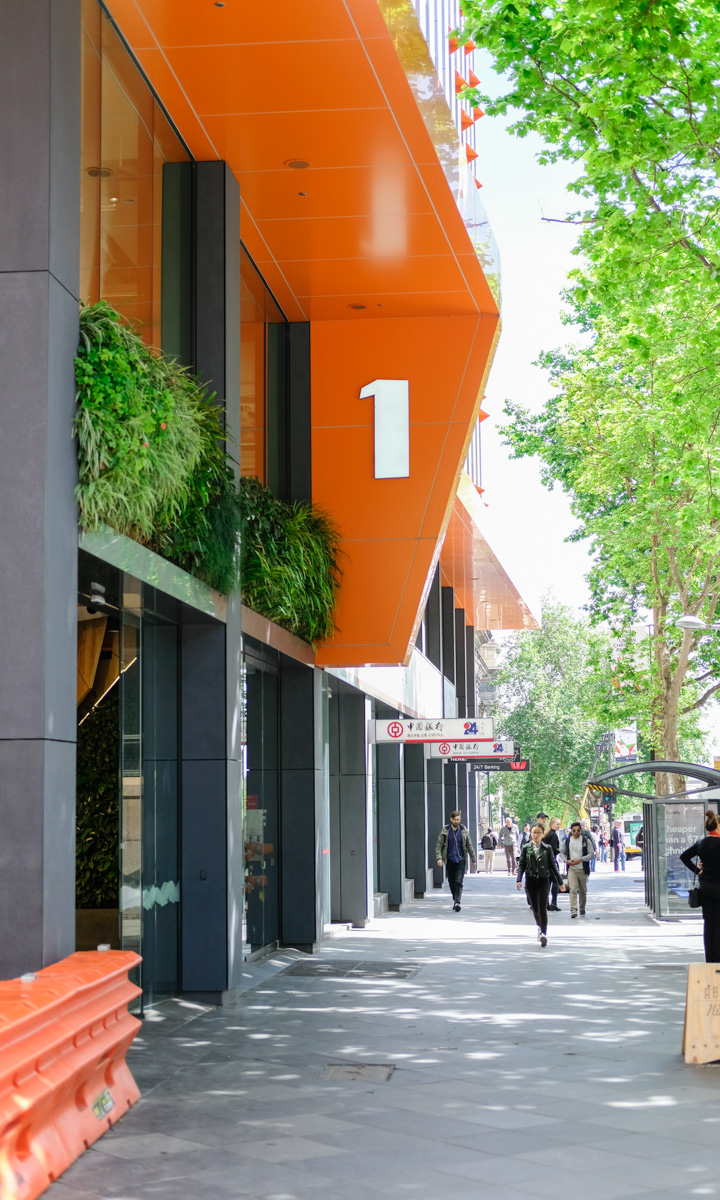 Stay tuned to NNQ's socials for updates.
"We've been pretty quiet about it, because we didn't want to get hopes up," co-owner Jennifer Luong says.
"In my head, after I opened Little NNQ three and a half years ago, I thought 'let's stop there. We're not going to do anymore. That's it. We're done.' But I just kept on thinking I'd always wanted to open a bar, always."
Jennifer was first approached for the King William tenancy in October 2016, and she's been honing the concept ever since, focussing on a menu that contains all the tenets of the other NNQ venues, while keeping in mind the office catchment above.
"We've poached a couple of things from both of our restaurants, to see if we were working in an office, what do we want? We want it to be quick, we want it to be tasty, healthy, and more importantly, affordable, because… you're having lunch every single day," Jennifer says.
Open from 7:30am Monday to Saturday, the menu will feature a breakfast banh mi, which Jennifer describes as "like a poor man's breakfast that you would have in Vietnam".
"If you speak to anyone that's Vietnamese and who's about 30 and knows what it's like to have immigrant parents, it's so simple," she says.
"You've got banh mi whole, you don't cut it, you tear it, sunny side up fried eggs with soy sauce and pâté, and then there'll be an option to make it an egg and bacon roll, but instead of bacon we've used pork belly.
"[And] there's little things like tomato-y sardines with bread rolls, and then there's our sticky rice for breakfast. It's like your waffles and chocolate."
As a bar, Third by NNQ will operate six days a week also, with the menu switching from lunch to an after-work nibbles menu at around 5pm, staying open until 7pm Monday to Thursday, and until 2am on Friday and Saturday nights.
The focus for the bar's food and drink offering, again, is affordability – the wine list won't stray far beyond $8–$15, and the cocktails will all be under $20.
Thematically, the drinks on show will tell the story of Jennifer's family – with each based on a location dear to their hearts.
The Adelaide cocktail, where Jennifer and her sister were born, will reference our state's wine culture by employing Four Pillars Bloody Shiraz Gin; Saigon, where Jennifer's parents met, will use "fresh vibrant and almost complicated" flavours to represent the fast pace of the city.
Third by NNQ will also be the latest bar in the Gresham area, with a frontage on both King William Street and Gresham Place.
As a long-time trawler of Adelaide's evolving small bar scene, it's with great pleasure that Jennifer brings NNQ's brand into the West End's late night drinking scene.
"I think it's going to be pretty hectic. Bibliotheca and La Buvette have their own following, and it's great because I'll drive past most weekends and they're pumping… so I think it's going to be great," she says.
"I love the fact that the football's now at Adelaide Oval, so there's so much foot traffic, and it's encouraging people to come out to the city now, because there's little places that you can go, little places that you can discover.
"It's just opening up to a whole new experience, I guess. There will definitely be some sort of bump in the way… but it'll just be a learning curve, because we learn as a family, so then we can improve.
"Its all about wanting to give the best that we can give to our customers."