Our favourite photos of 2021
Culture
One of the great privileges of making this magazine is getting to show you Adelaide as my team and I see it.
We do this through our selection of stories, the people we choose to speak to and the themes we want to discuss.
Every quarter, we then distil this vision into a print publication (pick up our summer Love Edition, on streets now), and during this process yet another privilege we're afforded is to ask some of Adelaide's most talented photographers to show us their view of the city.
Always, there will be a new perspective of a street, or bar, or café that we hadn't considered before.
With that in mind, this year we're wrapping up 2021 by sharing with you our favourite photos from the last 12 months.
—
Chef vs. Public BBQ: Harry Bourne
This was the return of an article series CityMag hadn't run in the magazine for at least a couple of years – brought back, fittingly, for our Park Lands Edition.
It was nice to spend some time in the southern park lands with the supremely amiable Harry Bourne of the Big Easy Group, with Andre Castellucci capturing the beautiful mid-morning cook up.
Photographer: Andre Castellucci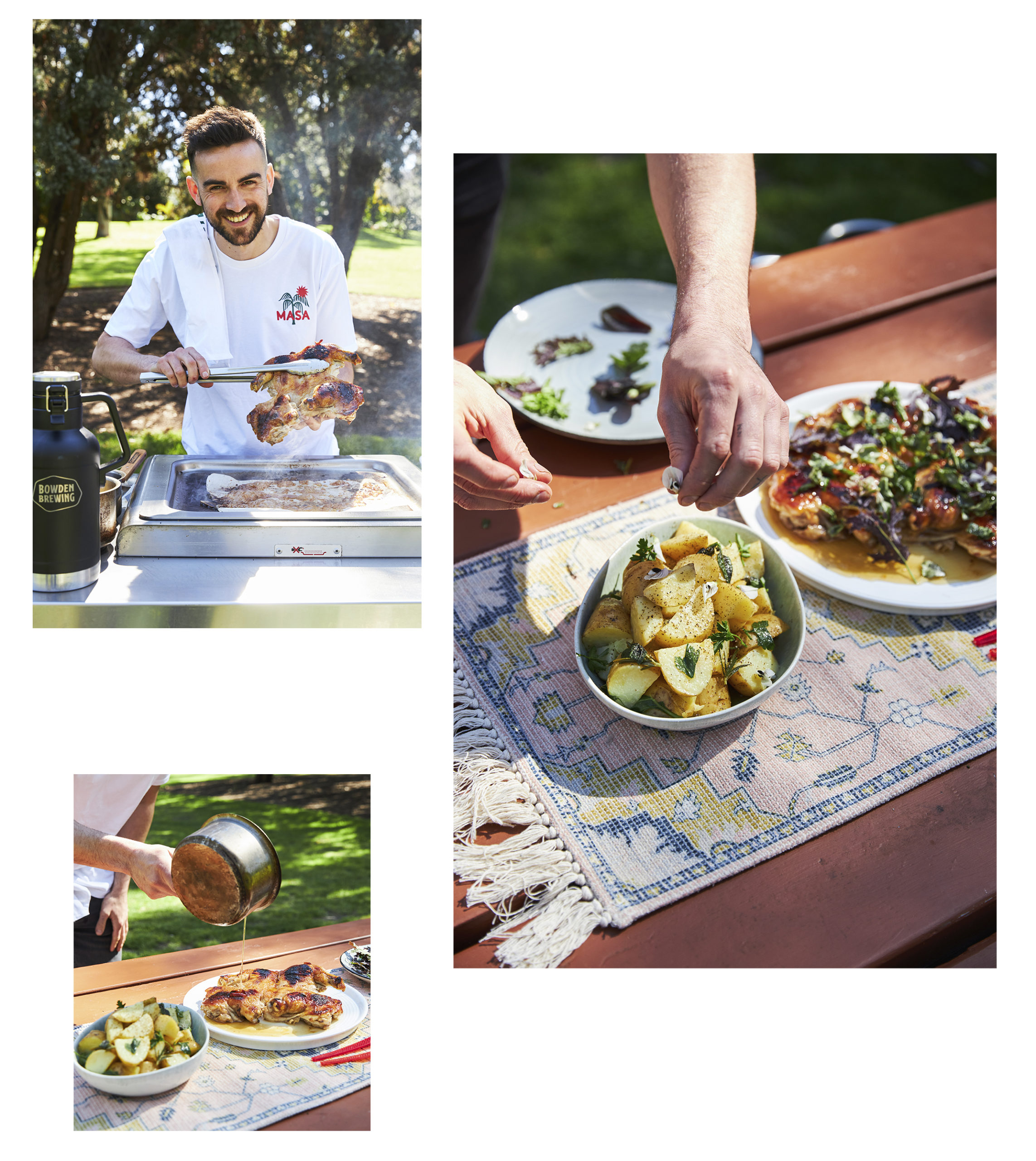 'We're here for all the women that came before us
and all the women that will come ahead of us'
CityMag's own Angela Skujins, reporter and photographer on this occasion, went along to the March 4 Justice in Adelaide to capture the frustration and anger felt by women in the wake of inaction following the historical 1988 rape accusation levelled at Attorney-General Christian Porter (which he denies).
Photographer: Angela Skujins
Misgendered and misnamed:
SA tertiary institutions are not accomodating trans students
It is no small act to speak up against institutions as large as those in the higher education sector, but three South Australian gender-diverse students wanted to see change in tertiary education organisations so their experience of being misnamed and misgendered on campus would not be repeated in the future.
We wanted to capture the confidence, assuredness and clarity of purpose of these individuals, and so, of course, we turned to Morgan Sette.
Photographer: Morgan Sette
Returning flame to soil
For our winter print edition, Angela Skujins spent the night camping with the Kaurna community to see the process of the first cultural burn in the city since colonisation, as captured by Jack Fenby.
Photographer: Jack Fenby
Style Sample: People contain multitudes
As editor, I have a lot of favourite recurring articles within our print edition (actually, all of them), but my favourite favourite is what happens every time we set Sharmonie Cockayne and Thomas McCammon upon Adelaide to capture the city's style. We're a pretty good lookin' bunch.
Direction: Sharmonie Cockayne
Photography: Thomas McCammon
Meet the groundskeepers
This was a new one for us – getting to know a bunch of people, all at once, who work in the same field. We learned a lot about keeping Adelaide's park lands green, and some of the joys and frustrations of being a groundskeeper.
Josh Geelen, who photographed the piece, brought a lot of personality out from the cohort of uniformed horticulturalists.
Photographer: Josh Geelen
Bodies of work
In our winter 40 Under 40 edition, we spoke with Solomon Kammer about reclaiming identity and finding clarity and purpose in the work of being an artist and public figure.
There happened to be some very nice light at Solomon's studio when Thomas McCammon visited.
Photographer: Thomas McCammon
My Adelaide with Margaret Bako
We haven't put this story online yet – it's from our current issue, the Love Edition – so unless you've picked up a copy, you may not yet be familiar with the beautiful photography captured by Dimitra Koriozos. And so, here now, for you, a preview.
We met with Margaret Bako at her home in Adelaide's north to speak about her experience making a home in the city as Adelaide's first South Sudanese refugee.
Photographer: Dimitra Koriozos
Read the story in print. (It'll go online in the New Year.)
CityMag Covers
We had a lot of fun shooting covers for our print editions this year. Below are the most recent two.
For our Park Lands Edition, we put Jonathan van der Knaap and Sharmonie Cockayne on a boat (captained by Bianca Schuman of The Popeye) to capture a scene, styled and directed by Sharmonie, referencing the Adelaide Park Lands as the city's backyard.
And for our Love Edition, Angela Skujins stepped in as director (what can't she do?), producing a rendition of modern love (iPhone and all), in collaboration with photographer Andre Castellucci and stylist Lauren Bezzina.
Park Lands Cover:
Direction and styling: Sharmonie Cockayne
Photographer: Jonathan van der Knaap
Talent: Olivia Moore and Michael Haddad
Boat captain: Bianca Schuman of The Popeye
Love Cover:
Direction: Angela Skujins
Styling: Lauren Bezzina
Photographer: Andre Castellucci
Talent: David Simmons and Travis Cook
Awkward lighting test subject: Johnny von Einem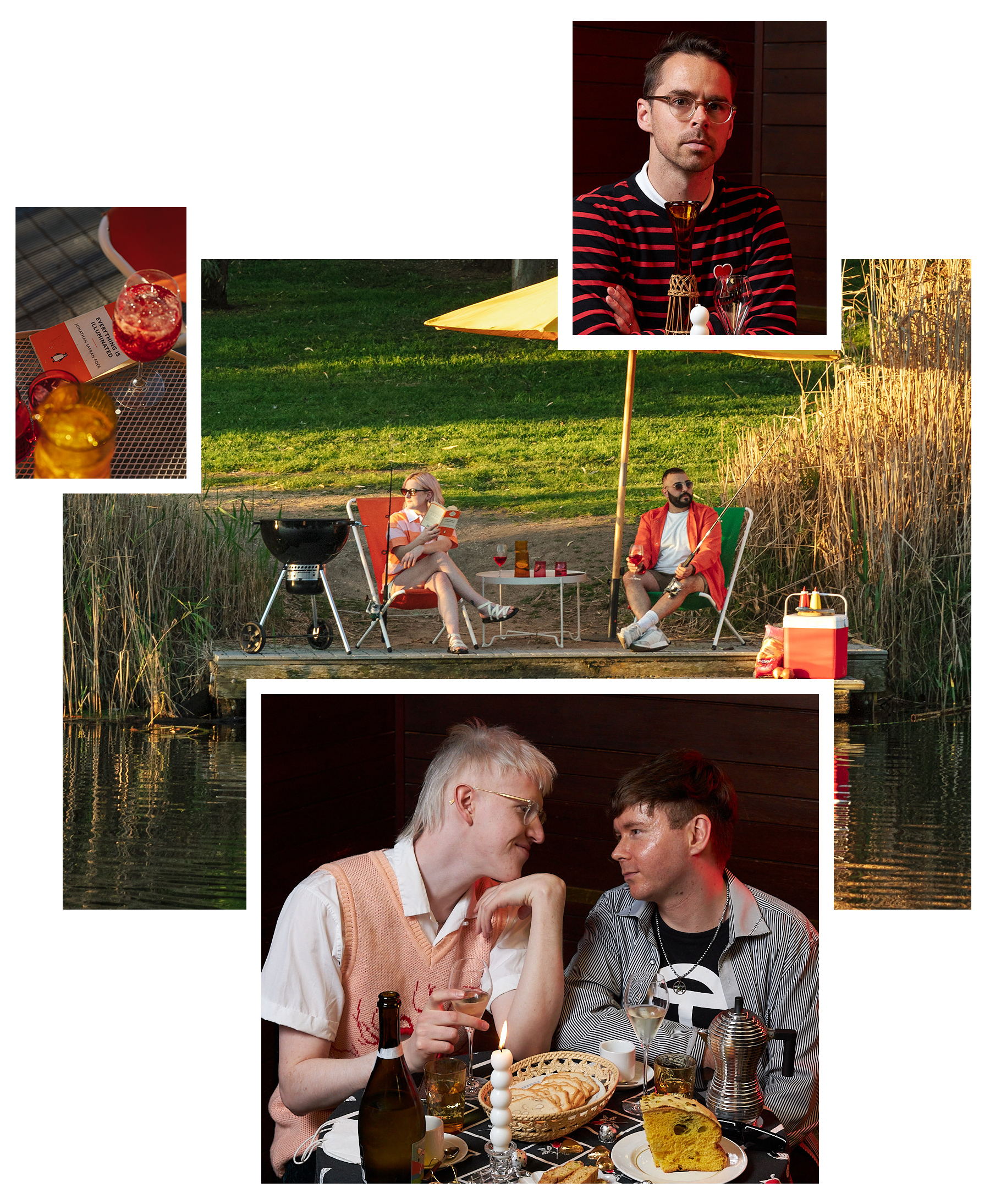 The weight of Wangayarta
Just a few weeks ago, the Kaurna community conducted the first repatriation of Old People's remains at the newly established memorial site known as Wangayarta.
We wanted to cover this story at a human level, and we were lucky enough to have been invited to camp overnight with Kaurna Elders the night before the burial took place. We hope to have given you, dear reader, insight into why projects like this are important. Wangayarta has real and deeply felt consequences for all the people involved and for future generations of First Nations people in Adelaide and Australia.
Photographer: Angela Skujins and Johnny von Einem
Three cheers at Cry Baby
West End dive bar Cry Bar is a moody place, and the vibes were high in this shoot for our winter edition. Bartender Emily Browne certainly pulls off the look of a don't-fuck-with-me whisky drinker.
Photographer: Andy Nowell
The rise of filter coffee
I already had a deep love for coffee before putting this story together, but I had no idea how much I could fall for a photo of a filter coffee being made before I saw these photos from Jonathan van der Knaap.
The story is yet to go online, but it is available to be seen in all its glory in our current print edition, on streets now.
Photographer: Jonathan van der Knaap
Read the story in print. (Keep an eye out online in the New Year.)