Style Sample: The end of summer
April 7, 2021
Adelaide looks good
Fashion
Words and direction: Sharmonie Cockayne
Pictures: Thomas McCammon
Before the pandemic, Adelaide was pretty happy to wear trackies down the Mall (no shade – Yeezy taught us).
We're a slow city, and it suits our sleepy nature.
Or it did.
We've worn our good loungewear to death, we're bored of working from home, and we're in the mood to dust off our fancy things and spend some money at our favourite struggling establishments.
It's hard to miss the bright pops of personality and colour sprinkled around the streets.
We've seen '90s and '00s elements surpass 'trendiness' to become the new normal (again).
On the classier end, thin little baguette bags, tailored trousers and blazers, and Bottega-esque heels.
On the more casual side, think old school Jordans, baggy jeans, and Princess Diana-style bike shorts paired with oversized tops.
Toned up or down, one thing is clear: Adelaide is ready to party.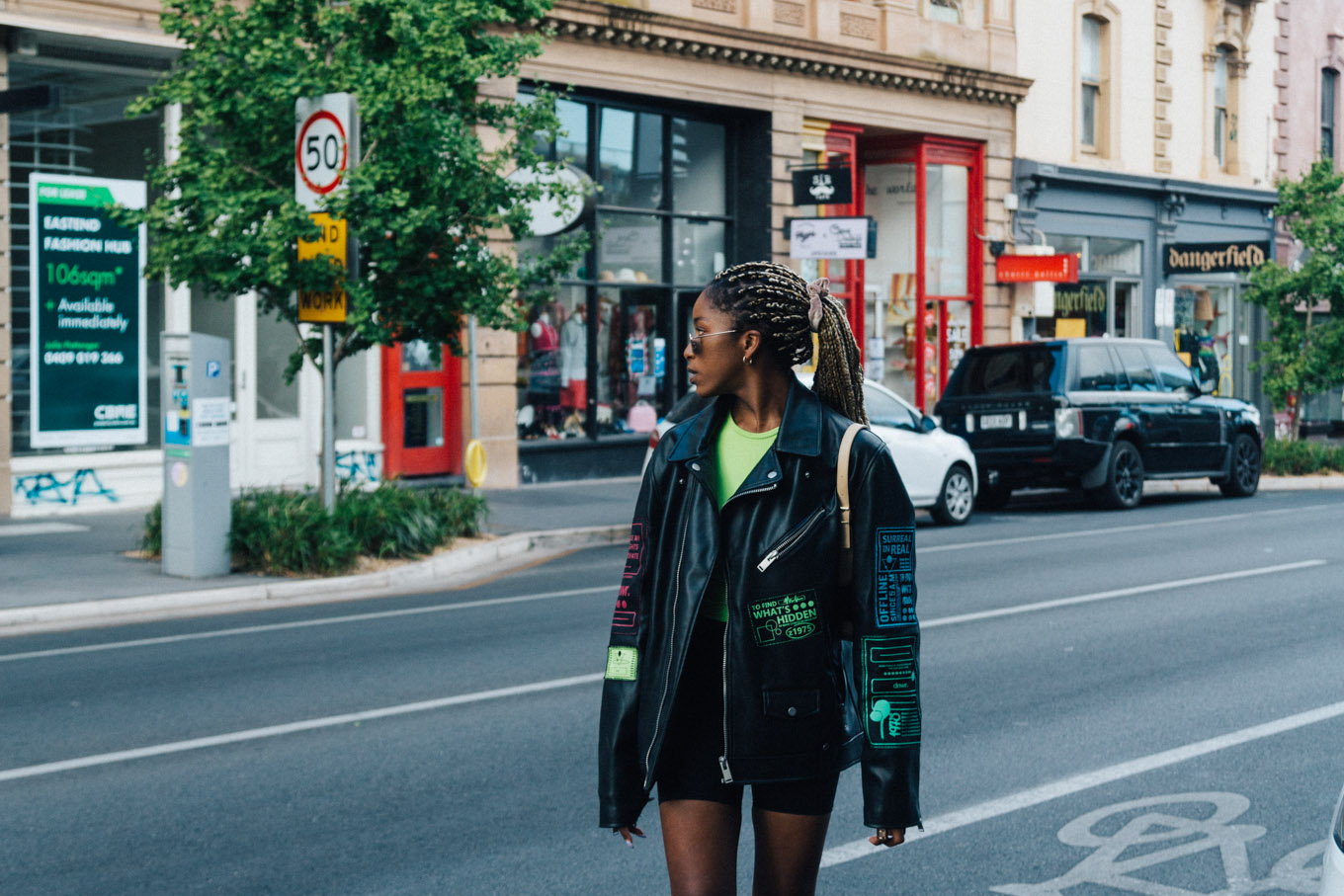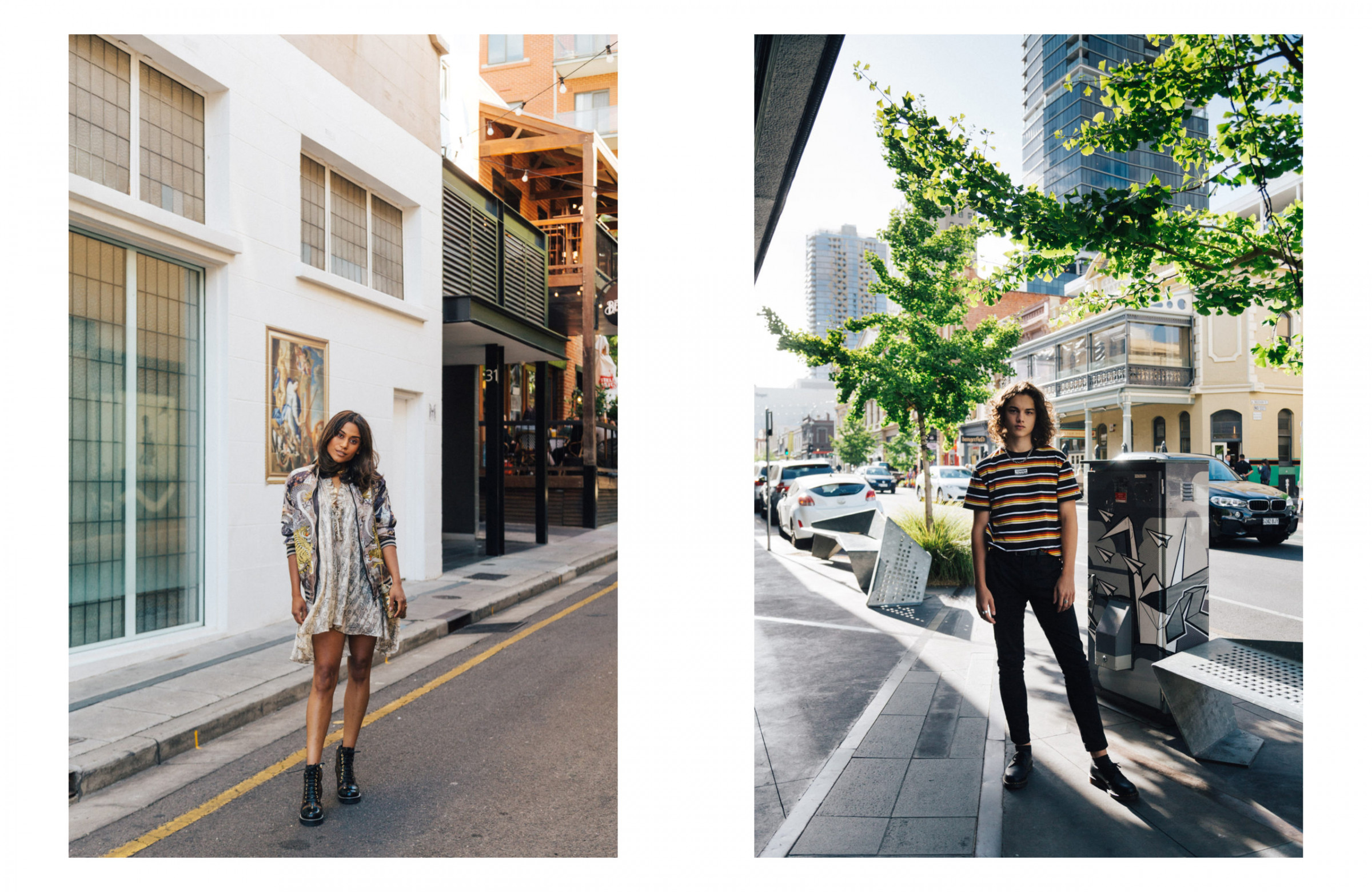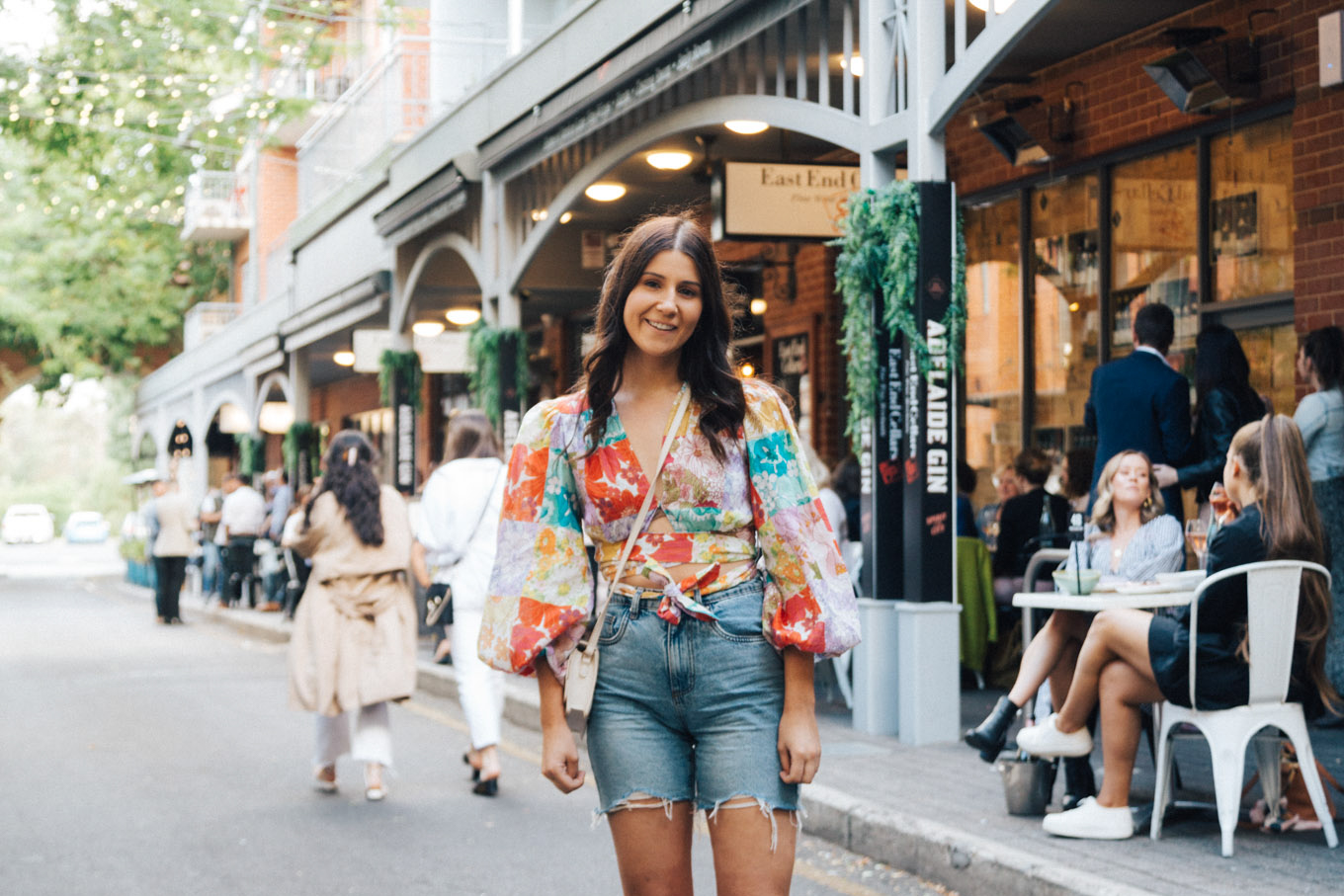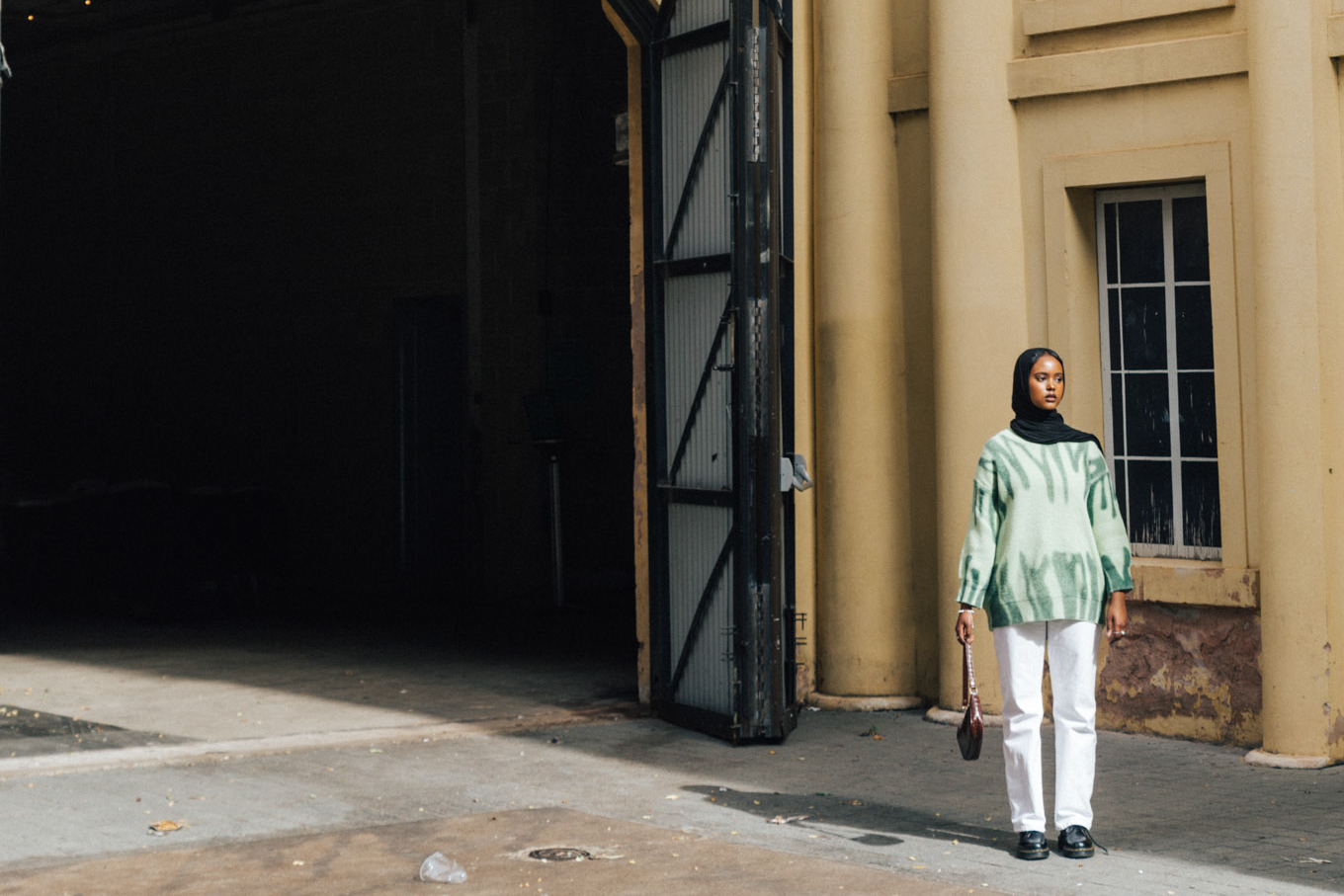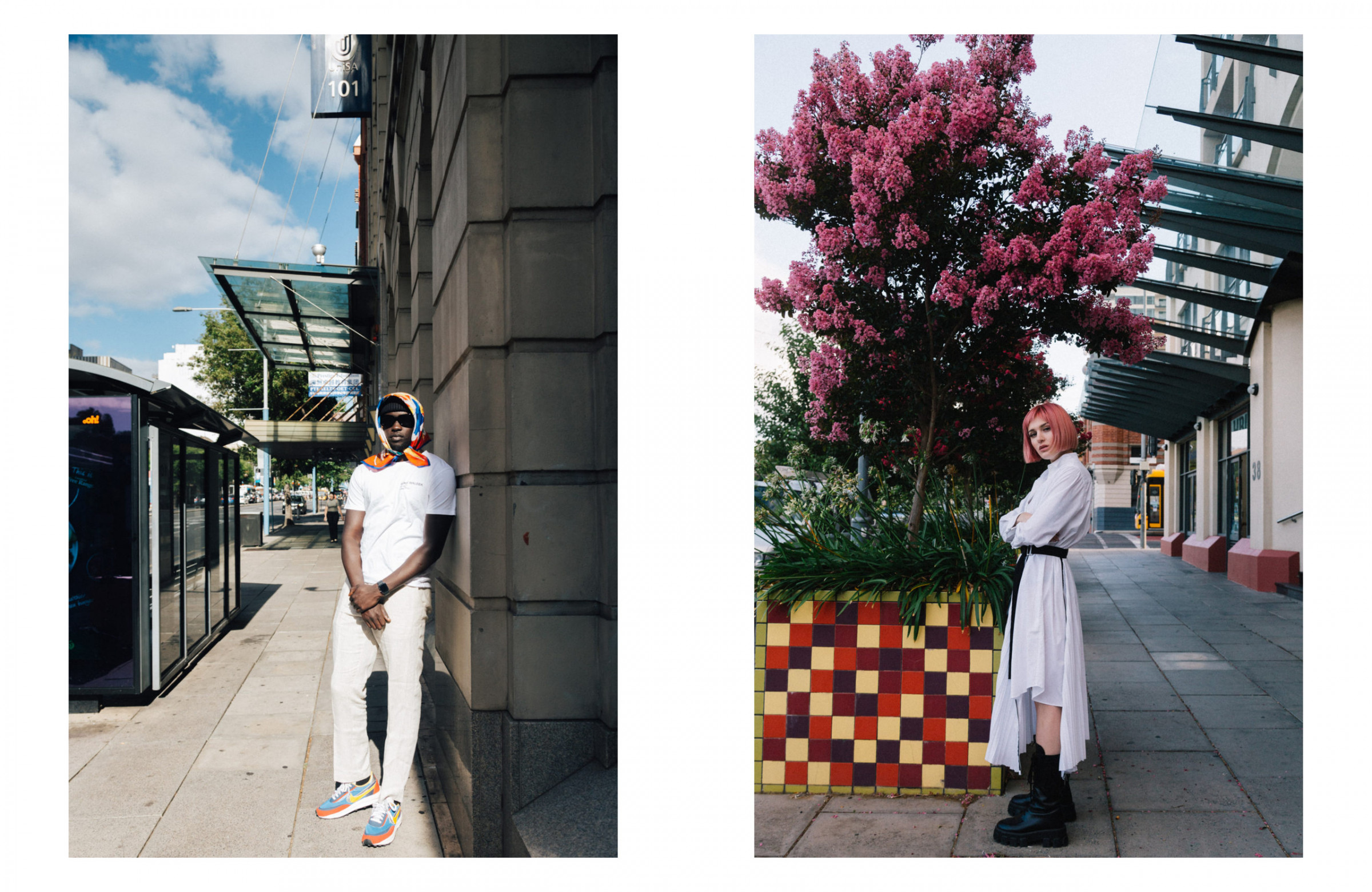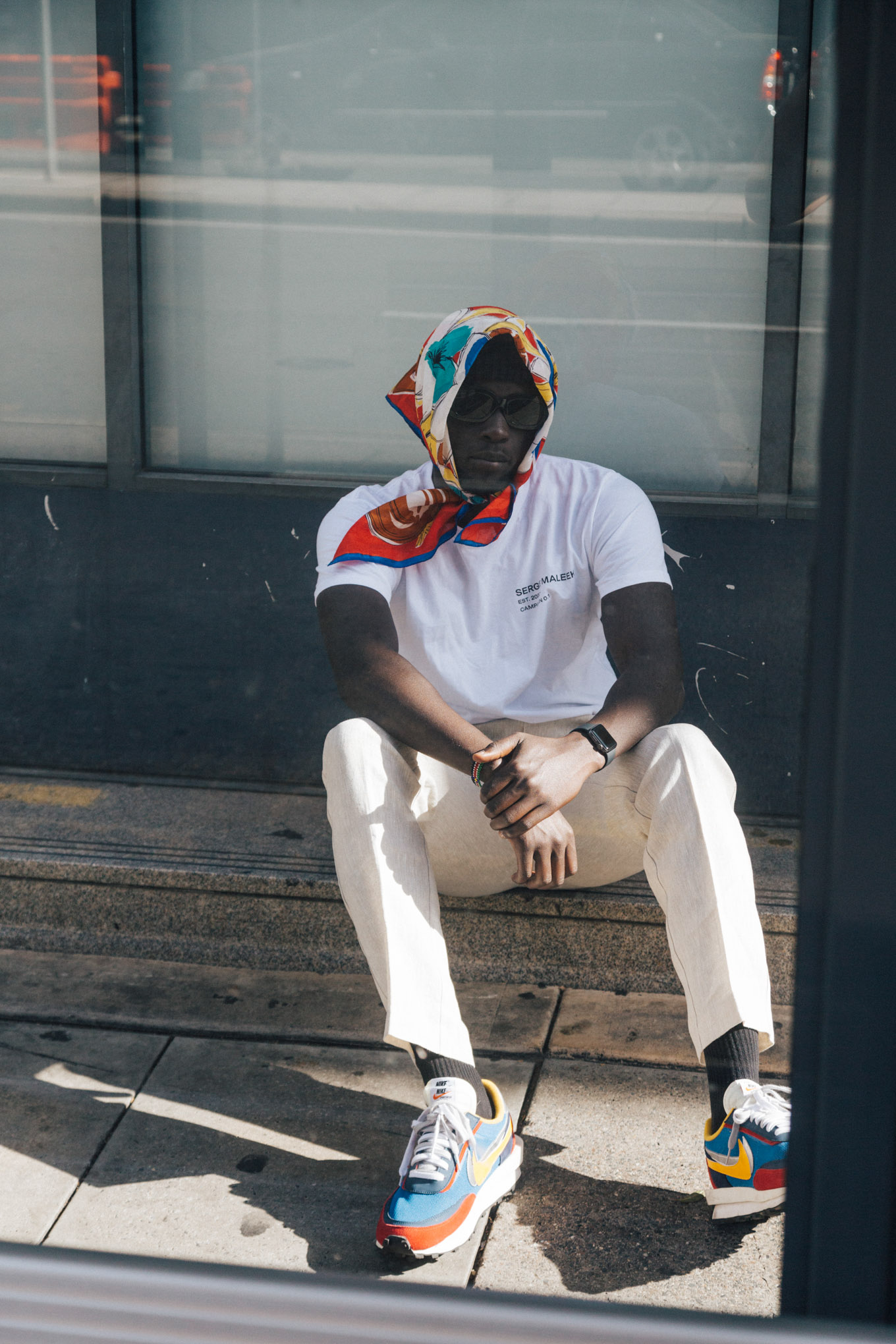 —
In order of appearance:
Vivana Luzochimana
Model & psychology student
@vivy_aj
Joanna Arul Tropeano
Musician and choral coach
@the__style__file
Brandon Bartholomeusz
Musician
@brandonbart
Michelle McClintock
Finance Manager
@mishmcclintock
Medina Ai
Architecture student
@medinabdirashid
Maleek Aler Solomon Deng
Creative Director, Serge Maleek
@ovomaleek
Stephanie Luchnikova
Creative
@stlkova
Shirrin Yusoph
Fashion student
@shirrin_yusoph
Janine Longo
Retail stylist
Stephanie Chehade
Fashion Designer, Stephanie Chehade
@stephanie_chehade
Jessica Taylor
Floral designer
@ivyhouse.adl
Lottie Goodwin
Creative
@lottie­_goodwin
Annabel Hartlett
Producer & deejay
@iamgodlands