Coming Soon
New visuals for an old arts icon
Amid the chaos of re-construction, Charissa Davies is making new space for visual art at the Adelaide Festival Centre.
Charissa Davies might have been working as part of the visual art team at the Adelaide Festival Centre for about eight years, but her job has never really stayed the same.
After coming to the Centre as an assistant, she worked her way up to the top spot of Senior Exhibitions Curator. But as she has evolved her roles, she has also evolved the way the Centre approaches visual art.
When she started out there in 2009, the visual programming was largely confined to the Artspace Gallery that sits almost atop the Dunstan Playhouse. Now, art works are sneaking their way into theatre foyers and more and more public areas.
In part, this has been a natural transformation, but it has also been driven by Charissa's belief that art should not be hidden away in some exclusive realm.
"I think people quite often get intimidated by art and galleries," she says. "I think it still has that stigma of being an elitist thing, 'I don't understand it so I can't go in there'.
"For me, it's for everyone – anyone can look at a work and like it or not, and that's fine."
This embrace of the in-between as a home for art has already seen a permanent piece from former artist-in-residence Steven Cybulka installed near the Space Theatre. But this kind of approach is becoming even more pertinent as the current overhaul of the Adelaide Festival Centre takes place.
As the building works shift around the Centre, the Artspace Gallery will be out of action, and Charissa will be reckoning with a new main exhibition space – the Festival Theatre foyer, which has had been designed with architectural input to ensure a good visual art experience.
Into this space will go the bulk of Charissa's visual arts program for the coming year – details of which were released alongside the Centre's full 2018 program today.
"We're looking at ideas of one, telling the story of the Centre and what's sort of happened here with exhibitions," says Charissa, "but also looking at, say, dance that's gone on here, and also at what shows are coming up and how we can work with them to bring some of what they're doing into the visual art offering."
The shift from Artspace to foyer is not the only significant change that will unfold in 2018. There's also the addition of two enormous digital screens near the main entrance of the Centre, which will be programmed via an expressions of interest process.
"The screen is huge – there's two that make it all up, but it runs for about 18m in total, and it's 4m high, so it needs to be work that will work across a big space," says Charissa.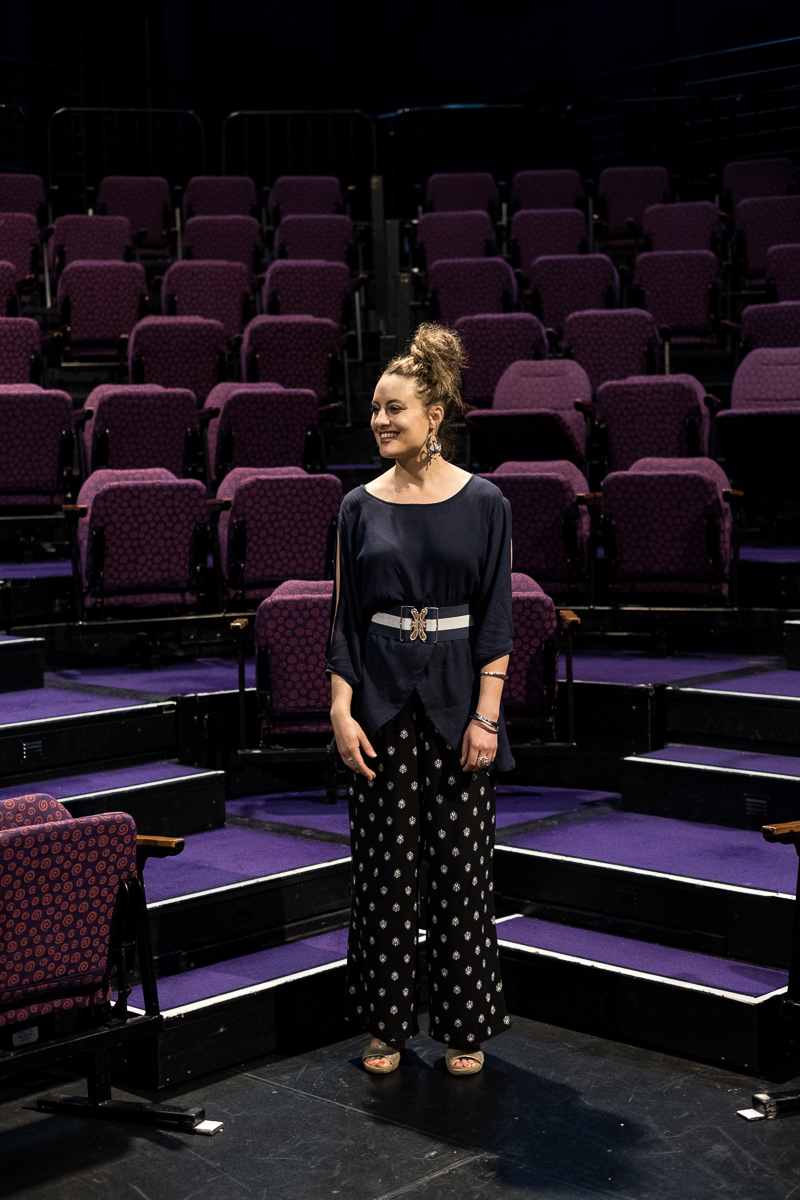 "And it's all divided into panels as well, so it's not just one big screen, then there are some restrictions – it doesn't have sound – so, probably more abstract things is what I'm thinking will work on there."
So while the details of what we'll be seeing at the Centre might be as yet untold, what's certain is that – under Charissa's guidance – there will always be new opportunities and places to find some art there.