December 19, 2019
Culture
Culture
CityMag's Most Read Stories of 2019
These are the CityMag stories that meant the most to you in 2019, according to how you clicked.
For the second year running, we're choosing to look back at the year that was through the prism of Google's analytics capabilities, to try and glean what 2019 meant to you, our beloved readers, according to how you clicked.
If what we've found is anything to go by, the CityMag reader not only wants to know how best to make the most of their city, but also what makes it tick. (The same can also be said of the CityMag writer, so yeah, cheers to that.)
Thank you for reading throughout 2019, and we hope to have you click again in 2020. We'll be back from 6 January, and we can't wait to tell more stories of the people, places and things that continue to make Adelaide the beautiful, idiosyncratic and interesting city we know and love it to be.
---
Our annual list of who's moving and shaking our city and state returned in our spring edition this year – and this time we didn't even put ShitAdelaide in it.
This time around, we namechecked the Adelaideans heralding the Adelaide of the future we want to be a part of. We also asked our friends at InDaily for a few of their picks, finally achieving that real nice cross-publication, intraoffice synergy that everyone always raves about.
Click through for a refresher on our thoughts on newsreader Rebecca Morse, distiller Sacha La Forgia, the Five Four Entertainment founders Craig Lock and Ross Osmon, and Acler founders Kathryn Forth and Julia Ritorto, among many others.
---
It is so, so, so nice to revisit this story on Henley's Bottega Gelateria, which we first published in January this year, because, at the time of writing, we are in the thick of a 40-degree-celcius heatwave and we could really go for a scoop of the 'Champagne of hazelnuts.'
Owner Adriano Macri created the gelateria as an homage to old-world practices of gelati making, and the care and attention that goes into every cone is evident in every lick.
If anyone's offering a lift to Henley – shotgun!
---
We're glad to know we're not the only people obsessed with Team Nguyen and their approach to food. After killing it at Shibui for over a year (including dominating Instagram during festival season with their wonderous creations), two of the three founders, Thy and Quang, set up a brand new restaurant in Thy's dad's old shop (formerly Chopstix on Glen Osmond Road) for an home-style take on Vietnamese-Australian fare.
As in any suburban family-owned restaurant, the whole family is involved – Thy's brothers Phong Nguyen and Toan Nguyen and Toan's wife Nhi, as well as mum and dad Thich Nguyen and Tam Tran.
If you've not yet been, be sure to book ahead.
---
One of the biggest stories in SA beer for 2019 (in a year of big, big stories) was the buyout of Pirate Life by CUB, formerly part of Anheuser-Busch InBev family and now sold off to Japanese major Asahi.
Following the buyout, Pirate Life launched their enormous Port Adelaide brewery and vowed to release something like a million individual beers every year, and it was obviously very exciting for beer fans and CityMag readers alike.
Pirate Life has since flagged they will be opening in Perth in 2020, and their beers are tasting as good as ever. Haters be damned.
---
Increasingly, we're exploring ways to help you make the most of the Adelaide square mile. Sure, it's lovely to be introduced to the Restaurateur Opening the New Thing This Weekend, but where do you go to find the best CBD breakfasts under $10?
Right here.
We met some interesting people and learned to stop worrying and enjoy the Wonder White. Everything has its place.
---
We asked, you voted, and you delivered to us the four best coffee shops within the CBD's four quadrants.
Special congratulations once again to Bonobo, Exchange, Sibling and Where We Met, and thank you for taking the time to vote.
CityMag's Adelaide City Coffee Championships will be back in 2020, so keep your eyes peeled.
---
Adelaide loves a pizza, especially when it comes from the lauded McLaren Vale restaurant Pizzateca.
News of the Mitolos venturing into the flats and giving over a space to their esteemed pizzaiolo Ettore Bertonati was always going to cause a stir, and boy oh boy did you click.
Noted restaurant critic, John Lethlean, of the Murdoch national rag, put the restaurant in his annual Hot 50, the 'Tiser's Simon Wilkinson had a great time, and despite the restaurant being open only a few weeks, we popped the restaurant in our inaugural restaurant power rankings. That kind of kudos cannot be ignored.
---
We tend not to dwell on the negative over here at CityMag, but when we heard La Bohème was at risk of closure, and owner Paul Boylon was staring at a $50,000 debt, we felt a pang of despair.
La Bohème held a place in the hearts of many Adelaideans, and to drive by the vacant space now is to long for the Adelaide of 2008 (or at least some part of it).
If you find yourself wistfully thinking back on the year that was this New Year's Eve, be sure to pour one out for La Bohème.
---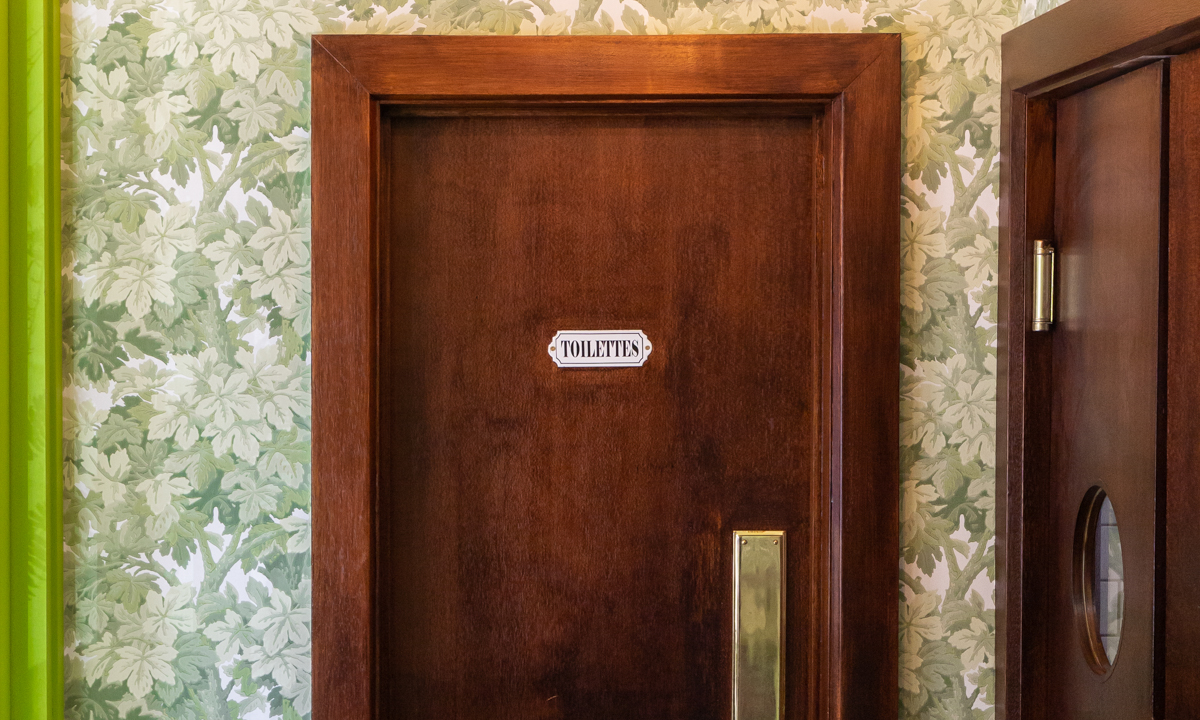 Is this a surprise? It's not the CityMag story I would have guessed would be our number two (lol) most-read story for the year, but to toilet while out and about in the city is a universal experience.
Groan no longer at tiny basins, cubicles with too much open space between stalls, and the multitude of individual gripes we all have with publicly accessible toilets and find relief in good dunny design.
---
While most lists (and many of our own) deal in what is best, the primary concern for this list is who is leading the culture in Adelaide's dining scene. Since the advent of the small venue licence, much of Adelaide's food and beverage culture has been built around hype – understandably, as we've been given so many new places to visit and eat and drink at.
Inevitably though, those with the most clout will drive the industry in the direction they see fit – be it Orana's work with Indigenous food, or Sparkke at the Whitmore's broad social conscience and female-oriented working culture.
This list will also be returning in 2020, taking into account every CBD venue doing their bit to steer Adelaide's culinary ship and keep our city in the minds of foodies from right around the world.
---